Michelin CrossClimate Camping to całoroczna opona z gamy Michelin CrossClimate przeznaczona do kamperów. Ten model to odpowiedź na zapotrzebowanie rynku i stale rosnący segment pojazdów kempingowych. Opona sprawdzi się podczas jazdy w różnorodnych warunkach, jak również jest dostosowana do długich postojów.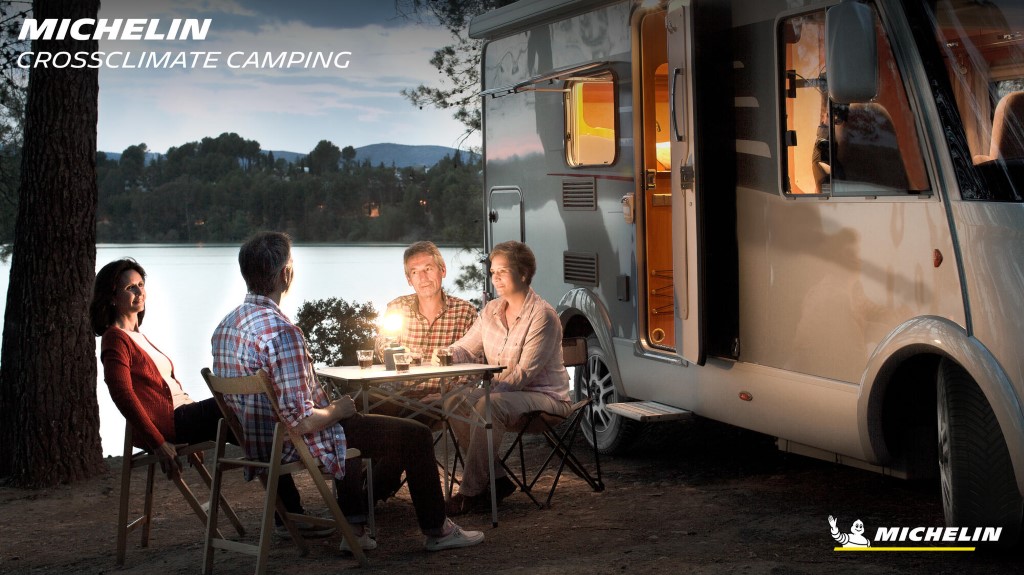 Michelin rozszerzył gamę opon całorocznych o model przeznaczony tym razem do kamperów. Michelin CrossClimate Camping zapewnia bezpieczną jazdę przez cały rok, niezależnie od panujących warunków pogodowych i bez konieczności wymiany ogumienia po sezonie letnim. Opona posiada klasę A w kategorii przyczepności na mokrej nawierzchni zgodnie z europejskimi oznaczeniami oraz posiada oznaczenie 3PMSF będące gwarancją przyczepności również na zaśnieżonych drogach.
Innowacyjna opona zaprojektowana by radzić sobie z obciążeniami podczas postojów
W trakcie prac nad nową oponą Michelin CrossClimate Camping inżynierowie z centrum badawczo-rozwojowego Michelin w Ladoux szukali rozwiązania problemu, z którym muszą mierzyć się właściciele kamperów – przy rzadkich podróżach pojazd stoi zaparkowany w jednym miejscu przez dłuższy czas. Podczas zbyt długiego postoju opony mogą ulec deformacji pod wpływem ciężaru pojazdu, który dodatkowo może rozkładać się nierównomiernie na każdym z kół. Dzięki wzmocnieniu karkasu oznaczonego symbolem CP, opona Michelin CrossClimate Camping niweluje niepożądane naprężenia. Ponadto, jej wzmocnione ściany boczne pozwalają zachować lepszą kontrolę jazdy.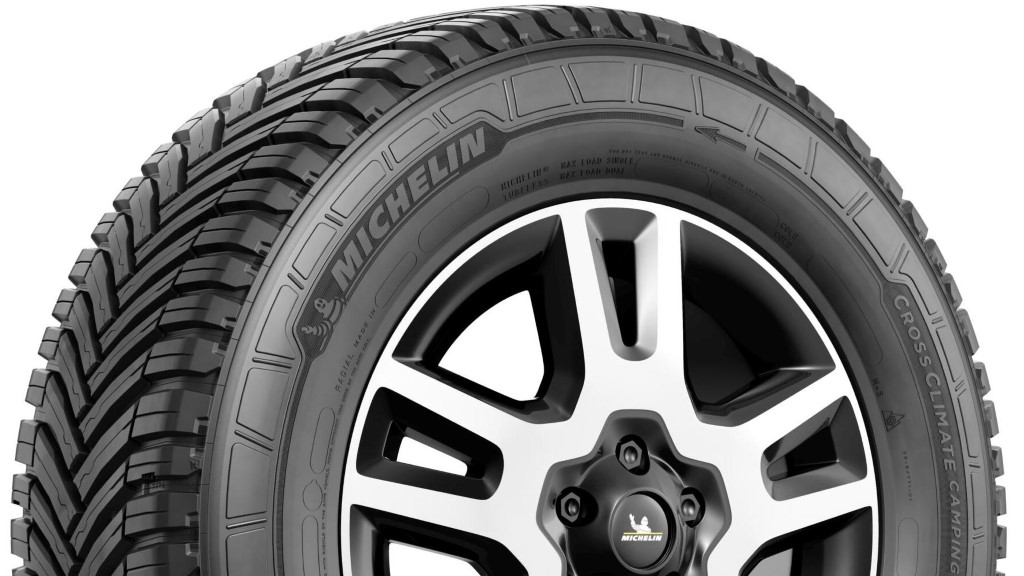 Kontrola na każdej nawierzchni
Bieżnik posiada szerokie klocki oraz szerokie rowki, co umożliwia jazdę na suchej, mokrej, a nawet ośnieżonej nawierzchni. Technologia ta umożliwia swobodne manewry na wielu rodzajach podłoża, takich jak trawa, błoto, żwir czy ziemia.
Opona Michelin CrossClimate Camping jest dostępna w 8 rozmiarach, co odpowiada 99 proc. zapotrzebowania rynkowego:
400788 225/65 R 16CP 112/110R TL
499581 235/65 R 16CP 115/113R TL
403300 195/75 R 16CP 107/105R TL
559355 215/75 R 16CP 113/111R TL
858573 215/70 R 15CP 109/107R TL
674056 225/70 R 15CP 112/110R TL
153813 225/75 R 16CP 116/114R TL
628008 225/75 R 16CP 118/116R TL