Po wznowieniu kultowej współpracy w 2019 r., Goodyear ponownie łączy siły z Brabham Automotive, aby wyposażyć drogowy model BT62R w opony Eagle F1 SuperSport RS.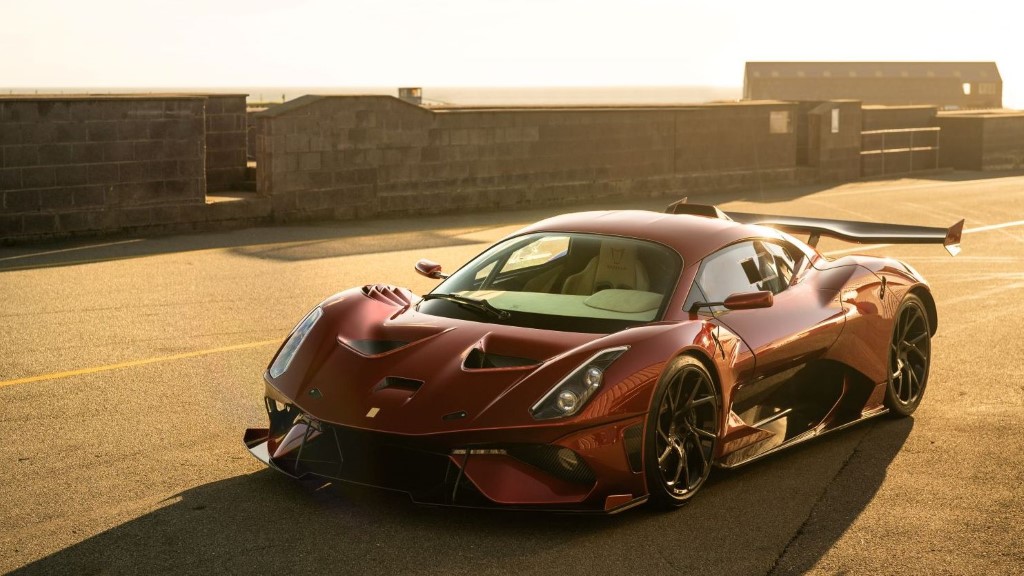 Osiągnięcia legendarnej dynastii Brabhamów w świecie sportów motorowych nie mają sobie równych. Senior rodu, Sir Jack pozostaje do dziś jedynym kierowcą, który zdobył mistrzostwo świata Formuły 1 w samochodzie własnej konstrukcji, potwierdzając tym wielkim osiągnięciem status trzykrotnego mistrza świata.
Sukcesy kontynuowały trzy pokolenia rodziny. Po prestiżowe tytuły w wyścigach samochodów sportowych sięgali synowie Jacka – w tym najmłodszy Dawid, który wygrał słynny 24-godzinny wyścig Le Mans, a obecnie stoi na czele odrodzenia kultowej marki we współpracy z jednym z jej historycznych partnerów.
Organizacja Brabham rozpoczęła działalność w 1962 r., a trzy lata później nawiązano partnerstwo z Goodyearem. W 1966 roku kultowy BT19 Sir Jacka był maszyną nie do pokonania, w jego trzecim i ostatnim roku mistrzostw. Podstawą mistrzostwa z 1966 roku były cztery zwycięstwa Sir Jacka z rzędu w połowie sezonu – w tym na pofałdowanym torze Brands Hatch i trudnej Pętli Północnej Nürburgringu. Brabham zapewnił sobie także wyjątkowy dublet, zdobywając koronę konstruktorów w Watkins Glen, macierzystym wyścigu Goodyear.
Współpraca ta zaowocowała zwycięstwami i wspólnymi wyścigami w latach 80., a Goodyear przyczynił się do zdobycia ponad 50 tytułów mistrza świata kierowców i konstruktorów oraz setek zwycięstw w wyścigach do 1997 roku.
W 2019 r. Brabham Automotive i Goodyear ponownie połączyli swoje siły, powracając na tor wyścigowy. Samochód torowy Brabham BT62 kontynuuje tradycję wyścigowego rodowodu rodziny. Ten 700-konny, lekki, 6-biegowy i zaawansowany aerodynamicznie samochód wyścigowy został zaprojektowany z uwzględnieniem tych samych założeń, które obowiązują w każdym najlepszym samochodzie wyścigowym.
Auto ma już na swoim koncie pierwsze sukcesy. David zwyciężył w nim w swoim debiucie w 2019 roku, wraz z drugim kierowcą Willem Powellem, w mistrzostwach Britcar ("Race into the Night") dla samochodów sportowych, turystycznych i produkcyjnych, na znanym z mokrej nawierzchni torze Brands Hatch.
"Kiedy wprowadzaliśmy BT62, przedstawialiśmy go jako najlepszy samochód torowy" – powiedział David. "Patrząc na niesamowitą historię nazwiska Brabham w Formule 1, czułem, że moim obowiązkiem jest przywrócenie mu dawnej świetności. Wtedy pomyśleliśmy: No tak, musimy się ścigać. Zwróciliśmy się do Goodyeara, przeprowadziliśmy test, wypróbowaliśmy opony F1 SuperSport i okazało się, że pasują idealnie. Równowaga między samochodem, oponą i kierowcą była dokładnie taka, jakiej potrzebowaliśmy, dlatego wygraliśmy."
Asortyment opon Goodyear jest tak szeroki, że to naturalny wybór również dla drogowej wersji BT62 – BT62R. Ten samochód został zaprojektowany jako szczytowe osiągnięcie w swoim rodzaju – zachowuje równowagę pomiędzy doskonałymi osiągami na torze i komfortem codziennej jazdy na drogach, a jednocześnie utrzymuje wiele cech wspólnych z wersją wyścigową, mimo że jest dopuszczony do ruchu drogowego.
Ze względu na znaczne różnice między nawierzchnią i charakterystyką toru wyścigowego a ulicami miasta lub autostradami, opona musi być przygotowana na każdy z tych scenariuszy.
Tutaj do gry wkracza Goodyear Eagle F1 SuperSport RS jako idealne rozwiązanie. Opony te zaprojektowano tak, aby zapewniały osiągi pożądane przez entuzjastów jazdy po torze, a jednocześnie mogły pokonywać codziennie nawierzchnie, do których z reguły opony wyścigowe nie są przystosowane, co czyni je doskonałym dopełnieniem BT62R.
"Wyścigi są częścią DNA Goodyeara i Brabhama, więc jest to doskonała okazja do współpracy obu marek" – powiedział Ben Crawley, dyrektor ds. sportów motorowych w firmie Goodyear w Europie. "Gdy projektujemy opony do samochodów wyścigowych, powstają one na miarę, zgodnie ze specyfikacją zawodników. Gdy dostosowujemy konstrukcję do samochodu drogowo-torowego, takiego jak BT62R, nasze opony Eagle F1 SuperSport RS czerpią z wiedzy uzyskanej podczas wyścigów."
Po ponad 50 latach od słynnego tytułu mistrzowskiego, zdobytego przez Sir Jacka na oponach Goodyear, David nie ukrywa, że chciałby, aby marka wystąpiła w Le Mans i ponownie sięgnęła po historyczne zwycięstwo. Ponieważ Goodyear jest już mocno zaangażowany w ten legendarny wyścig wytrzymałościowy jako wyłączny dostawca opon dla ultra-konkurencyjnej klasy LMP2, wielki sukces Brabhama i Goodyeara w sportach motorowych nie jest tylko marzeniem.
Kończąc, David powiedział: "Relacje między Goodyearem a moim ojcem oraz historia wyścigów Brabham były bardzo ważnym elementem powstania samochodu BT62R. Przywrócenie tej nazwy i jej prestiżu dzięki temu, co robimy, wiele znaczy dla mnie i mojej rodziny. Szkoda, że nie było przy tym mojego ojca, ale jestem pewien, że byłby bardzo szczęśliwy. Współpraca Goodyear i Brabham Automotive na torze i na drogach jest dla nas niezwykle ważna."