Opony nowej generacji do samochodów elektrycznych, Kinergy AS ev, zostały wyróżnione podczas rozdania nagród International Design Excellence Awards (IDEA). Kinergy AS ev to połączenie nowoczesnych technologii zapewniających wyjątkowo niski poziom hałasu, udoskonalone osiągi oraz komfort. Opona ta wyróżnia się także innowacyjnym designem.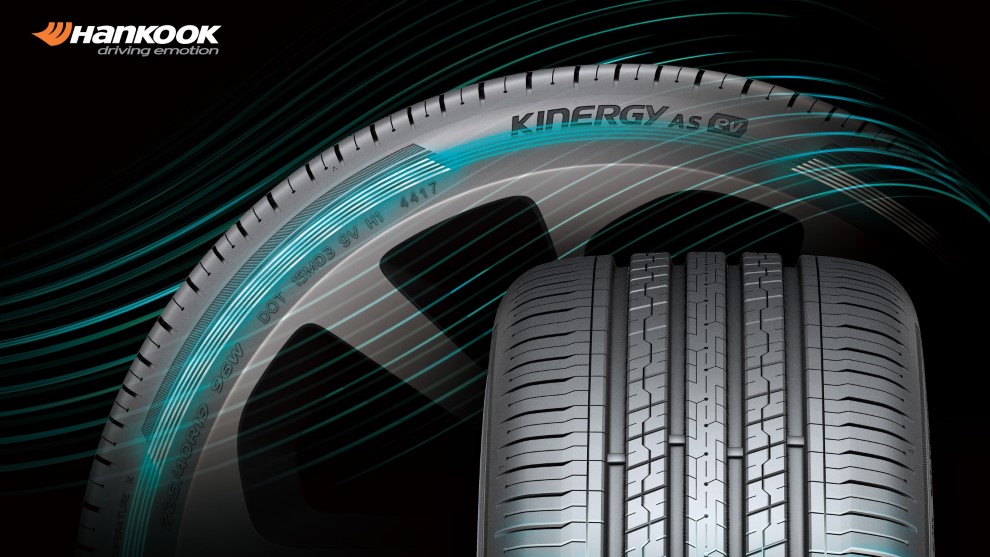 Kinergy AS ev, opony firmy Hankook do samochodów elektrycznych zostały nagrodzone na tegorocznym International Design Excellence Awards (IDEA) w kategorii Motoryzacja i transport.
W poprzednich latach firma Hankook otrzymała liczne nagrody od IDEA za swoje futurystyczne opony koncepcyjne- brązowy oraz złoty medal w 2015 roku oraz miejsce w finale w 2017 – jednak w tym roku po raz pierwszy producent został nagrodzony za bieżnik przewidziany dla rynku masowego.
Kinergy AS ev wyróżnia się między innymi wyjątkowo niskim poziomem hałasu. Komfort, osiągi i jakość prowadzenia jakie oferuje ten bieżnik są porównywalne z parametrami opon High-Performance do pojazdów osobowych. Specjalny kształt oraz wygląd ścian bocznych dostosowany do samochodów elektrycznych zapewniają lepszą aerodynamikę i optymalne zachowanie na jezdni w różnych warunkach. Aby zmniejszyć poziom hałasu, zredukowano określone częstotliwości dźwięków występujące podczas jazdy. Opasanie wzmocnione włóknem aramidowym, zastosowane tylko w przypadku opon do samochodów elektrycznych, ma na celu minimalizację zniekształceń klocków na skutek zmiany kierunku jazdy. Funkcja ta przyczynia się także do znaczącej poprawy przyczepności i stabilności jazdy.
Nagrodą na IDEA 2018 potwierdza zaangażowanie firmy Hankook Tire w kształtowanie przyszłości motoryzacji.
Przyznawane przez amerykańskie stowarzyszenie projektantów przemysłowych nagrody IDEA 2018 to prestiżowe wyróżnienia uznawane za jedne z trzech najważniejszych nagród w tej dziedzinie obok "iF DESIGN AWARD" i "Red Dot Design Award". Aby wybrać najlepszy projekt, ocenie poddawane są różne elementy, takie jak innowacyjność projektu, wrażenia i korzyści dla użytkownika, społeczna odpowiedzialność biznesu, estetyka itp.
Źródło: Hankook