Według Raportu Komisji Europejskiej używanie opon zimowych w okresie zimowym zmniejsza ryzyko wypadku aż o 46 procent! Dlatego, kiedy średnia dobowa temperatura powietrza utrzymuje się długotrwale na poziomie poniżej 7 st.C, kierowcy powinni zmienić ogumienie z letniego na zimowe. Jakie opony wybrać? Najlepiej takie, które wykorzystują nowoczesne rozwiązania technologiczne, a ich jakość potwierdzają testy ogumienia.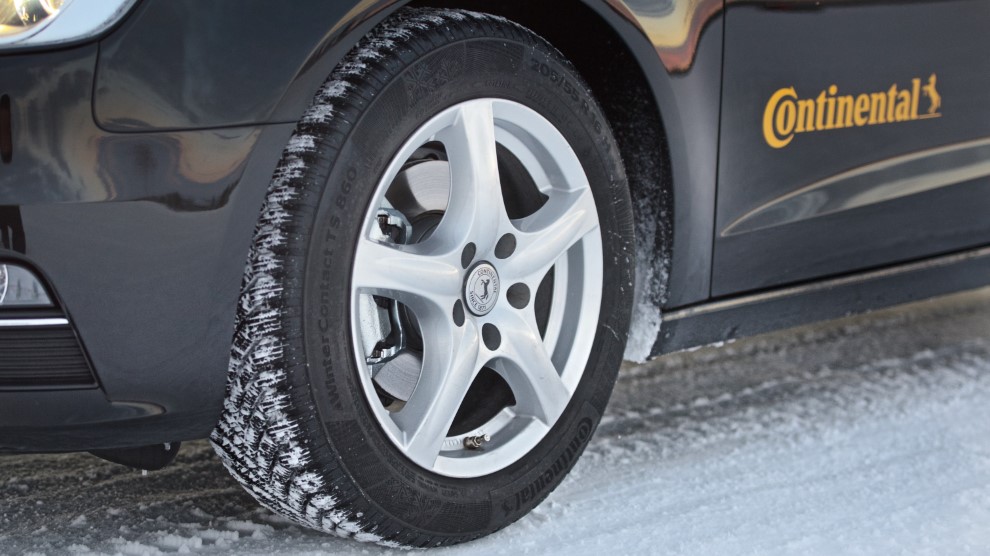 Zimowy specjalista nr 1
W tym roku eksperci szczególnie docenili oponę Continental WinterContact TS 860, przeznaczoną do samochodów kompaktowych i średniej wielkości. Opona zdobyła pierwsze miejsce w teście ogumienia zimowego przeprowadzonym przez magazyn "Motor", w którym przetestowano 8 modeli w rozmiarze 205/55 R16. Pierwszy etap testu odbył się na torze śnieżnym, wytyczonym w szwajcarskich Alpach. W drugim etapie wykonano pomiary na nawierzchni asfaltowej – ta część testu odbyła się na torze zlokalizowanym w centralnej części Niemiec. Opona zimowa klasy premium od Continental została uznana za ,,najbardziej wszechstronną oponę zimową, bezpieczną i przewidywalną na każdym rodzaju nawierzchni".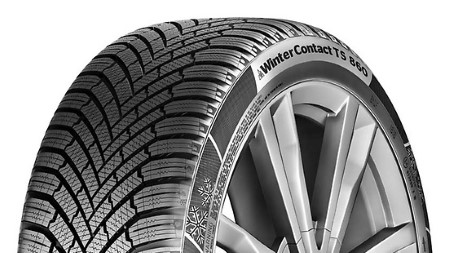 WinterContact TS 860 została zaprojektowana z myślą o kierowcach, którzy jeżdżą po drogach Europy Środkowej i Zachodniej – czyli tam, gdzie zimy są zazwyczaj mroźne oraz wilgotne, a częste deszcze i niskie temperatury tworzą ryzyko występowania gołoledzi. Właśnie z tego względu celem inżynierów z Continental stało się zaprojektowanie opony, która zapewni maksymalne bezpieczeństwo w zmiennych zimowych warunkach pogodowych.
Wykorzystywana w produkcji opony Continental WinterContact TS 860 udoskonalona mieszanka gumowa Cool Chili™ charakteryzuje się wysoką zawartością siliki o maksymalnej przyczepności, co znacznie poprawia hamowanie oraz przenoszenie sił podczas hamowania na mokrych drogach. Zawiera ona również specjalne żywice, które zapewniają odpowiednią elastyczność opony w niskich temperaturach, a tym samym szybsze hamowanie na mokrych, oblodzonych czy pokrytych śniegiem jezdniach. Istotnym składnikiem mieszanki WinterContact TS 860 jest łańcuch elastycznych polimerów, którego obecność daje zauważalną poprawę właściwości trakcyjnych na wszystkich rodzajach nawierzchni zimą. W efektywnym hamowaniu na oblodzonych i oszronionych drogach pomaga także specjalny wielokanałowy wzór lameli, czyli Technologia Liquid Layer Drainage™ - dzięki niemu film wodny jest szybciej usuwany spod opony, a droga hamowania znacząco się skraca. Ponadto, w oponie zastosowano technologię SnowCurve+ z trójwymiarowymi rowkami bieżnika. Dodatkowy rowek w ścianie bloków bieżnika zapewnia lepsze wczepianie się w śnieg, a tym samym lepszą trakcję i przyczepność na zaśnieżonych zakrętach.
Zima na sportowo
Dla kierowców, którzy w okresie zimowym chcą cieszyć się pełnią osiągów i najwyższym poziomem bezpieczeństwa niezależnie od panujących warunków atmosferycznych, Continental poleca oponę WinterContact TS 860 S. Model przeznaczony do sportowych samochodów z silnikami o dużej mocy to rozszerzona wersja wielokrotnie nagradzanej opony WinterContact TS 860. Sportowa "zimówka" to połączenie najlepszych doświadczeń Continental w zakresie ogumienia zimowego i sportowego oraz innowacyjnych technologii opracowanych i wdrażanych przez niemieckich specjalistów.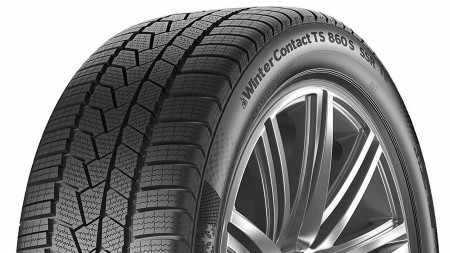 WinterContact TS 860 S posiada szersze oraz większe bloki na zewnętrznym barku, co zwiększa sztywność poprzeczną i powierzchnię kontaktu z nawierzchnią. W efekcie kierowca uzyskuje maksymalną kontrolę oraz precyzję prowadzenia podczas pokonywania zakrętów na suchych zimowych drogach. Bloki żebra bieżnika są rozdzielone tylko cienkimi bocznymi rowkami, które tworzą sztywne żebro umożliwiające przenoszenie większych sił na suchych zimowych drogach – co prowadzi do zwiększenia skuteczności hamowania podczas dynamicznej sportowej jazdy. Wychodząc naprzeciw dynamicznemu, sportowemu prowadzeniu samochodów, niemiecki producent wyposażył oponę WinterContact™ TS 860 S we wzmocnioną konstrukcję, zapewniającą wyższą trwałość i odporność na obciążenia niż standardowe modele. Co więcej, model charakteryzuje się niskimi oporami toczenia, a co za tym idzie, zapewnia oszczędność paliwa.
Od 2007 roku eksperci z automobilklubów, niezależnych instytucji i magazynów motoryzacyjnych przeprowadzili przeszło 850 testów ogumienia. Opony Continental zdobyły najwyższe rekomendacje w ponad 700 z nich i niezmiennie od dekady są najwyżej ocenianymi oponami we wszelkich rankingach! Oceny przyznawane przez kluczowych recenzentów oceniających jakość ogumienia są najlepszym potwierdzeniem tego, że produkty Continental zapewniają najwyższy poziom bezpieczeństwa, komfort jazdy i właściwości jezdne, a także sprawdzają się nawet w najtrudniejszych warunkach drogowych.
Opony Continental WinterContact TS 860 oraz WinterContact TS 860 S dostępne są w sieci serwisów point S UNIGUM.
Źródło: Continental