W zakończonym niedawno Rajdzie Dakar historyczny triumf święciły aż trzy załogi jadące Peugeot 3008DKR. Sukces ten nie byłby możliwy bez świetnie przygotowanych samochodów, w których istotną rolę odgrywał olej silnikowy z rodziny Total Quartz.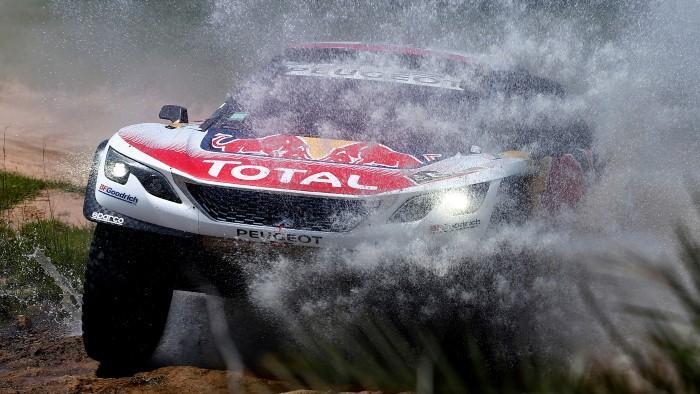 Od lat wszelkie sporty motorowe cieszą się ogromną popularnością na całym świecie. Wśród nich jest kilka imprez, które zyskały status ikony, a ich nazwy budzą emocje nawet wśród osób nie interesujących się tym na co dzień. Bez wątpienia takim przykładem jest Rajd Dakar.
"Przez ponad dwie dekady Total aktywnie wspierał Rajd Dakar jako dostawca paliw do wszystkich, łącznie z logistyką, biorących w nim udział pojazdów. Od ubiegłego sezonu zdecydowaliśmy się na mocniejszą współpracę z marką Peugeot. Dzięki temu nasi inżynierowie mogli uczestniczyć w pracach nad dostosowaniem jednostek napędowych do modelu 2008DKR, a następnie do 3008DKR. Już na tym etapie bezcennym wkładem Total okazało się nasze wieloletnie doświadczenie w produkcji olejów silnikowych i przekładniowych" – mówi Andrzej Husiatyński, kierownik działu technicznego Total Polska.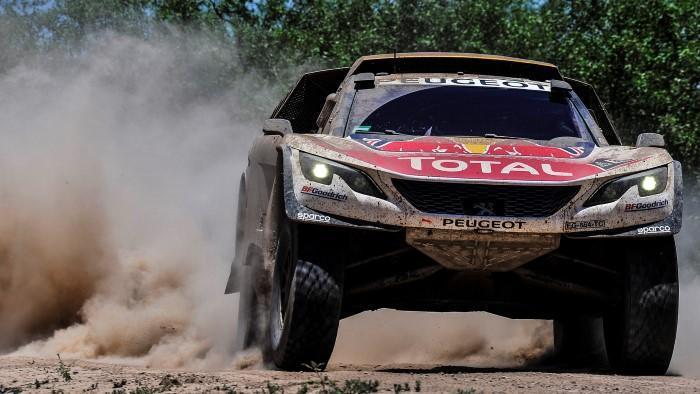 Samochody osobowe biorące udział w Rajdzie Dakar, choć bazują na wersjach cywilnych, poddawane są modyfikacjom według określonych specyfikacji. Wszak mają do pokonania w niespełna dwa tygodnie prawie 10 tys. kilometrów po bezdrożach i pustyniach, w skrajnych temperaturach otoczenia, pokonując przy tym na pełnej prędkości wzniesienia dochodzące do 5 tys. metrów nad poziomem morza.
Ostatecznie pod maską Peugeot 3008DKR znalazł się podwójnie doładowany silnik wysokoprężny V6 o pojemności 3 litrów, w którym maksymalny moment dostępny w dolnym zakresie obrotów. O słuszności dokonanego przez zespół inżynierów wyboru najdobitniej świadczy fakt, że w tegorocznym Rajdzie Dakar trzy pierwsze miejsca w kategorii samochodów osobowych zajęły załogi teamu Peugeot Total!
"Już przed rokiem załoga teamu Peugeot Total triumfowała w Rajdzie Dakar, co wymiernie przełożyło się na pozycję marki Total na rynku olejowym. W tym roku już całe podium należało do nas, co potwierdza, że poprzednie zwycięstwo nie było przypadkiem. Sukces ten cieszy nas podwójnie. Z jednej strony potwierdził wysoką jakość naszych olejów, z drugiej już zauważamy wzrost zainteresowania nimi ze strony kierowców. I, co mnie osobiście cieszy, dotyczy to także Polski" - dodaje Ewa Kalinowska, Dyrektor Marketingu i Badań Rynkowych w Total Polska.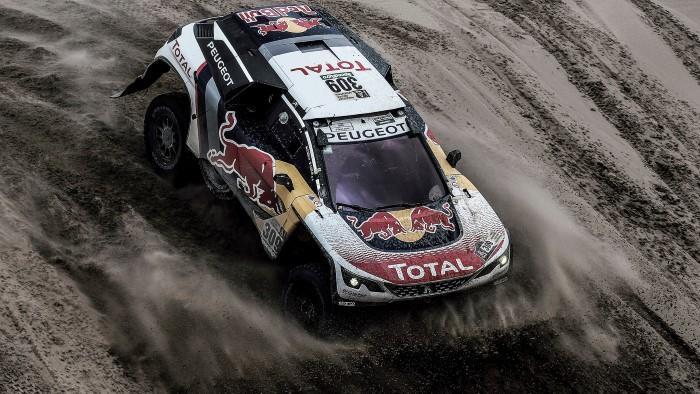 Skuteczną ochronę silników Peugeot 3008DKR w Rajdzie Dakar zapewnił specjalnie opracowany olej Total z rodziny Quartz. Podobnie jak samochodu, tak też i jego skład musiał zostać zmodyfikowany, pod kątem ekstremalnych obciążeń jednostki napędowej. Zmiany dotyczyły przede wszystkim dodatków, które w wyższym stopniu musiały zapobiec tarciu, a tym samym zużyciu współpracujących ze sobą elementów i jednocześnie zapewnić efektywność chłodzenia. W olejach wyczynowych jest to prostsze do uzyskania, bo nie trzeba szukać kompromisu z dodatkami wydłużającymi jego żywotność czy odporność na zanieczyszczenia. Po prostu na koniec każdego dnia rajdowego olej jest wymieniany na nowy. O ile jednak Peugeot 3008DKR od "cywilnego" 3008 różni się praktycznie wszystkim z wyjątkiem linii nadwozia, o tyle olejowi Total stosowanemu w czasie Dakaru jest o wiele bliżej do tego, który kupuje kierowca na stacji benzynowej czy u mechanika. Świadczy o tym chociażby cena - litr wyczynowego oleju kosztuje "tylko" ok. 100 zł.
W Rajdzie Dakar stosowany był olej Total Quartz o lepkości 5W40 - wybór lepkości zależy od konstrukcji silnika, warunków drogowych i pogodowych jakie będą panować na odcinkach danego rajdu. W rajdach WRC z reguły używany jest olej o lepkości 0W30, zaś w wyścigach Formuły 1 może mieć nawet 0W20.
Dalsze doświadczenia z wyczynowymi olejami Total Quartz prowadzone będą w tym sezonie, na nie mniej prestiżowej imprezie, jaką bez wątpienia jest WRC. Takie działania przyspieszają prace inżynierów Total nad udoskonalaniem olejów, które za pośrednictwem m.in. warsztatów trafią do silników "cywilnych" samochodów.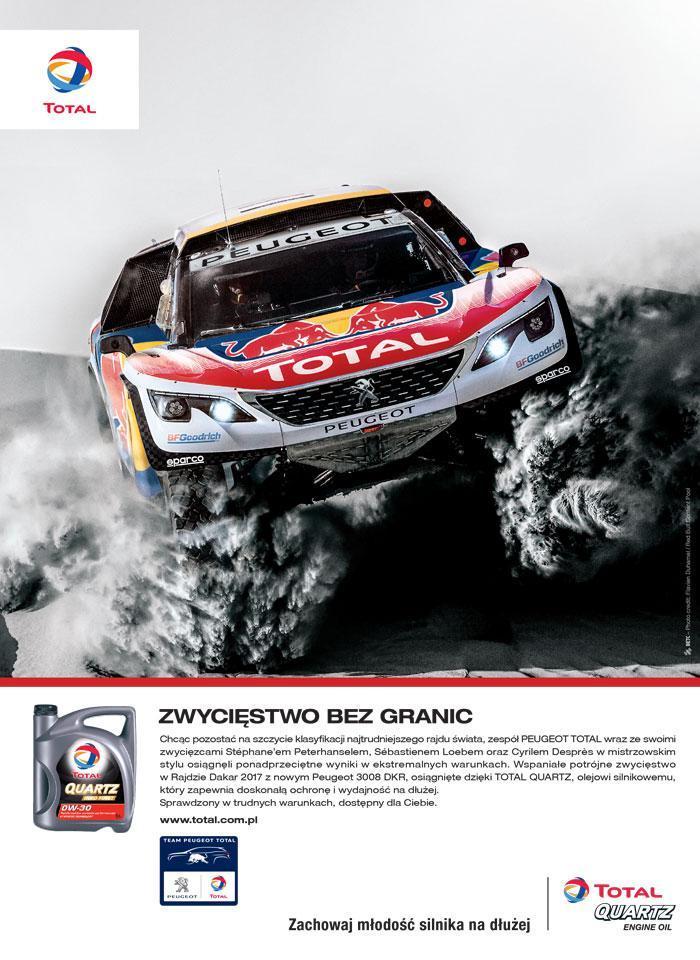 Źródło: Total