Michelin uruchamia nowe rozwiązanie dla użytkowników opon przemysłowych, które pomaga dbać o bezpieczeństwo pracy i podnosić jej efektywność. MICHELIN Pressure Advisor wskazuje optymalne ciśnienie sugerowane w przypadku różnego rodzaju maszyn.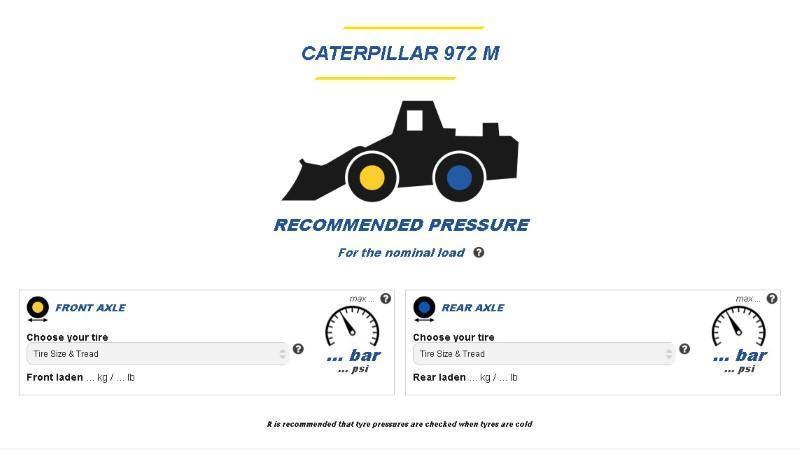 Poradnik ciśnienia opon przemysłowych Michelin dostępny jest na stronie http://pressureadvisor.michelinearthmover.com/. Korzystać z niego mogą użytkownicy wszystkich typów urządzeń mobilnych (smartfonów, tabletów, laptopów itp.). Narzędzie pozwala w dwóch prostych krokach poznać ciśnienie zalecane przy różnych modelach maszyn przemysłowych. Rekomendowane wartości są dobierane indywidualnie dla każdej z osi. Jest to pierwsze tego typu rozwiązanie przygotowane dla branży przemysłowej.
Stworzenie MICHELIN Pressure Advisor jest odpowiedzią na potrzeby operatorów pojazdów, którzy dotychczas nie mieli możliwości łatwego i szybkiego sprawdzenia ciśnienia rekomendowanego dla swoich maszyn. Rozwiązanie Michelin pozwala dobrać wartości standardowe przy optymalnym wykorzystaniu maszyn przewidzianym przez ich producenta, jak również dostosować ciśnienie w niestandardowych warunkach z obciążeniem na poszczególne osie.
Korzyści płynące z doboru odpowiedniego ciśnienia to przede wszystkim bezpieczeństwo, a ponadto dłuższy czas użytkowania i optymalizacja cyklu życia opony, mniejsze ryzyko uszkodzenia zarówno ogumienia, jak i samego pojazdu, a co za tym idzie większa efektywność pracy poprzez skrócenie okresów przestojów. Odpowiednio napompowana opona jest również mniej podatna na uszkodzenia konstrukcyjne spowodowane przegrzaniem lub nadmiernym odkształcaniem ogumienia.
Korzystanie z poradnika ciśnienia opon przemysłowych Michelin jest bezpłatne.
Źródło: Michelin