Goodyear Wrangler All-Terrain Adventure otrzymała prestiżowy tytuł 'Opony Roku' od renomowanego hiszpańskiego czasopisma Neumáticos y Mecánica Rápida. To kolejne ważne wyróżnienie w historii wielokrotnie nagradzanych produktów z rodziny Wrangler.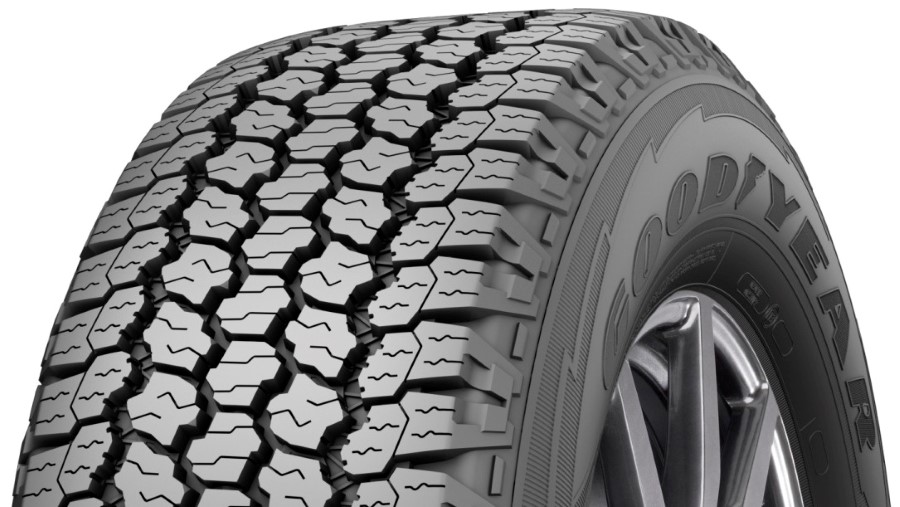 W tegorocznej 18. edycji konkursu eksperci magazynu oceniali ogumienie różnych producentów w kilku kategoriach: opony do samochodów typu touring, pojazdów użytkowych, motocykli, aut 4x4/SUV i maszyn rolniczych. Po zażartej walce, zwycięzców wyłoniło jury złożone z dziennikarzy motoryzacyjnych, kierowników warsztatów oraz czytelników.
Nagroda potwierdza dążenie Goodyear do doskonałości i zaangażowanie w ciągłe opracowywanie innowacji oraz ulepszeń, a także świadczy o wysokich standardach jakości produktów w segmencie SUV i pojazdów terenowych. Wybór jury potwierdza również optymalne osiągi Wrangler All-Terrain Adventure w każdej sytuacji, zarówno na drodze jak i poza nią. Oponę doceniono za doskonałą przyczepność i właściwości trakcyjne, niski poziom hałasu zewnętrznego, długie przebiegi i wysoką odporność na przebicia i nacięcia ściany bocznej.
"Otrzymanie nagrody w najszybciej rozwijającym się segmencie rynku to zaszczyt" - powiedział Mike Rytokoski, dyrektor marketingu Goodyear Dunlop w Europie. "Goodyear Wrangler to ekscytujące dziedzictwo najlepszych opon terenowych. Zdobycie tytułu 'Opony Roku 2017' potwierdza naszą techniczną przewagę w tym ważnym segmencie."
Tym sukcesem opony Goodyear Wrangler All-Terrain Adventure wyznaczają nowy punkt odniesienia w kategorii produktów 4x4/SUV, po tym jak inny model amerykańskiego producenta - EfficientGrip SUV - otrzymał tę samą nagrodę w 2012 roku. Warto podkreślić, że to nie jedyne wyróżnienia dla Goodyear od czasopisma Neumáticos y Mecánica Rápida.
W ubiegłym roku eksperci magazynu wyróżnili oponę Eagle F1 Asymmetric 3 w kategorii samochodów touring. Równie imponująca poprzedniczka - Eagle F1 Asymmetric 2 - zdobyła nagrodę w 2012 roku, a Eagle F1 Asymmetric w 2008 roku. Ponadto EfficientGrip Performance została uhonorowana tytułem 'Opony Roku 2014' w kategorii samochodów touring, a ogumienie FuelMax - w 2015 roku - otrzymało nagrodę w kategorii pojazdów użytkowych. Goodyear potwierdził w ten sposób swoją wysoką pozycję zarówno w segmencie touring, jak i ciężarowym.
Źródło: Goodyear