Continental, producent opon i międzynarodowy dostawca rozwiązań dla branży motoryzacyjnej, wprowadził do oferty pierwsze opony radialne premium– modele opon Tractor70 oraz Tractor85 – przeznaczone do maszyn i pojazdów rolniczych.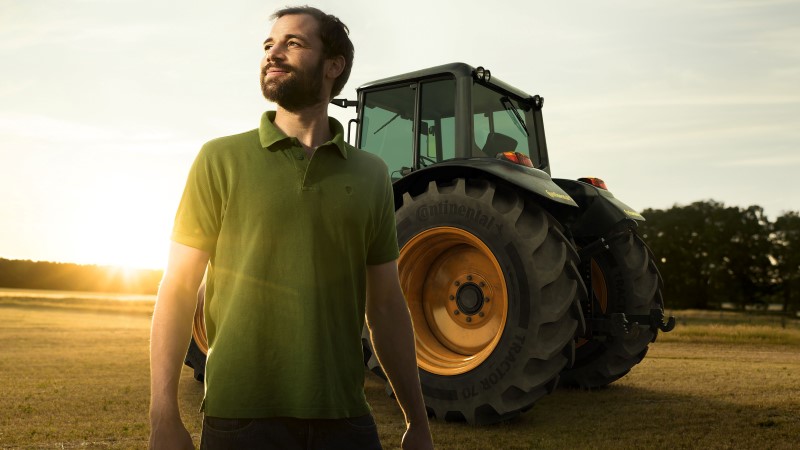 Continental posiada ponad 70-letnie doświadczenie w produkcji opon rolniczych. Pierwsza opona do holowników została wyprodukowana już w 1928 roku, natomiast do 2004 roku opony radialne produkowano w czeskiej miejscowości Otrokovice.
"Continental ponownie rozpoczął działania na rynku ogumienia dla pojazdów rolniczych oferując wysokiej jakości produkty pod własną marką. W ciągu ostatnich kilku lat sukcesywnie poszerzaliśmy ofertę opon specjalistycznych – od opon do pojazdów portowych, przez ogumienie do robót ziemnych, po ofertę opon rolniczych do użytku w terenie" – powiedział Nikolai Setzer, członek zarządu Continental AG oraz szef działu opon Continental .
Większa wydajność pojazdów
Tractor70 i Tractor85 są to dwie standardowe opony Continental do ciągników, które charakteryzują się wyjątkową wytrzymałością, jednocześnie zapewniając wysoki komfort jazdy oraz dobrą trakcję. W obu oponach zastosowano najnowszą technologię stopki, a także wykorzystano innowacyjny nylon, który oczekuje na przyznanie patentu "N.flex". Ponadto opony zostały opatrzone etykietą "Engineered for Efficiency", która oznacza, że zostały zaprojektowane pod kątem poprawy osiągów maszyn i pojazdów rolniczych oraz jakości ich pracy przy jednoczesnym ograniczeniu wykorzystywanych zasobów. Oferta opon radialnych Continental ma zostać poszerzona do 2019 roku do łącznie 100 rozmiarów.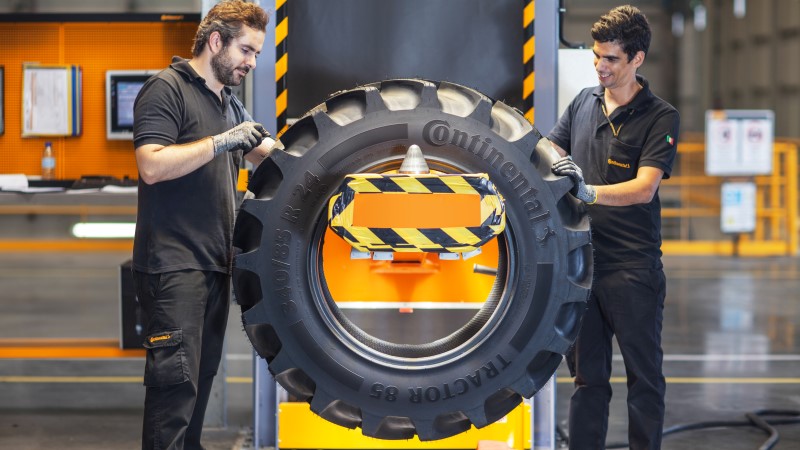 Nowoczesne metody produkcji
Wraz z wprowadzeniem na rynek serii opon Tractor70 i Tractor85, Continental rozpoczął produkcję opon rolniczych w zakładzie w portugalskim Lousado. Jest to jedna najnowocześniejszych fabryk opon, do której przylega także zakład produkujący ogumienie do samochodów osobowych oraz ośrodek badawczo-rozwojowy, w którym opony są poddawane testom jakościowym i rozwijane kolejne generacje ogumienia. Inwestycje związane z produkcją opon radialnych przeznaczonych do pojazdów rolniczych w zakładach w Lousado są częścią strategii Vision 2025, która została wdrożona w 2011 roku i stanowi dla Działu Opon Continental podstawę planowania strategicznego, umożliwiając systematyczny postęp technologiczny.
Źródło: Continental