W testach przeprowadzonych przez niezależną organizację TÜV SÜD w Niemczech Michelin Pilot Sport 4 S wyprzedziła pięć wiodących produktów konkurencyjnych w różnych obszarach osiągów. Tym samym stała się pierwszą oponą o ultrawysokich osiągach, która zdominowała rywali w kluczowych kryteriach badań jednocześnie.
Hamowanie na suchej nawierzchni
Nowa MICHELIN PILOT SPORT 4 S hamuje od 100 do 0 km/h na dystansie zaledwie 33,66 m, podczas gdy najlepszy bezpośredni konkurent potrzebuje na to prawie metr (0,83 m) więcej.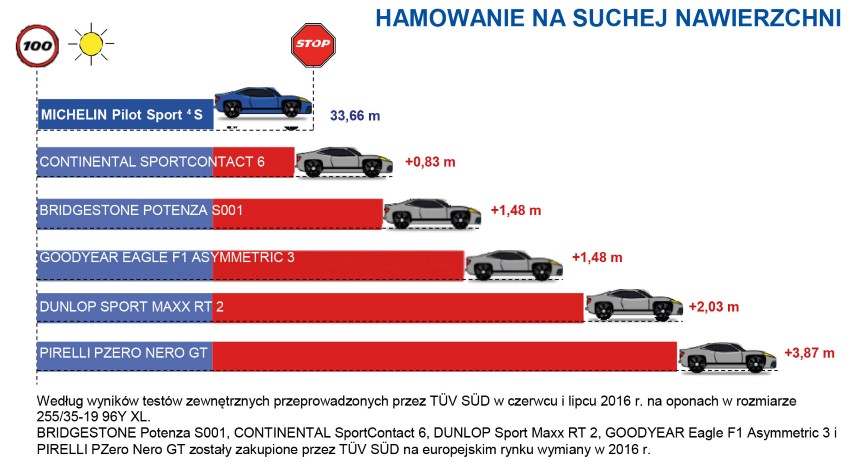 Hamowanie na mokrej nawierzchni
Droga hamowania Michelin Pilot Sport 4 S na mokrym torze od 80 do 0 km/h to 27,73 m. To niemal 2,5 m (2,41 m) krócej od najgorszego konkurenta.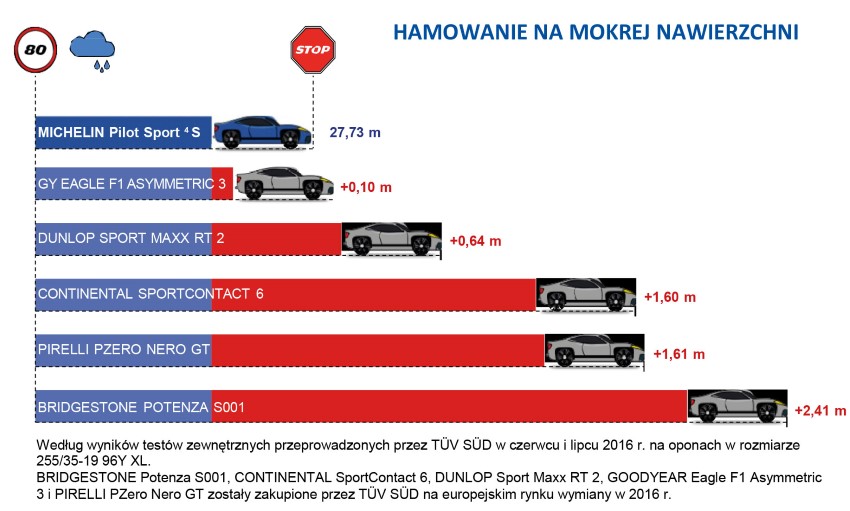 Trwałość
Badanie trwałości opon przeprowadzone przez Centrum Testowe DEKRA wykazało największą żywotność nowej opony Michelin Pilot Sport 4 S wśród opon w swojej klasie. Była to zarazem jedyna opona, która przekroczyła próg 50 000 km.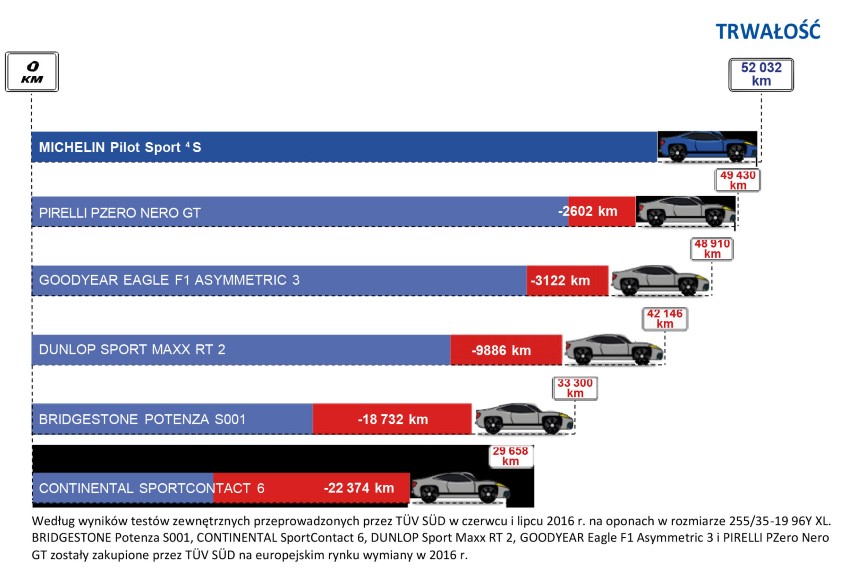 Czas okrążenia
Na zamkniętym torze o długości 2,6 km Michelin Pilot Sport 4 S była szybsza o od 0,4 do 1,39 sek. na każdym okrążeniu. Uśredniając, to prawie o sekundę szybciej na tym stosunkowo krótkim odcinku. Sekunda różnicy może wydawać się nieistotna, ale wrażenia z jazdy będą już zupełnie inne.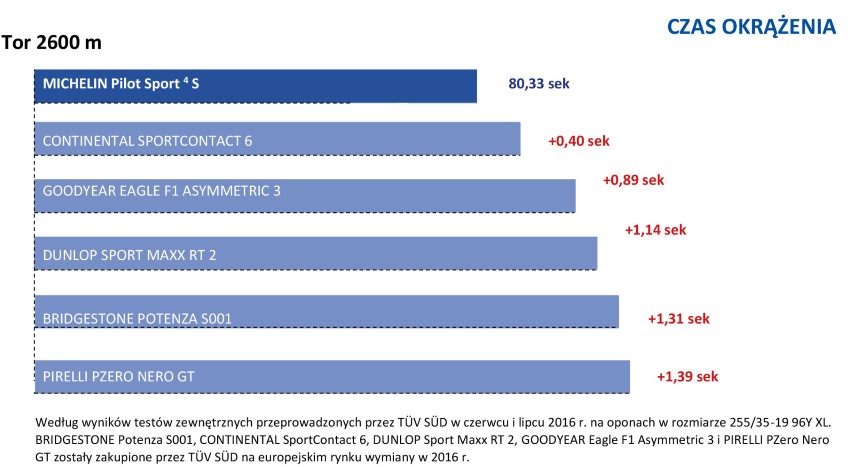 Źródło: Michelin