Nowości Michelin zaprezentowane w Paryżu to opona o ultrawysokich osiągach – Michelin PILOT SPORT 4S oraz Michelin CrossClimate+ – kolejna generacja pierwszej na świecie opony letniej z homologacją zimową.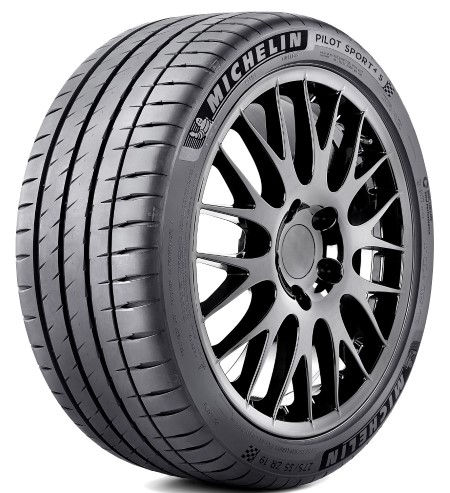 Michelin PILOT SPORT4S jest oponą do samochodów sportowych oraz modeli o wysokich osiągach, takich jak BMW M, Ferrari, Ford, Mercedes-AMG czy Porsche. Opona to efekt intensywnych prac badawczych inżynierów Michelin oraz licznych testów na torach sportowych, które stanowią swoiste laboratorium, gdzie opracowywane są nowe technologie trafiające później do opon dla masowego odbiorcy.
Zoptymalizowana rzeźba bieżnika opony Michelin PILOT SPORT4S gwarantuje przyczepność i wysokie osiągi na suchej oraz mokrej nawierzchni, które stanowią unikalną cechę w świecie opon sportowych.
Dzięki technologii Bi-Compound, czyli zastosowaniu w bieżniku dwóch mieszanek gumy o różnych właściwościach, Michelin PILOT SPORT4S charakteryzuje efektywność hamowania zarówno na drodze suchej, jak i mokrej. Zewnętrzna część bieżnika jest wykonana z nowej hybrydowej mieszanki kauczukowej zapewniającej przyczepność na suchej nawierzchni, natomiast wewnętrzna część składa się z mieszanki z elastomerami funkcjonalnymi i dodatkiem krzemionki gwarantującymi utrzymanie przyczepności na mokrym podłożu.
Michelin PILOT SPORT4S zastąpi model Michelin Pilot Super Sport w gamie opon sportowych francuskiej firmy. W testach przeprowadzonych przez niezależną organizację TÜV SÜD w Niemczech Michelin PILOT SPORT 4S wyprzedziła pięć wiodących produktów konkurencyjnych w różnych obszarach osiągów.Tym samym stała się pierwszą oponą o ultrawysokich osiągach, która zdominowała rywali w kluczowych kryteriach badań jednocześnie.
Opona Michelin PILOT SPORT4S jest również jedną z pierwszych opon w rozmiarze 19 cali z klasą A pod względem drogi hamowania na mokrej nawierzchni według europejskich norm etykietowania.
W Michelin Pilot Sport4S zastosowano "Aksamitną Technologię" Premium Touch Technology zwiększającą kontrast napisów na bokach opon.
Mając na uwadze fakt, iż zdecydowana większość samochodów sportowych posiada koła o dużej średnicy wyposażone w opony niskoprofilowe, Michelin PILOT SPORT4S posiada praktyczne i estetyczne ranty ochronne felg pozwalające uniknąć ich uszkodzeń o krawężniki.
Nowa opona Michelin PILOT SPORT4S trafi do sprzedaży w Europie w styczniu 2017 roku. Opona będzie dostępna w 34 rozmiarach na koła 19 i 20 cali, dzięki czemu pokryje zapotrzebowanie 92 proc. rynku.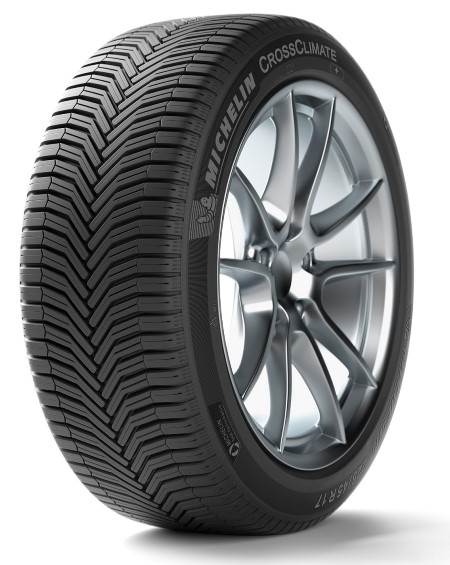 W Paryżu przedstawiono również Michelin CrossClimate+ – nową generację pierwszej na świecie opony letniej z homologacją zimową oznaczoną na boku symbolem 3PMSF (3 szczyty górskie i płatek śniegu), który jest gwarancją osiągów w warunkach zimowych.
Dzięki nowatorskiej mieszance gumowej na bazie elastomerów funkcjonalnych i domieszce krzemionki Michelin CrossClimate zachowuje osiągi i przyczepność, zarówno gdy temperatura powietrza przekracza 25°C, a asfaltu jest jeszcze wyższa, jak również poniżej 7°C.Podczas prac nad oponą kierowcy testowi pokonali ponad 5 mln kilometrów w temperaturach od -30°C do +40°C.
Michelin CrossClimate zajęła 1. miejsce w tegorocznym teście opon całorocznych ADAC opublikowanym 22 września. Opona uzyskała szczególnie wysokie noty w kategoriach osiągów na suchej i mokrej nawierzchni, oszczędności paliwa i trwałości
Michelin zdecydował się na produkcję opon letnich z homologacją zimową ze względu na wyniki badań wskazujące, że 65 proc. kierowców europejskich jeździ na jednym komplecie opon przez cały rok. Michelin CrossClimate+ to odpowiedź na potrzeby właścicieli aut, którzy chcą jeździć bezpiecznie przez cały rok.
Źródło: Michelin