Firma Iveco wprowadza na rynek nowy samochód ciężarowy Stralis z całkowicie przeprojektowanym układem napędowym oraz rozwiązaniami, które zapewnią większą oszczędność energii. Zagwarantuje to niższy całkowity koszt posiadania pojazdu (TCO) oraz zmniejszenie emisji CO2. Firma Michelin dostarczy ogumienie do obydwu modeli Strails XP i Strails NP (Natural Power). Będą to opony Michelin X LINE Energy – jedyne opony z klasą AAA oporu toczenia zgodnie z zasadami etykietowania opon w UE.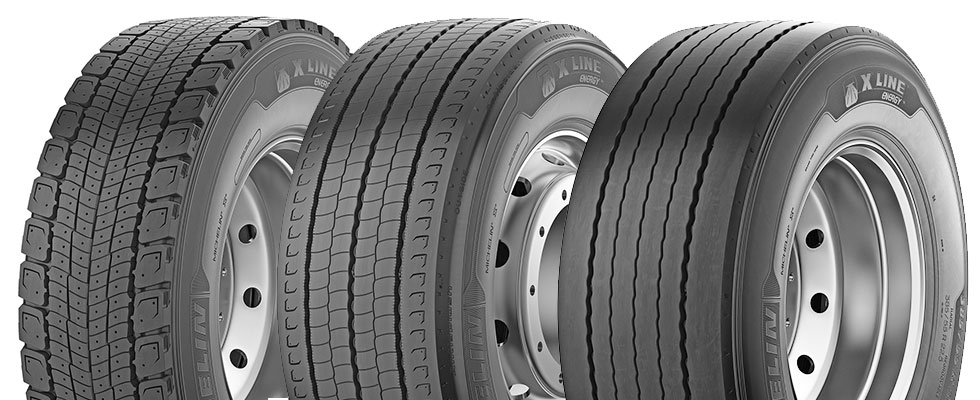 W porównaniu z aktualną gamą Michelin X LINE Energy o klasie BBA oporu toczenia, zupełnie nowe opony pomogą operatorom zaoszczędzić do jednego litra paliwa na 100 km. W ten sposób emisja CO2 zmniejszy się o 2,66 kg na tej samej odległości. Oznacza to średnią redukcję kosztów paliwa o 1 610 euro przez cały pierwszy cykl życia opon, przy jednoczesnym zachowaniu osiągów również w innych obszarach, takich jak bezpieczeństwo, trwałość i żywotność.
Od stycznia 2013 r. sprzedano 200 000 opon Michelin X LINE Energy. Klienci przekonali się, że opony te realnie wpływają na zmniejszenie zużycia paliwa w dalekobieżnym transporcie drogowym. Teraz Michelin idzie o krok dalej i razem z Iveco przeznacza na wyposażenie pełną gamę opon z oceną "AAA" oporów toczenia, składającą się z opon na osie prowadzącą, napędową i naczepową.
"W nowym modelu Stralis postawiliśmy sobie za cel oszczędność paliwa wyższą aż do 11 procent. Osiągnęliśmy założoną redukcję TCO i CO2 przez przeprojektowanie układu napędowego samochodów Stralis oraz dzięki współpracy z najlepszym dostawcą opon w branży. Współpraca z Michelin pozwala nam dostarczać klientom najtrwalsze opony przy jednoczesnym obniżeniu oporów toczenia, a tym samym maksymalizację oszczędności paliwa"– mówi Pierre Lahutte, prezes Iveco. Aby podkreślić wyjątkową ekonomiczność oraz pozytywny wpływ na środowisko, nowa seria samochodów ciężarowych Iveco nosi nazwę "Champion CO2".
Ponadto Iveco i Michelin ogłosiły porozumienie w sprawie systemu zarządzania oponami dla operatorów flot pojazdów komercyjnych w ramach programu Iveco TCO2Live. Jest to usługa, jaką Iveco wprowadziło przy okazji premiery nowych modeli Stralis, która zapewni klientom najniższy możliwy koszt posiadania pojazdu. Program obejmuje szkolenia kierowców, porady dotyczące zużycia paliwa, utrzymania i naprawy pojazdów oraz ich ubezpieczenia. Program przez ponad rok z powodzeniem funkcjonował w Polsce i Hiszpanii, a obecnie jest stopniowo rozszerzany na inne rynki.
Odpowiednie dobranie opon jest jedną z części programu TCO2Live. Aby zapewnić klientom najwyższy poziom zadowolenia podczas korzystania z pojazdu, program został stworzony we współpracy z firmą Michelin, która oferuje już usługi zarządzania flotą, takie jak EFFITIRES, EFFIFUEL i EFFITRAILER.
"Dzięki nowej serii Stralis Iveco jest gotowe zagwarantować klientom obniżenie kosztów użytkowania pojazdu poprzez zwiększoną wydajność paliwa, wysoki poziom dostępności części oraz naszą rozległą sieć punktów konserwacji pojazdów. Dzięki współpracy z Michelin możemy ponadto zaoferować klientom Iveco ekskluzywne usługi"– komentuje Gianalberto Lupi, szef linii biznesowej Iveco.
Źródło: Michelin