W czasach, gdy paliwo stanowi znaczną część kosztów transportu drogowego, opracowanie sposobów pozwalających ograniczyć jego zużycie jest niezwykle istotne. Dzięki innowacyjnym technologiom opracowanym do wykorzystania w pojazdach użytkowych, Continental zapowiada oszczędności rzędu 6 litrów na 100 kilometrów!
Wartość ta jest celem wiodącego dostawcy rozwiązań motoryzacyjnych i ma być wynikiem systematycznego wprowadzania nowych usług oraz systemów Continental. Cześć z nich zostanie zaprezentowana podczas tegorocznych Międzynarodowych Targów Pojazdów Użytkowych IAA w Hanowerze.
"W firmach transportowych wydatki na paliwo stanowią bardzo dużą część kosztów działania przedsiębiorstwa. Zmniejszenie zużycia nawet o niewielki procent oraz znalezienie słabych ogniw w budowie i wyposażeniu samochodów pozwala na poprawienie lub zlikwidowanie wszelkich odstępstw od normy. A to w rezultacie umożliwia osiągnięcie znacznych oszczędności oraz większą wydajność pojazdów użytkowych, przy jednoczesnym ograniczeniu emisji dwutlenku węgla" - wyjaśnia Nikolai Stzer, członek Zarządu Continental - ,,Nasze innowacje rozwiązania oferują dodatkowy potencjał pozwalający na zmniejszenie spalania nawet o dwa litry na sto kilometrów. Podczas wyliczeń pod uwagę braliśmy ponad 20 różnych technologii, z których część została już wdrożona do produkcji seryjnej. Pozostałe są obecnie w fazie tworzenia lub poddawane dalszemu doskonaleniu." – dodaje.
Rozwiązania Continental na Targach IAA
Podczas tegorocznych Międzynarodowych Targów Pojazdów Użytkowych IAA w Hanowerze, Continental na stoiskach A06 i B11 w hali 17 zaprezentuje swoje trzy najnowsze rozwiązania - resory pneumatyczne zmniejszające obciążenie, kompaktowy katalizator utleniający oraz opony obniżające zużycie paliwa.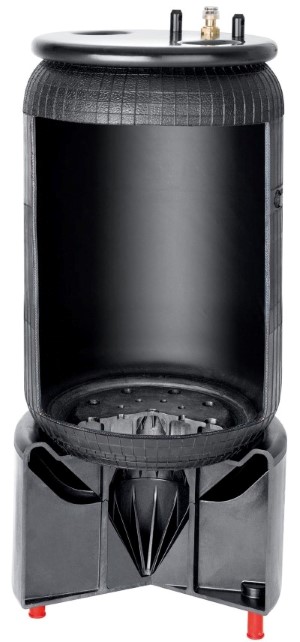 Przygotowane i prezentowane na IAA resory pneumatyczne Continental zmniejszające obciążenie pomagają wykorzystać maksimum potencjału nowoczesnych samochodów ciężarowych. Dzięki nowemu rozwiązaniu spedytorzy mogą zwiększyć ładowność od 12 do 15 kg na oś, z uwzględnieniem limitów ustawowych. Zmniejszenie obciążenia wiąże się nie tylko z wyższą wydajnością pojazdów użytkowych i niższym spalaniem, ale także ograniczeniem emisji spalin, które w przypadku auta z przebiegiem 400 000 kilometrów, mogą wynosić około 200 kg.
Kolejny produkt prezentowany podczas targów - kompaktowy katalizator utleniający do silników wysokoprężnych (Diesel Oxidation Catalyst), wykorzystuje innowacyjną metodę oczyszczania spalin close-coupled. Dzięki możliwości umieszczenia katalizatora utleniającego blisko silnika, jego objętość została zmniejszona średnio o 30%. Ponadto, projektanci i konstruktorzy Continental do wyprodukowania urządzenia wykorzystali o 20% mniej materiałów, zmniejszając jednocześnie jego wagę. Dzięki innowacyjnej strukturze komórkowej (Crossversal Structure) ograniczono także utraty ciepła, a to wiąże się z wyższą wydajnością i skutecznością urządzenia. Ponadto kompaktowy katalizator utleniający Continental zapewnia pożądany poziom emisji tlenków azotu, zgodny z takimi standardami jak CARB 2023 w USA (California Air Resources Board).
Oprócz kompaktowego katalizatora utleniającego, prezentowane na IAA rozwiązania obejmą system dozowania mocznika zintegrowany ze zbiornikiem, sterownik układu selektywnej redukcji katalitycznej (Selective Catalytic Reduction) oraz nośnik katalizatora metalicznego zapewniający 100% parowanie roztworu mocznika.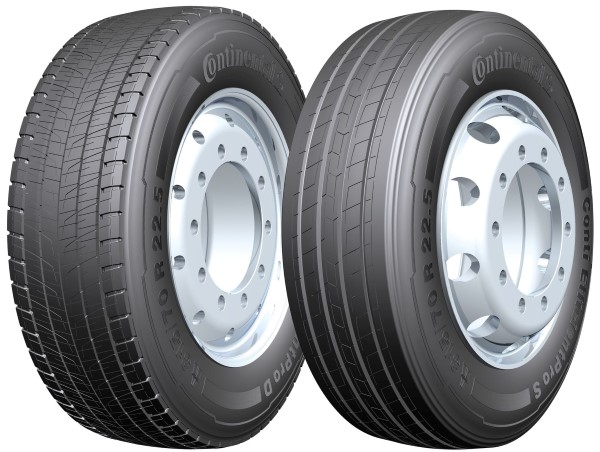 Kolejną nowością Międzynarodowych Targów Pojazdów Użytkowych IAA w Hanowerze będzie nowa rodzina opon na oś kierowaną i napędową - Conti EfficientPro. Ogumienie charakteryzujące się zoptymalizowanym oporem toczenia, zostało stworzone specjalnie na potrzeby transportu na długich dystansach na autostradach i drogach szybkiego ruchu. Podczas opracowywania linii Conti EfficientPro, wykorzystano sprawdzone technologie zastosowane w oponach EcoPlus. Dzięki specjalnej mieszance gumy użytej w wielowarstwowej strukturze bieżnika oraz zoptymalizowanym właściwościom tocznym opon, zespołowi badawczemu Continental udało się zmniejszyć opór toczenia. Przeprowadzone testy pokazały, że wyposażenie 40-tonowej ciężarówki w opony Conti EfficientPro na osi kierowanej i napędowej wpływa na obniżenie zużycia paliwa do 0,64 litra na 100 kilometrów. Nowe opony przyczyniają się także do ograniczenia emisji spalin do atmosfery - podczas 120 000 kilometrów pokonanych w ciągu roku, zmniejszają wagę emisji CO2 aż o 2 tony. Conti EfficientPro otrzymały unijną etykietę klasy A. Oznacza to, że opony zapewniają oszczędność paliwa oraz minimalizują utratę energii wskutek tarcia i emisji ciepła.
Zaawansowane technologicznie rozwiązania opracowane przez Continental są dużym krokiem w drodze do zwiększania efektywności paliwowej i redukcji CO2. Dzięki nim firma pomaga spełniać nie tylko coraz bardziej rygorystyczne przepisy i normy, ale także stale rosnące oczekiwania producentów oraz rynku w kontekście kosztów użytkowania samochodów.
Źródło: Continental