Według raportu opracowanego przez TNS Polska na zlecenie firmy Michelin około 30 proc. kierowców nie wie, jaki powinien być prawidłowy poziom ciśnienia w oponach ich samochodów. Michelin prowadzi kampanię edukacyjną "Ciśnienie pod kontrolą", w której edukuje i przypomina, dlaczego prawidłowo napompowane opony są tak istotne dla bezpieczeństwa na drodze.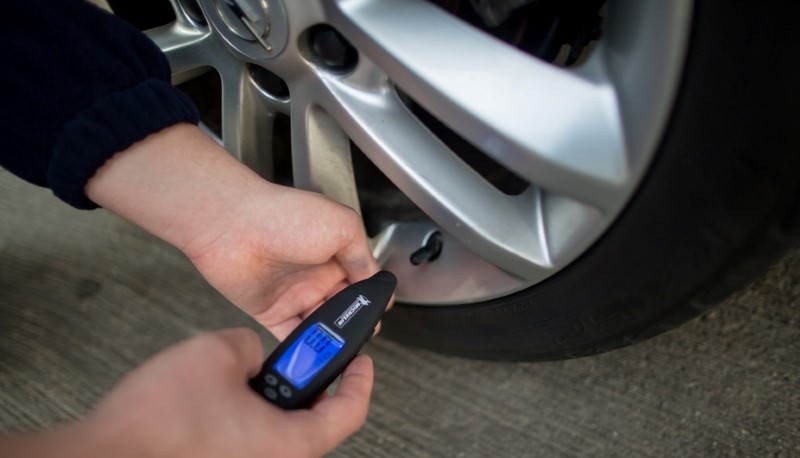 Głównym celem akcji jest edukowanie kierowców i podkreślanie wpływu kontroli ciśnienia w oponach na bezpieczeństwo jazdy. Według badania TNS Polska przeprowadzonego na zlecenie firmy Michelin 3 na 10 kierowców nie wie, jaki powinien być prawidłowy poziom ciśnienia w oponach ich samochodów. Kolejnych 3 na 10 badanych pamięta zalecaną wartość ciśnienia w oponach ich aut jedynie w przybliżeniu. Zatem tylko 4 z 10 kierowców twierdzi, że zna dokładną wartość, do jakiej powinny być napompowane opony jego samochodu.
Na stronie kampanii "Ciśnienie pod kontrolą" (www.cisnieniepodkontrola.michelin.pl) Michelin przygotował zestaw porad na temat kontroli ciśnienia. Jedna z nich przypomina, że zalecane wartości ciśnień znaleźć można w instrukcji obsługi pojazdu, na słupku bocznym, po wewnętrznej stronie drzwi, na wlewie paliwa lub w schowku.
Raport TNS Polska pokazuje, że istotne są również dobre nawyki kierowców. Niewiele osób bowiem wie, że ciśnienie opon należy sprawdzać raz w miesiącu lub przed każdą dłuższą podróżą. Badania Michelin pokazują, że właściwe ciśnienie w oponach wpływa na:
- bezpieczeństwo jazdy, zapewniając większą przyczepność, krótszą drogę hamowania i mniejsze ryzyko pęknięcia opony;
- trwałość opony poprzez wydłużenie czasu jej użytkowania o jeden sezon;
- ekonomię i ekologię jazdy poprzez mniejsze zużycie paliwa o około 0,3 l na 100 km.
Według raportu TNS Polska aż 28 proc. kierowców sprawdzających ciśnienie rzadziej niż zalecane "raz w miesiącu" nie widzi potrzeby, by robić to częściej.Wśród innych powodów braku regularnej kontroli ciśnienia 19 proc.ankietowanych wskazuje zapomnienie, zaś 17 proc.– brak czasu. Co ciekawe, aż 50 proc.badanych kobiet-kierowców nie sprawdza ciśnienia odpowiednio często, ponieważ zostawia to zadanie innym, np. mężowi lub synowi.
Tegoroczna akcja "Ciśnienie pod kontrolą" zwraca uwagę na jeszcze jeden istotny aspekt – nierównomierne zużycie bieżnika, które może sygnalizować jazdę na nieprawidłowym ciśnieniu.
Warto zatem pamiętać, że jazda na zbyt niskim ciśnieniu powoduje szybsze zużywanie się bieżnika przy jego zewnętrznych krawędziach, natomiast na zbyt wysokim – w jego środkowej części.
Właśnie dlatego w tym roku kampania edukacyjna Michelin odbywa się pod hasłem "Zostawiaj dobre ślady!". Przez cały czas trwania akcji odbywają się atrakcyjne konkursy, w których do wygrania są m.in. komplety opon MICHELIN CrossClimate. Szczegóły na stronie www.cisnieniepodkontrola.michelin.pl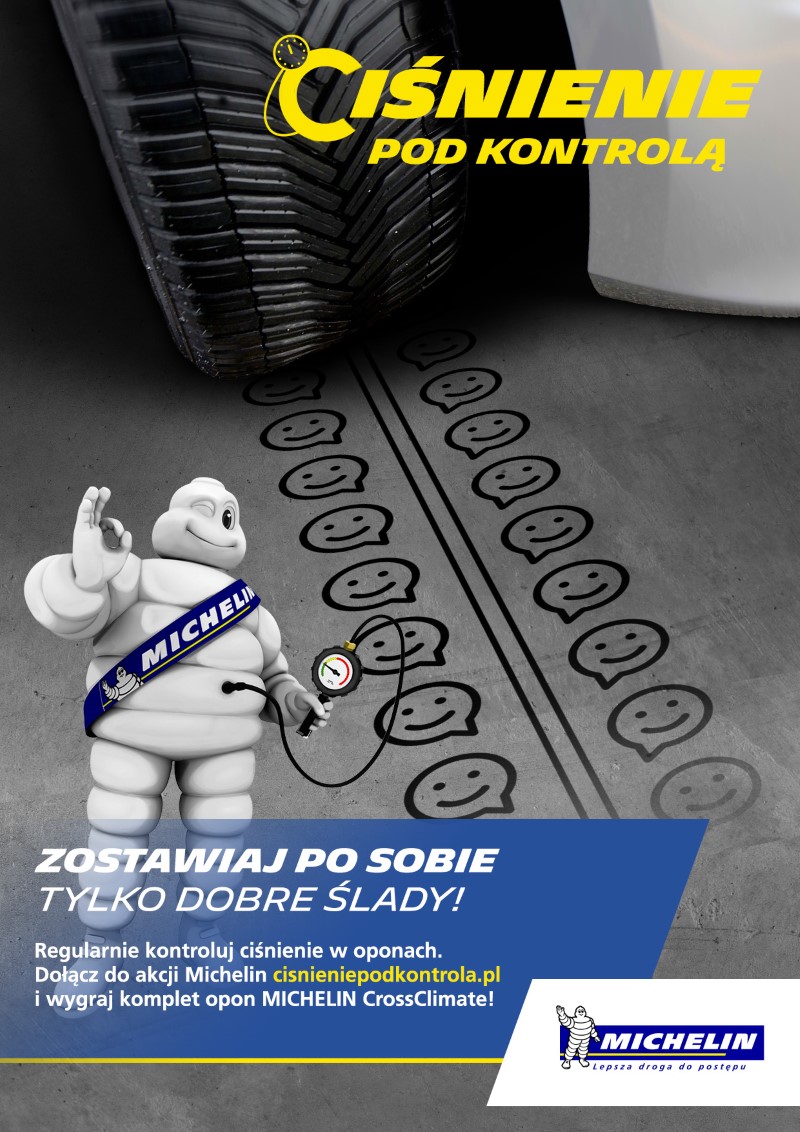 Badanie przeprowadzone przez TNS Polska na zlecenie Michelin Polska w czerwcu 2016 r. na reprezentatywnej grupie czynnych kierowców za pomocą wywiadów bezpośrednich wspomaganych komputerowo.
Źródło: Michelin