Firma Michelin przedstawia nowy model opony – MICHELIN XSM D2+ LC L5S pozwala operatorom maszyn pracujących w kopalniach i w innych trudnych warunkach osiągać większą prędkość, a tym samym wyższą wydajność pracy.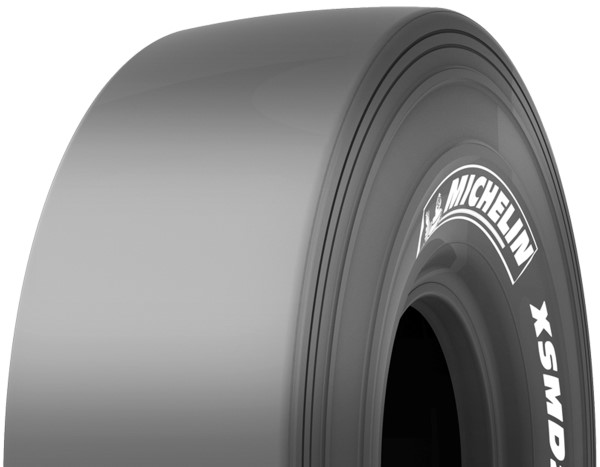 Podczas tworzenia opony MICHELIN XSM D2+ LC L5S do maszyn wykorzystywanych w kopalniach inżynierowie uwzględnili fakt, że często operatorzy ładowarek używają ich również do innych prac, takich jak transport materiału. Ma to na celu zwiększenie wydajności, ale jednocześnie prowadzi do przekroczenia maksymalnego cyklu przewidzianego dla tego typu ogumienia. W odpowiedzi na te potrzeby powstała właśnie nowa opona Michelin umożliwiająca uzyskanie wyższych przebiegów na godzinę pracy.
Możliwości MICHELIN XSM D2+ LC L5S pozwalają na przejechanie nawet do sześciu kilometrów w ciągu godziny, co jest istotną poprawą w porównaniu do ogumienia poprzedniej generacji (MICHELIN XSM D2+), gdzie limit ten wynosił cztery kilometry. Oznaczenie LC w nazwie nowej opony Michelin to skrót od Long Cycle, czyli właśnie od dłuższych przebiegów. Zwiększenie osiągów było możliwe dzięki ulepszonemu opasaniu oraz nowej mieszance bieżnika, które pozwalają na obniżenie temperatury pracy opony.
Dodatkowo model MICHELIN XSM D2+ LC L5S jest bardzo odporny na przecięcia i inne uszkodzenia dzięki zastosowanej mieszance bieżnika oraz wytrzymałym bokom i barkom opony. Mniejsze ryzyko przestojów w pracy przekłada się tym samym na większą efektywność pracy operatorów.
Opona jest już produkowana na pierwsze wyposażenie pojazdów. Na rynku wymiany opona będzie dostępna od lipca 2016 r.
Źródło: Michelin