Są kierowcy, którzy wymianę akumulatora powierzają mechanikowi, ale zdecydowanie więcej osób kupuje akumulator na własną rękę. Ten zakup, wydawałoby się prosty i banalny, może jednak przysporzyć wielu kłopotów. Bo jaki akumulator wybrać, gdy ten z pierwszego wyposażenia ma podejrzanie niską pojemność? I jaki się sprawdzi w samochodzie z bogatym wyposażeniem elektrycznym? Pytań jest wiele, a prawidłowej odpowiedzi szukamy często nie tam, gdzie powinniśmy.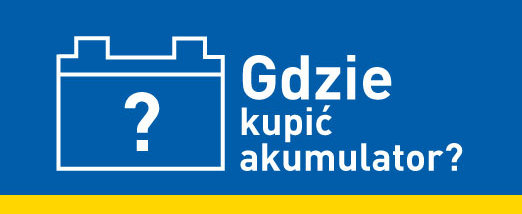 Cenne doradztwo
Współczesne auta, w porównaniu z dawnymi modelami, to dużo bardziej zaawansowane konstrukcje, które wymagają odpowiedniego akumulatora. Dobór właściwego akumulatora zależy od zaleceń producenta pojazdu – akumulator musi być dopasowany do "indywidualnych potrzeb" samochodu/motocykla, np. pojemności silnika i zapotrzebowania na energię. Niestety w obliczeniach bardzo łatwo się pomylić, a źle dopasowany akumulator szybciej nas zawiedzie i szybciej zakończy swój żywot. –Wiele osób poszukuje informacji na własną rękę, niestety nie zawsze kończy się to odnalezieniem akumulatora, który będzie idealnie skrojony do potrzeb energetycznych naszego pojazdu– mówi Bartosz Mulżyński sprzedawca w firmowym sklepie z akumulatorami marek Exide i Centra. –Potem przychodzi rozczarowanie, gdy nowy akumulator nie spełnia swego zadania – jest stale niedoładowany lub ma zbyt małą pojemność. To niestety skutkuje często nie tylko unieruchomieniem pojazdu, ale także nieodwracalnym uszkodzeniem akumulatora– dodaje.
Na szczęście samotni łowcy mają coraz więcej sprawdzonych źródeł informacji o akumulatorach, np.:internetowe katalogi zastosowań opracowane przez producentów akumulatorów we współpracy z wiodącymi producentami pojazdów, bezpłatne aplikacje na telefony, smartfony i tablety (np. Exide Battery Finder), internetowe wyszukiwarki akumulatorów, jak ta dostępna na Akumulator.pl.
Jeśli jednak pytania i wątpliwości nie znikają, warto skorzystać z rady zaufanego sprzedawcy lub mechanika, z pomocy autoryzowanego lub firmowego sklepu z oryginalnymi akumulatorami. Dobry sprzedawca, z odpowiednim doświadczeniem, dobierze szybko i pewnie najlepszy akumulator.
Pomoc przy montażu
Dodatkową zaletą zakupu akumulatora w sklepie stacjonarnym lub w warsztacie jest pomoc przy jego właściwym zamontowaniu. —Zaznaczam jednak, że nie zawsze jest to możliwe. Od czasu do czasu zdarzają się modele pojazdów, w których "dojście" do akumulatora jest na tyle kłopotliwe i czasochłonne, że rezygnujemy z montażu nowego akumulatora na miejscu. Właściciel musi sam – na podstawie instrukcji obsługi pojazdu – zdemontować stary akumulator lub w przypadku większych trudności powierzyć to zadanie mechanikowi– wyjaśnia Bartosz Mulżyński z Exide Technologies SA. –Na szczęście zazwyczaj udaje się i klient na miejscu może liczyć na naszą pomoc; demontujemy stary akumulator i zostawiamy go w sklepie, skąd trafia do recyklingu. To znaczne ułatwienie dla klienta, który nie musi płacić kaucji, ani szukać miejsca na oddanie zużytego akumulatora, a ten – przypominam – jest odpadem niebezpiecznym, którego nie można po prostu wyrzucić na śmietnik– dodaje.
Oryginalne produkty na półce
Akumulatory można zamówić bardzo łatwo, warto jednak zwrócić uwagę na: źródło zakupu, opinie klientów o produktach, aktualny asortyment i przede wszystkim sposób dostawy. –Akumulator to produkt, który może zostać uszkodzony w transporcie, co grozi rozlaniem się elektrolitu, a nawet wybuchem. Wprawdzie nowoczesne konstrukcje są szczelne, bezobsługowe i często posiadają zabezpieczenia antyiskrowe – np. akumulatory z gamy Exide Premium i Centra Futura, ale i tak wymagają zachowania szczególnej ostrożności podczas transportu. Dlatego akumulatorów nie powinno się nabywać przez Internet. Kupując akumulator w autoryzowanym sklepie, bądź w sklepie firmowym producenta akumulatorów, klient ma pewność, że produkt jest oryginalny, ma właściwe napięcie spoczynkowe i nie został uszkodzony podczas transportu– tłumaczy Bartosz Mulżyński.
Warto więc zorientować się, np. na stronie Akumulator.pl, gdzie jest najbliższy punkt sprzedaży akumulatorów, w którym możemy liczyć na fachową pomoc – bezpłatne sprawdzenie stanu starego akumulatora, doradztwo, wybór nowego akumulatora i pomoc montażową, a także gwarancję zakupu oryginalnego produktu, objętego gwarancją.
Sieć profesjonalnych serwisów Point S UNIGUM oferuje Ci dobór, sprzedaż, montaż i diagnostykę akumulatora. Zapraszamy.
Źródło: Centra