Europejskie magazyny motoryzacyjne sprawdziły opony zimowe w najpopularniejszych rozmiarach i na wielu typach samochodów. Wymagającym testom poddano także najnowszą generację opon zimowych Goodyear. Ogumienie zimowe Goodyear wypadło doskonale, zdobywając najwyższe miejsca w rankingach w całej Europie.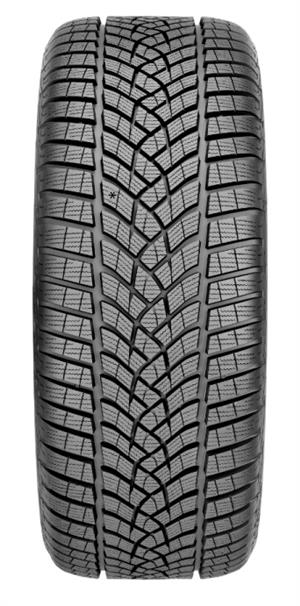 Złoto dla linii UltraGrip
Linia opon Goodyear UltraGrip cieszy się uznaniem zwłaszcza ekspertów prasy niemieckiej. W teście ADAC, w którym szczególną uwagę zwracano na samochody segmentu D (autem testowym był Mercedes klasy C), ogumienie UltraGrip 9 zajęło pierwsze miejsce. Oponę chwalono za osiągi na mokrych i zaśnieżonych drogach oraz za efektywność paliwową.
Z kolei magazyn "Auto Motor und Sport" sprawdził właściwości UltraGrip Performance Gen-1, najnowszego produktu z tej linii, testując go na aucie klasy kompaktowej (Volkswagen Golf). W badaniu opona Goodyear wypadła znakomicie, zdobywając złoto. Redaktorzy czasopisma byli pod wrażeniem "równowagi w zachowaniu opony na różnych nawierzchniach oraz doskonałej odporności na aquaplaning". Także w teście "Auto Strassenverkehr" UltraGrip Performance Gen-1 zajęła pierwsze miejsce. Chwalono ją za precyzję kierowania, odporność na aquaplaning oraz niski poziom hałasu w kabinie.
UltraGrip Performance Gen-1 swoimi osiągami przekonała również ekspertów brytyjskiego czasopisma "Auto Express". W teście porównawczym z siedmioma konkurencyjnymi produktami opona Goodyear nie miała sobie równych, wyróżniała się "wszechstronnie dobrymi osiągami", za co została nagrodzona złotem.
Inne pozytywne oceny to między innymi opinia "bardzo godnej polecenia" dla: UltraGrip Performance Gen-1 od ACE/GTÜ, UltraGrip 9 od "Auto Zeitung" i UltraGrip SUV od OFF ROAD.
"Cieszymy się, że linia produktów Goodyear UltraGrip radzi sobie tak dobrze we wszystkich testach. Dokładamy wszelkich starań, by zapewniać znakomitą przyczepność na mokrych, oblodzonych i zaśnieżonych drogach, przy jednoczesnym zachowaniu parametrów bezpieczeństwa jazdy oraz hamowania niezależnie od warunków zimowych. Wyniki testów motywują nas do dalszych prac nad poprawą bezpieczeństwa drogowego. Są one też potwierdzeniem, że opony Goodyear to dobre rozwiązanie, które zapewnia spokój rodzinom podczas ich zimowych podróży" – powiedział Alexis Bortoluzzi, dyrektor marketingu opon osobowych w Europie, na Bliskim Wschodzie i w Afryce.
Źródło: Goodyear