Hankook wprowadza na rynek iON winter, pierwszą oponę zimową z nowej linii produktów, która została zaprojektowana specjalnie z myślą o pojazdach elektrycznych. Poprzez takie podejście firma chce wnieść decydujący wkład w przyspieszenie procesu przechodzenia na pojazdy o zerowej emisji spalin, nawet w zimnych porach roku.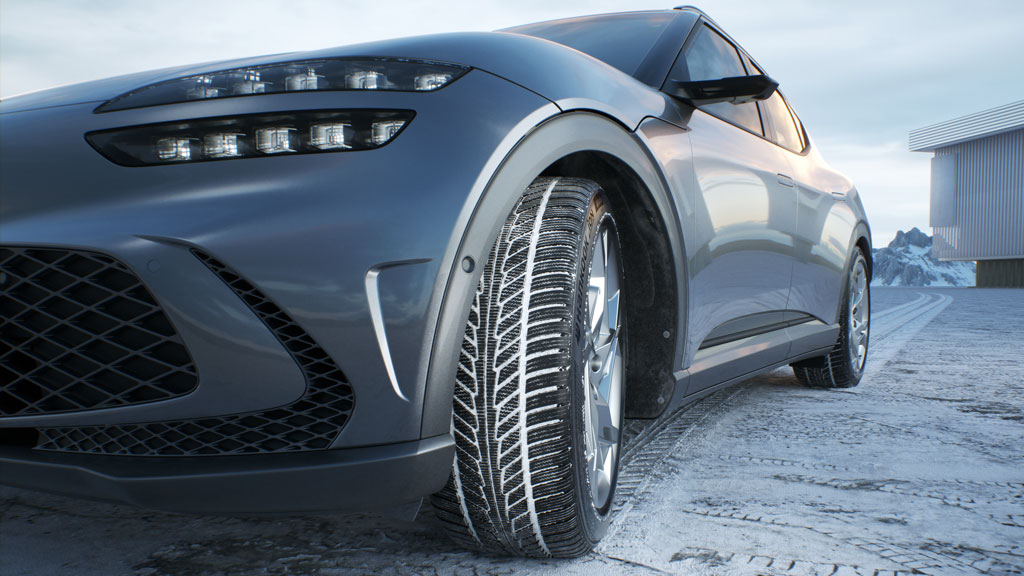 Po oponach letnich iON evo nowe opony Hankook iON winter są drugim członkiem nowej, globalnej rodziny opon "iON" dla pojazdów elektrycznych klasy premium.
Cechy charakterystyczne nowej opony to zmniejszony opór toczenia, wyjątkowo cicha charakterystyka toczenia i wysoka nośność. Dla kierowców samochodów elektrycznych oznacza to większy zasięg na jednym ładowaniu i przyjemniejsze wrażenia z jazdy w porównaniu z konwencjonalnymi oponami. Ponadto nowe produkty Hankook iON są specjalnie zaprojektowane z myślą o natychmiastowych wysokich momentach obrotowych, które są generowane przez dysponujące dużą mocą pojazdy elektryczne.
Szczególne wyzwanie: opony zimowe dla samochodów elektrycznych
Jako opona zimowa zaprojektowana z myślą o samochodach elektrycznych, Hankook iON winter ma specjalnie opracowaną mieszankę bieżnika, która zapewnia najniższe możliwe opory toczenia bez utraty osiągów na mokrych i zaśnieżonych drogach. Dzięki zastosowaniu naturalnych olejów możliwe jest uzyskanie niezbędnej przyczepności, nawet w niskich temperaturach. Z jednej strony szczególna elastyczność pozwala oponie dopasować się do nawierzchni drogi, z drugiej zaś udało się zminimalizować ruchy w profilu.
Hałas toczenia w przypadku opon zimowych stanowi szczególne wyzwanie ze względu na większą pustą przestrzeń pomiędzy blokami bieżnika. Pod tym względem nowy wzór bieżnika zauważalnie zmniejsza emisję hałasu w wyniku aktywnego prowadzenia i redukcji fal dźwiękowych. Na komfort jazdy z oponami Hankook iON winter korzystanie wpływa specjalny sposób rozmieszczenia bloków wzdłuż profilu. Produkty iON wykorzystują zintegrowaną technologię Sound Absorber™ firmy Hankook, która – w połączeniu z unikalnym wzorem opony – zauważalnie zmniejsza poziom hałasu wewnątrz pojazdu.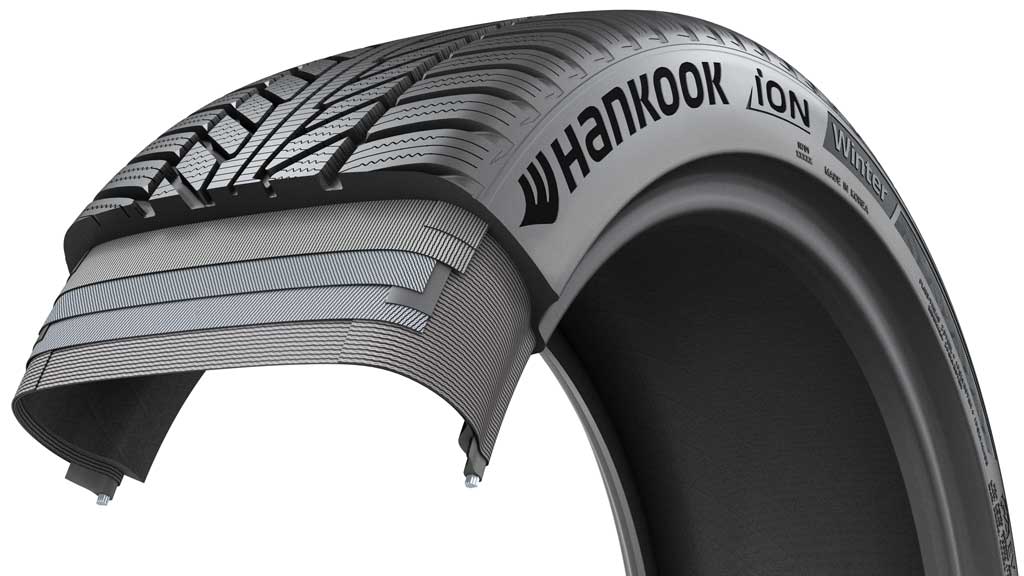 Firma Hankook poprzez większą nośność opon zrównoważyła większą masę pojazdów elektrycznych spowodowaną dużym ciężarem akumulatorów. Nowa mieszanka bieżnika zapewnia również wzorową trwałość i bardzo dobrą odporność na zużycie. Wysoka zawartość krzemionki zapewnia przyczepność na poziomie mikro na mokrych drogach, przeciwdziałając tworzeniu się zagrażającej bezpieczeństwu warstwy wody między nawierzchnią drogi a oponami.
Jedną ze szczególnych cech rodziny opon iON jest ich zoptymalizowana aerodynamika, która pozwala wykorzystać ich potencjał wydajności i zasięgu przy jednoczesnym uniknięciu dodatkowych zawirowań powietrza. Wzór opony został opracowany w taki sposób, aby zmniejszyć opór powietrza. Środki te pomagają osiągnąć możliwie najniższy poziom hałasu.
Sanghoon Lee, prezes Hankook Tire Europe: "Zmiana opon sezonowych w odpowiednim czasie pozwala uniknąć przedwczesnego zużycia. Za sprawą naszych opon iON winter jesteśmy w stanie zaoferować kierowcom odpowiedni produkt zaprojektowany specjalnie dla pojazdów elektrycznych, który może być używany nawet w miesiącach zimowych."
Opony Hankook iON winter będą dostępne w rozmiarach od 18 do 22 cali. Hankook iON evo jest dostępny jako opona letnia, natomiast całoroczny model Hankook Ventus iON evo AS będzie również dostępny na rynku północnoamerykańskim. Kolejne wersje produktu są w przygotowaniu.