Ultra-Ultra-High-Performance to nazwa kategorii opon wprowadzona w tym roku przez firmę Hankook wraz z trafieniem na rynek opon Ventus S1 evo Z, przeznaczonej do szczególnie sportowych pojazdów o wysokich osiągach. Pierwszymi pojazdami wyposażonymi w opony o nowym bieżniku, będą pojazdy BMW M GmbH, a konkretnie modele X3 M i X4 M.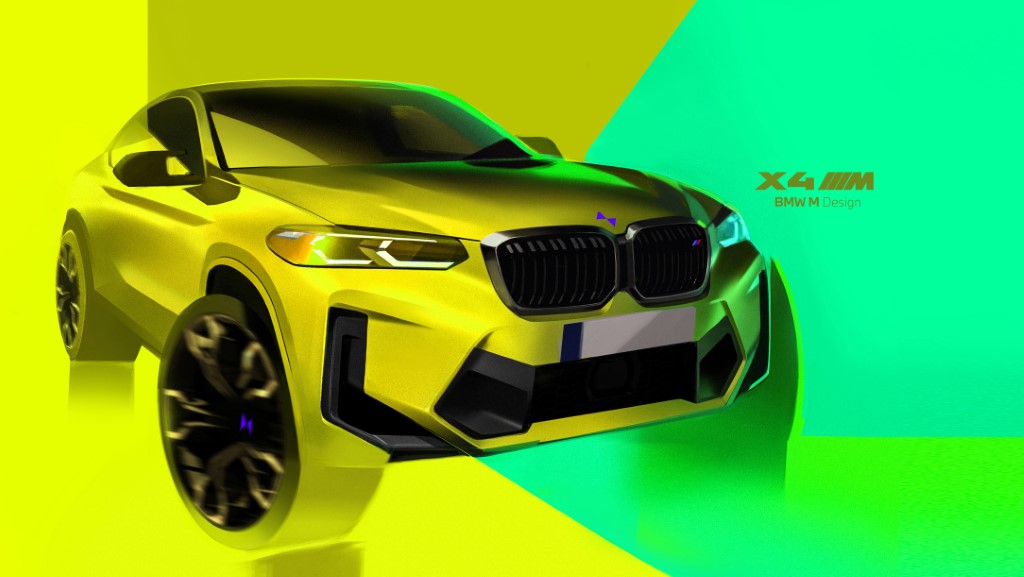 >Charakterystyka opony Hankook Ventus S1 evo Z podkreśla sportowe DNA modeli M, przejawiające się niezwykle wysoką dynamiką, zwinnością i precyzją. Obydwa modele Competition, przy maksymalnej mocy 510KM i momencie obrotowym 650Nm, przyspieszają od 0 do 100 km/h w czasie wynoszącym zaledwie 3,8 sekundy.
Oprócz typowych w branży testów dopuszczenia do użytku, stosowane tutaj opony w rozmiarach mieszanych - 255/40 ZR21 102Y na przedniej osi i 265/40 ZR21 105Y na osi tylnej - zostały również gruntownie przetestowane przy maksymalnej prędkości na legendarnym zakręcie Nordschleife toru Nürburgring. Pozwoliło to zapewnić solidność konstrukcji opony oraz spełnianie wymagań modeli M.
"Nasza firma została założona 80 lat temu" - mówi Sanghoon Lee, prezes Hankook Tire Europe - Jest to więc z pewnością dla nas czymś wyjątkowym, że nasz najnowszy produkt zyskał uznanie BMW M GmbH, szczególnie prestiżowego klienta, producenta samochodów sportowych".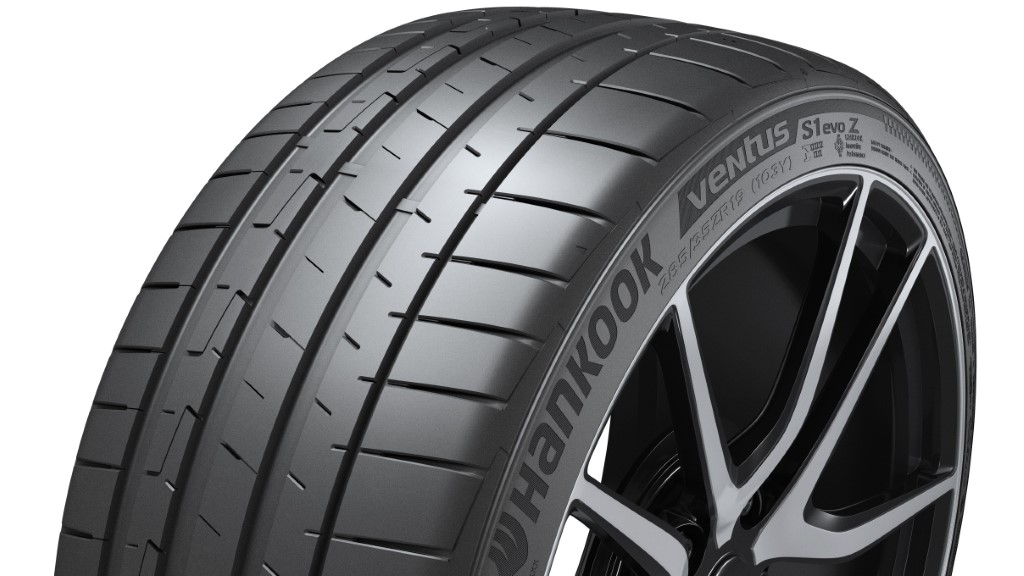 Dla tego bardzo wymagającego segmentu pojazdów, zwłaszcza, jeśli chodzi o opony, przygotowaliśmy Ventus S1 evo Z z aramidowym materiałem kompozytowym w dwuwarstwowej osnowie. Zapobiega to odkształceniom spowodowanym potencjalnym wydzielaniem się nadmiernej ilości ciepła podczas intensywnego użytkowania. Takie odkształcenia mogłyby doprowadzić do niepożądanego wzrostu średnicy opony i mniej precyzyjnego prowadzenia przy dużych prędkościach. Włókna aramidowe cechują się wyjątkowo dużą odpornością na wysokie temperatury i wytrzymałością, a także dobrymi właściwościami tłumiącymi przy niewielkiej masie w stosunku do ich wielkości. Nowy wzór bieżnika Hankook zyskuje dodatkową stabilność dzięki zastosowaniu stali o wysokiej wytrzymałości w opasaniach i stopce, które w połączeniu ze wzmocnioną ścianą boczną przekładają się na precyzję kierowania, a także sportowe i dynamiczne prowadzenie.
Kolejnym zadaniem przy projektowaniu Ventus S1 evo Z było uzyskanie wysokiej przyczepności przy różnych warunkach pogodowych. Zastosowana w bieżniku mieszanka gumowa została zapożyczona od działu Motorsportu firmy Hankook. W celu optymalnej interakcji wypełniaczy, krzemionki i naturalnych żywic, zastosowano najnowszą generację polimerów funkcjonalnych . Zapewnia to niezmiennie wysoki poziom przyczepności przy szerokim zakresie zastosowań. Technologia mieszanek stosowana w produkcji ma swoje korzenie w rozwoju opon wyścigowych Hankook, gdzie mniejsze partie materiałów są powoli przetwarzane przez znacznie dłuższy czas.
Często spotykany, asymetryczny wzór bieżnika opon sportowych, w których kładzie się nacisk na jakość prowadzenie, znalazł także zastosowanie w Hankook Ventus S1 evo Z. Rozmieszczenie poszczególnych klocków bieżnika ma zapewniać ich optymalną sztywność w różnych warunkach jazdy. Trzy główne rowki odprowadzające wodę znajdujące się na wewnętrznej części bieżnika i skutecznie spełniają swoją rolę na mokrej nawierzchni. Szczególną uwagę zwrócono również na zewnętrzną część bieżnika opony, która zbudowana jest bardziej masywnie, co uwzględnia wymagania dotyczące wyczynowego pokonywania zakrętów i precyzyjnego prowadzenia, jak ma to miejsce podczas sportowej jazdy na suchej nawierzchni. Firma Hankook pracuje obecnie nad kolejnymi oponami do modeli M GmbH.
Nowy Hankook Ventus S1 evo Z znajduje się obecnie na oryginalnym wyposażeniu samochodów czołowych producentów premium i jest dostępny w piętnastu rozmiarach od 19 do 21 cali, w zakresie szerokości od 225 do 315mm i profilu od 30 do 45. W ciągu roku ofertę uzupełnią kolejne rozmiary, z naciskiem na asortyment z wyższej półki.