Późna jesień i zima to czas, w którym akumulator staje się jedną z najczęściej wymienianych części samochodowych. Jedni kierowcy poszukują zamiennika, gdy tylko pojawią się pierwsze oznaki, że stary akumulator coraz gorzej sobie radzi, a inni zwlekają z zakupem do czasu, aż któregoś zimowego ranka auto nie odpali. A gdy akumulatora nie uratują ani kable rozruchowe, ani prostownik, trzeba poszukać nowego.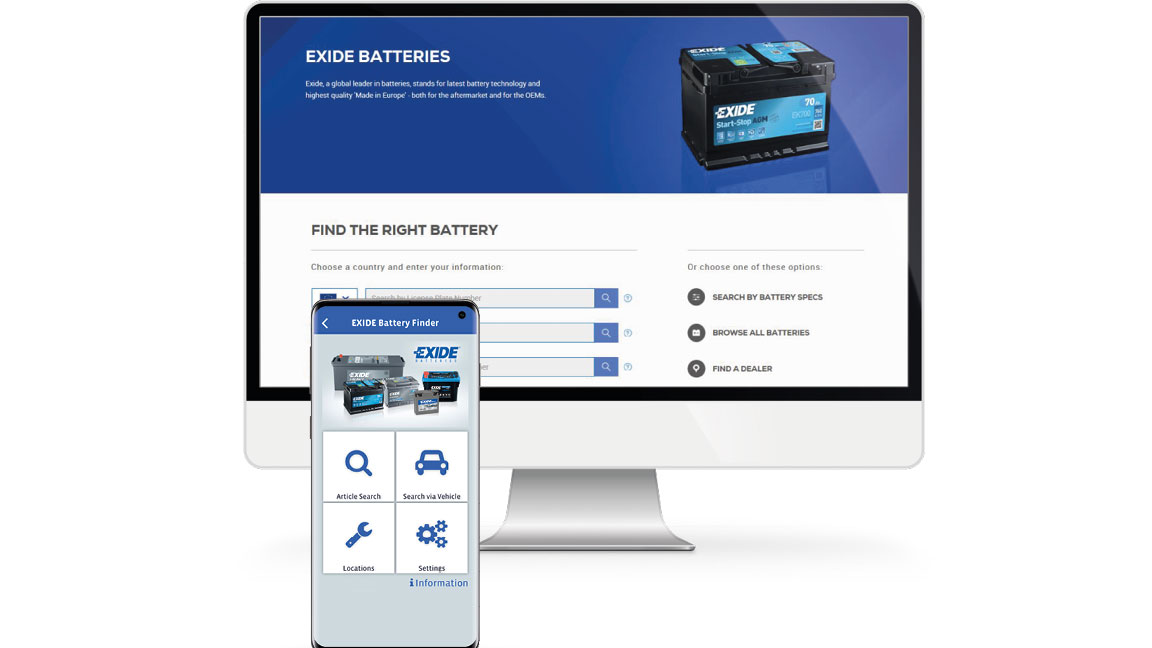 Kierowcy nie lubią późnej jesieni i zimy, bo niskie dobowe temperatury, a szczególnie nocne i poranne przymrozki, źle wpływają na kondycję akumulatorów – doprowadzają do ich szybszego samorozładowania i obniżenia mocy rozruchowej. Według statystyk za 2019 r., podanych przez niemiecki automobilklub ADAC, w samych tylko Niemczech akumulatory były elementem pojazdu, który najczęściej ulegał awarii (42%). Przyczyną są jednak nie tylko zbyt niskie (lub zbyt wysokie) temperatury, ale także usterki w pojeździe (np. niesprawny alternator lub instalacja elektryczna), czy też bardzo bogate, dodatkowe wyposażenie pojazdu, które wymaga od akumulatora dostarczenia większej ilości prądu niż w pojazdach produkowanych jeszcze 20 lat temu. Kierowcy ponadto nie pamiętają o odpowiednim użytkowaniu akumulatorów, np. o ich właściwej konserwacji i regularnej diagnostyce. Różnie bywa także z samą wymianą – a tylko dobrze dopasowany akumulator będzie działać długo i prawidłowo.
Znajdź akumulator z Exide Battery Finder
Odpowiednio dobrany akumulator gwarantuje pewny rozruch i mniejsze ryzyko zbyt szybkiego rozładowania – także zimą. Dlatego tak ważny jest wybór modelu, który spełnia wymagania pojazdu (określone przez producenta) i jest dopasowany do charakteru jazdy (np. jazda miejska). Dlatego Exide Technologies – producent akumulatorów marek Centra i Exide – stworzył Exide Battery Finder, czyli narzędzie do wybierania akumulatorów, dostępne zarówno w formie bezpłatnej aplikacji na telefon, jak i wyszukiwarki internetowej.
Aplikacja Exide Battery Finder została stworzona z myślą o kierowcach, którzy chcieliby szybko sprawdzić na swoim urządzeniu mobilnym (z systemem iOS / Android oraz dostępem do Internetu), jaki akumulator pasuje do ich pojazdu. Exide Battery Finder to narzędzie oparte na obszernej bazie części zamiennych TecDoc, które zawiera oryginalne dane dotyczące akumulatorów marek Exide i Centra, w tym opisy produktów i ich zdjęcia. Najnowsza wersja aplikacji oferuje użytkownikowi ulepszony, intuicyjny w obsłudze interfejs oraz nowe funkcje do jeszcze szybszej identyfikacji pojazdów i akumulatorów. Aplikacja Exide Battery Finder umożliwia łatwe i szybkie dobranie odpowiedniego akumulatora do każdego pojazdu – niezależnie od tego, czy jest to samochód osobowy, użytkowy czy motocykl (obejmuje wyposażenie dla ponad 98% pojazdów z europejskiego parku samochodowego). Właściwy akumulator można również wyszukać po numerze części, a w najnowszej wersji – skanując kod kreskowy EAN. W procesie wyszukiwania użytkownik może sprawdzić wszystkie szczegóły dotyczące akumulatora oraz – w najnowszej wersji aplikacji – kryteria dotyczące części, powiązania z innymi pojazdami oraz informacje o Exide. Bezpłatną aplikację można pobrać na systemy iOS i Androida ze stron App Store i Google Play.
Exide Battery Finder to także internetowe i responsywne narzędzie, dostępne w wersji katalogu online i wyszukiwarki akumulatorów, które można przeglądać na komputerze. Desktopowa odsłona Exide Battery Finder pozwala dodatkowo na wyszukanie właściwego akumulatora po numerze VIN. To pierwszy tego typu katalog online, użyteczny również dla warsztatów i sklepów motoryzacyjnych, który wspiera wybór i dopasowanie akumulatora w 12 kategoriach pojazdów np.: pojazdy osobowe, użytkowe i rolnicze, motocykle, kampery, łodzie i skutery wodne. Ponadto zawiera – pierwszą tego typu na rynku – funkcję kalkulatora zapotrzebowania na energię elektryczną dla kamperów i łodzi, która uwzględnia m.in. wyposażenie elektryczne na pokładzie i na tej podstawie filtruje listę akumulatorów, wybierając najodpowiedniejsze.
Internetowa wyszukiwarka akumulatorów jest dostępna pod adresem: https://www.exidegroup.com/pl/pl/node/47886