Opona Bridgestone Blizzak LM005 została zwycięzcą testu opon zimowych ADAC 2020. Model Blizzak LM005 opracowano z myślą o tym, aby dać kierowcy maksymalną kontrolę i poczucie bezpieczeństwa w trudnych warunkach. Opona zachwyca podczas jazdy na wszystkich rodzajach nawierzchni, utrzymując stabilność na śniegu i gwarantując świetne prowadzenie na mokrych drogach.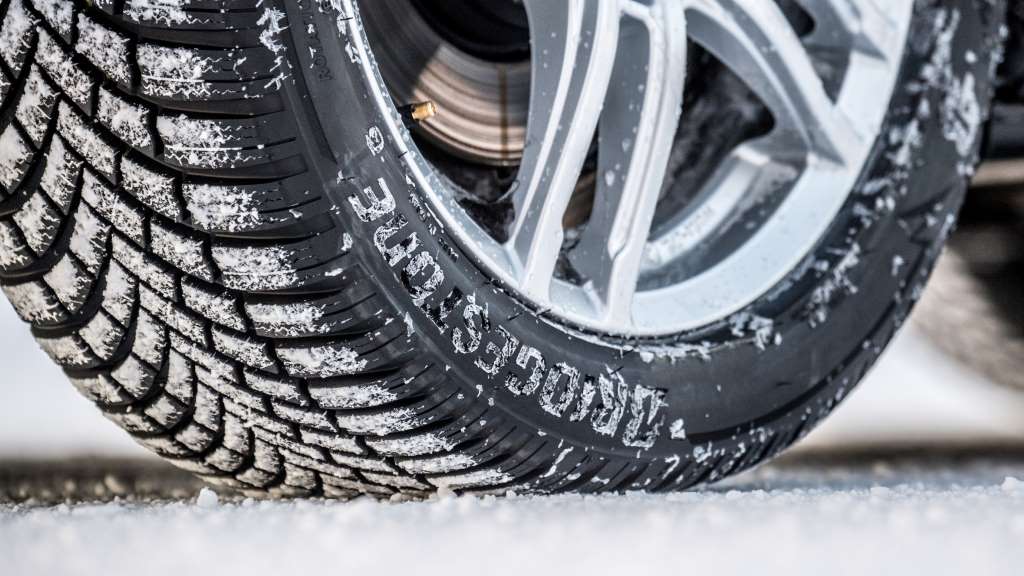 Biorąc pod uwagę te parametry, eksperci ADAC, największego stowarzyszenia motoryzacyjnego w Europie, przyznali oponie Blizzak LM005 ogólną ocenę 2.0 - najwyższą notę wśród 15 modeli biorących udział w teście - i tytuł zwycięzcy klasyfikacji.
Zaawansowana technologia w służbie niezawodności
Wyjątkowe parametry i osiągi Bridgestone Blizzak LM005 to wynik najnowszych osiągnięć inżynierii opon.
Oponę wykonano z mieszanki Nano ProTech o dużej zawartości krzemionki, dzięki czemu pozostaje miękka w niskich temperaturach, zapewniając maksymalną przyczepność i optymalne osiągi na mokrej i ośnieżonej nawierzchni. Bieżnik opony posiada unikalne zygzakowate żłobienie, co umożliwia lepsze odprowadzanie wody i zwiększa przyleganie opony do drogi. Idealne połączenie tych cech opony decyduje o świetnych osiągach, a model LM005 to pierwsza opona zimowa o przyczepności na mokrej nawierzchni klasy A, którą potwierdzono etykietą UE przyznaną wszystkim rozmiarom z tej serii.
Niski opór toczenia, spalanie i poziom hałasu sprawiają, że konsumenci chętniej decydują się na model Blizzak LM005. Wydajna energetycznie opona z jednej strony oferuje szereg korzyści dla kierowcy pod względem przebiegu i kosztów, ale także pomaga obniżyć poziom emisji. To właśnie te ekologiczne parametry opony docenił ACAD, przyznając Blizzak LM005 świetne noty w zakresie oporu toczenia i zużycia paliwa.
Skupiona na potrzebach klienta
Eksperci ADAC testowali opony Bridgestone Blizzak LM005 w aucie VW Golf GTI w rozmiarze 205/55 R16, dopasowanym do wymiarów większości popularnych modeli samochodów na rynku.
Opona Blizzak LM005 jest obecnie dostępna w 171 rozmiarach dla pojazdów osobowych i SUV-ów o wymiarach od 14 do 22 cali. Innowacyjną technologię DriveGuard Run Flat zastosowano w 24 rozmiarach modelu Blizzak LM005 (od 16 do 18 cali). dzięki czemu z przebitą oponą pojazd może przejechać nawet 80 km przy prędkości do 80 km/godz.
Pełne wyniki testów ADAC dostępne są pod adresem: https://www.adac.de/rund-ums-fahrzeug/tests/reifen/winterreifen/205-55-r16/ .