W tym miesiącu Goodyear zamierza dodać do swojego rekordu czternastu zwycięstw w 24-godzinnym wyścigu Le Mans kolejny, długo oczekiwany triumf. Będzie to pierwszy wyścig Le Mans od 2006 r., w którym opony Goodyear ponownie pojawią się na torze i być może najszybsza edycja francuskiego długodystansowego klasyka w niedawnej historii.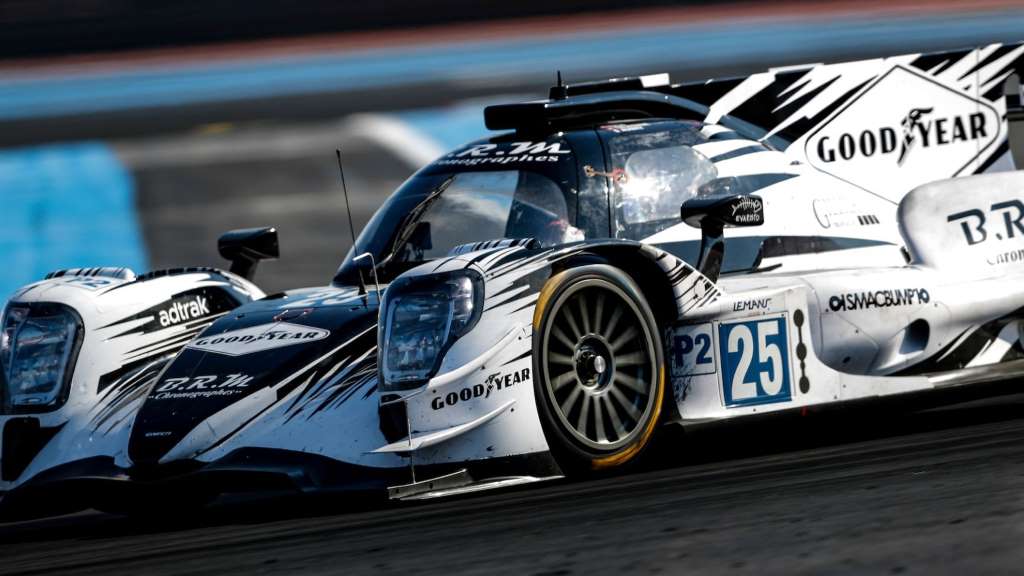 Z powodu pandemii COVID-19 88. wyścig Le Mans został przeniesiony z pierwotnego czerwcowego terminu na najbliższy weekend 19-20 września. Jest to zarazem przedostatnia runda obecnego sezonu Długodystansowych Mistrzostw Świata FIA (WEC). Rywalizację o tytuł zakończy 8-godzinny wyścig w Bahrajnie, zaplanowany na 14 listopada, ale wynik w Le Mans jest szczególnie ważny, ponieważ francuski klasyk liczy się jako podwójnie punktowana runda.
Goodyear przewiduje, że 24-godzinny wyścig może być jednym z najszybszych w najnowszej historii ze względu na chłodniejsze warunki. Mike McGregor, kierownik programu wyścigów długodystansowych w Goodyear, powiedział: "Temperatura otoczenia i toru powinna być znacznie niższa niż w czerwcu. Chłodniejsze powietrze będzie oznaczało większą efektywność dzięki zmniejszeniu oporów aerodynamicznych i poprawie osiągów silnika. W tym sezonie, dzięki nowej gamie opon Goodyear, zauważyliśmy poprawę w stosunku do czasów okrążeń z poprzednich lat. Synergia tych czynników to przepis na rekordowe wyniki na Le Mans".
Jednym z wyzwań dla producentów opon w Le Mans są przepisy WEC, które dopuszczają w całym sezonie tylko trzy rodzaje opon na suchą nawierzchnię. Oznacza to, że Goodyear musiał opracować ogumienie, które sprawdzi się w szerokim zakresie temperatur. Tak było podczas ostatniej rundy w Spa, która odbyła się w nietypowej dla Belgii tropikalnej pogodzie, wtedy temperatura na torze sięgała 42?C. Dla porównania w poprzednim sezonie w Spa temperatura na torach wynosiła zaledwie 7?C. W Le Mans Goodyear skupi się na miękkich oponach specyfikacji "A" lub najnowszych "B", a opona średnia-plus "C" będzie gotowa na wypadek wrześniowej fali upałów.
"Naszym celem jest zapewnienie zespołom powtarzalnych osiągów, ograniczenie liczby zmian opon i utrzymanie szczytowych osiągów na ostatnim odcinku wyścigu, gdy poziom paliwa jest już niski" – wyjaśnił McGregor. "W Le Mans zmieniamy opony po przejechaniu ponad dwóch dystansów wyścigowych Formuły 1. W tym momencie poziom paliwa w samochodzie jest niski, a opony muszą zapewnić maksymalne osiągi. Na torze Spa samochody wyposażone w opony Goodyear były najszybsze na tym etapie wyścigu" – dodał.
Budowanie bazy wiedzy
Tegoroczny kalendarz zmagań został skrócony, co uniemożliwiło przeprowadzenie tradycyjnego testu na torze Le Mans dwa tygodnie przed wyścigiem. Mimo to inżynierowie Goodyeara prowadzą szeroko zakrojone badania na potrzeby pierwszego wyścigu po powrocie marki do tej rywalizacji. McGregor wyjaśnił, jak inżynierowie Goodyeara budują swoją wiedzę o torach WEC: "Odwiedzamy tory kilka miesięcy przed każdym wyścigiem, aby zbadać nawierzchnię. Ostatnio odnowione tory, takie jak Paul Ricard, mają nawierzchnię o drobniejszej fakturze, a starsze, takie jak w Spa, mają znacznie bardziej porowaty asfalt o grubszej strukturze".
"Zawsze od nowa badamy nawierzchnię, aby sprawdzić, jak zmieniła się od czasu naszej ostatniej wizyty. Le Mans jest wyjątkowy, ponieważ część toru to stały tor wyścigowy, ale większość to droga publiczna, której nawierzchnia z roku na rok mocno się zużywa. W miarę rozwoju Goodyeara w europejskich wyścigach, budujemy ogromną bazę danych, aby uzupełniać dane przechowywane przez naszych amerykańskich kolegów na torach w Ameryce."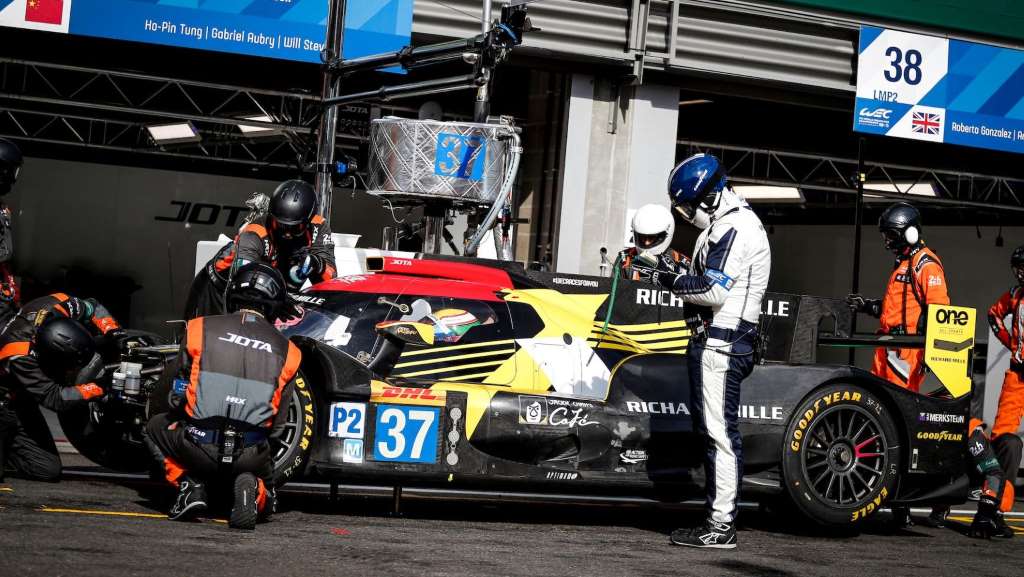 Gotowi na wrzesień w deszczu
Mimo że Goodyear przewiduje najszybszy wyścig Le Mans ostatnich lat, równolegle inżynierowie marki przygotowują się także na jesienne warunki. "Od naszego powrotu w sierpniu ubiegłego roku nie mieliśmy jeszcze okazji używać opon Goodyear na mokrej nawierzchni, aż do wyścigu w Spa w zeszłym miesiącu. Nasze zespoły stwierdziły, że opona ma mokrą nawierzchnię jest bardzo trwała, a wyścig na mokrym torze dał nam wiele danych do obliczeń, które pozwolą wskazać punkt przejścia z wszechstronnej opony pośredniej na całkowicie przystosowaną na mokrą nawierzchnię. Osiągi na torze Spa pomogły nam wzmocnić pewność siebie przed Le Mans" – podsumował McGregor.
Nowa normalność, nowe procedury
Pandemia spowodowała, że Goodyear, podobnie jak wszyscy w padoku, musiał zmienić swoje procedury podczas zawodów, dzieląc zespół na odrębne grupy i inwestując w sprzęt BHP. W wyścigu Le Mans zawodników będą wspierać eksperci Goodyeara z ośmiu różnych krajów, więc przestrzeganie przepisów każdego z nich, a także zarządzeń władz sportowych każdego kraju-gospodarza, ma kluczowe znaczenie dla bezpieczeństwa imprezy.
"To dowód na to, że wszyscy w tym sporcie, zarówno producenci, jak i organizatorzy, zapewniają bezpieczeństwo i dobre samopoczucie ludziom pracującym na arenie międzynarodowej w tych trudnych czasach. Priorytetem Goodyear jest dbałość o bezpieczeństwo pracowników, a profesjonalizm sportu w dobie kryzysu bardzo się do tego przyczynił" – wyjaśnił Ben Crawley, dyrektor ds. motorsportu Goodyear w regionie EMEA.
Treningi i kwalifikacje do wyścigu Le Mans odbędą się w czwartek i piątek 17-18 września. Zmagania rozpoczną się w sobotę 19 września o godz. 14:30 (czasu środkowoeuropejskiego) i potrwają dobę, do tej samej godziny w niedzielę 20 września.
Pięć zespołów startujących w klasie LMP2 pojedzie na oponach Goodyeara, to: Jota Sport, Jackie Chan DC Racing, Algarve Pro Racing, G-Drive Racing by Algarve i Panis Racing. Od następnego sezonu WEC i Europejskiej Serii Le Mans wszystkie samochody LMP2 będą jeździć na oponach amerykańskiego producenta.