Opony wysokiej jakości to gwarancja wytrzymałości i bezpiecznej, wygodnej jazdy.SUV-y potrzebują opon o mocnej konstrukcji i wytrzymałych ścianach bocznych. W ekstremalnych warunkach opony dużych aut muszą gwarantować precyzję prowadzenia, co wymaga także odpowiedniego ciśnienia.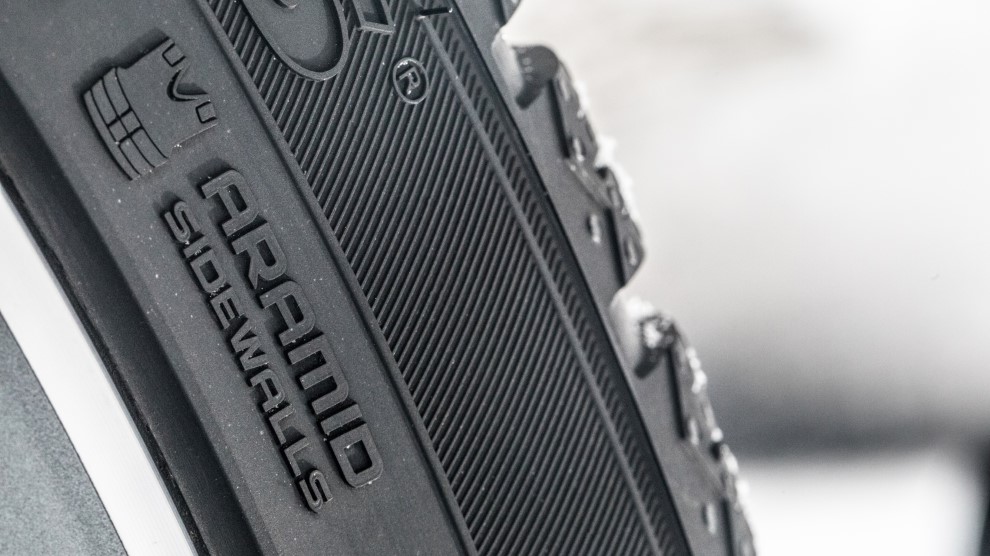 Wysokie i ciężkie SUV-y potrzebują odpowiednich opon na lato i zimę. Opony do SUV-a wykonane są standardowo z innej mieszanki gumowej i bardziej wytrzymałych materiałów niż opony aut tradycyjnych.
– Duży rozmiar SUV-a i wysoki profil boczny to prawdziwe wyzwania, jeśli chodzi o odpowiedni dobór opon. Ważne, żeby w ekstremalnych warunkach auto zachowywało maksymalnie dobre właściwości jezdne, a opony reagowały odpowiednio – mówi Martin Dražík, Manager ds. produktów w Nokian Tyres Europe.
Wysokiej jakości opony wyróżniają się w każdej sytuacji. Opony klasy premium gwarantują cichą jazdę w dobrych warunkach – tj. na suchym, równym asfalcie. Różnicę między zachowaniem opon z wyższej i niższej półki można zaobserwować także na nawierzchni mokrej czy oblodzonej. W ekstremalnych sytuacjach, tj. na przykład przy gwałtownym hamowaniu lub awaryjnej zmianie pasa, ta różnica jest ogromna.
– Projektanci i testerzy opon świetnie znają ekstremalne warunki, dzięki czemu mogą łatwiej dostrzec olbrzymią różnicę w zachowaniu różnych opon. Jednak zwykli kierowcy niekoniecznie myślą w tych kategoriach. Z tak ekstremalną sytuacją mogą spotkać się raz, ale właśnie w tym momencie może okazać się, jak ważne jest wyposażenie auta w wysokiej jakości opony – dodaje Dražík.
Większe ciśnienie w oponach dla SUV-ów
Kierowcy mogą sami podnieść bezpieczeństwo jazdy, regularnie sprawdzając ciśnienie w oponach swojego pojazdu. Zalecane przez producentów wartości ciśnienia w oponach można sprawdzić w podręczniku użytkownika konkretnego auta. Kierowcy przyzwyczajeni do jazdy standardowym autem pasażerskim mogą niewystarczająco pompować opony w SUV-ach.
– Ciśnienie opon w SUV-ie powinno być nieznacznie wyższe niż w standardowych autach osobowych, ale ta różnica odgrywa znaczą rolę. Kiedy ciężki samochód wykonuje nagły manewr mijania, niezwykle istotna jest właściwa reakcja opon – mówi Matti Morri, kierownik Działu Technicznej Obsługi Klienta w Nokian Tyres.
– Aby zagwarantować optymalną stabilność jazdy Nokian Tyres rekomenduje, żeby w oponach zimowych utrzymywać ciśnienie o 0,2 bara wyższe niż zaleca producent.
Włókna aramidowe wzmacniają oponę
Proces tworzenia produktów w przemyśle oponiarskim w ciągu ostatnich lat nabrał niezwykłego tempa. Stale ulepszamy parametry istotne dla naszych klientów – czyli dotyczące bezpieczeństwa, prowadzenia i ekonomii spalania.
– Jeśli na przykład materiały stosowane w oponach będą opracowywane w tak dynamicznym tempie, możemy spodziewać się kolejnych innowacji. W przypadku gdy producenci opon zdecydują się sięgnąć po nowe rozwiązania, efekty będą widoczne w oferowanych przez nich produktach – twierdzi Martin Dražík.
Nokian Tyres przykłada wyjątkową wagę do wytrzymałości opon przeznaczonych do SUV-ów. Spółka opracowała unikalną technologię aramidowej ściany bocznej , która dodatkowo wzmacnia boczną ścianę opony, powszechnie uznawaną za najsłabszy punkt jej konstrukcji. Ściany boczne wzmocnione włóknem aramidowym wyjątkowo chronią opony przez przebiciem, uderzeniami czy przecięciem. To ważne zarówno podczas jazdy po polnych drogach, jak i w mieście.
– Opony do SUV-ów mają zwykle wysoki profil, co oznacza, że łatwiej o uszkodzenie. Zwykle też są eksploatowane w trudniejszych warunkach niż standardowe opony do aut osobowych. W sytuacji, gdy kierowca tradycyjnego auta hamuje przed przeszkodą, osoba za kierownicą SUV-a po prostu ją pokonuje, co oznacza silniejsze uderzenia – mówi Matti Morri.
Fakty: Technologia aramidowej ściany bocznej
Włókno aramidowe wchodzi w skład mieszanki wykorzystywanej w konstrukcji ściany bocznej.
Technologia stosowana w oponach Nokian Tyres przeznaczonych dla SUV-ów, pojazdów rekreacyjnych i tirów.
Zmniejsza uszkodzenia powstałe na skutek np. uderzeń o krawężnik czy jazdy po wybojach.
Ten sam materiał wykorzystywany jest w przemyśle lotniczym i zbrojeniowym.