Podczas Salonu Samochodowego w Genewie 2019, we współpracy z Klairmont Kolle, Goodyear zaprezentował odrestaurowany pojazd Golden Sahara II. To kultowy samochód pokazowy, popularny w latach 50-tych i 60-tych, jeden z pierwszych konceptów autonomicznych. Jego niepowtarzalny charakter podkreślają święcące, przezroczyste opony, zaprojektowane specjalnie dla niego przez Goodyear.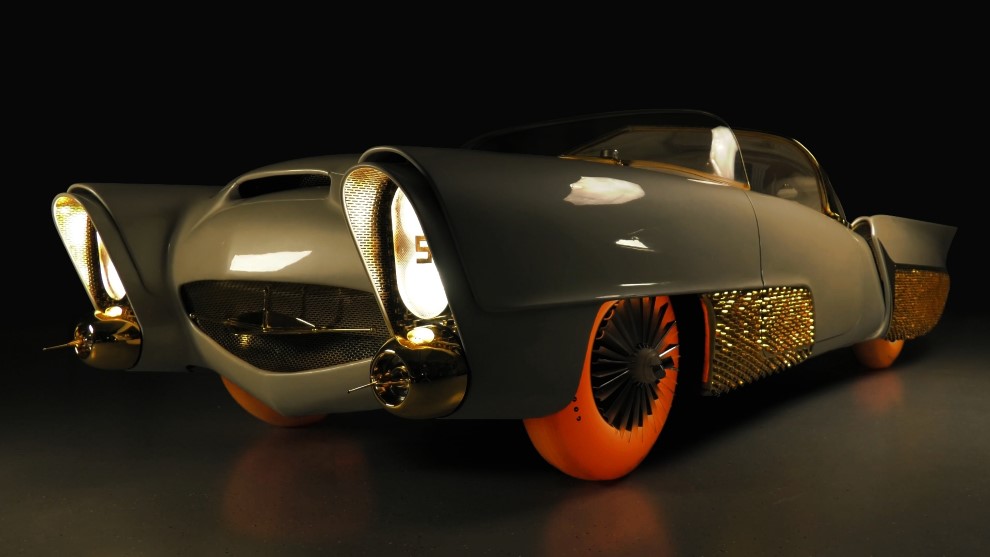 "Lata 50-te i 60-te były dla Goodyear okresem szczególnie innowacyjnym. Współpracowaliśmy z pionierami mobilności, zarówno w zakresie badań Księżyca, jak i bicia lądowych rekordów prędkości" powiedział Henry Dumortier, wiceprezes ds. opon osobowych Goodyear w Europie. "Udział w projekcie Golden Sahara II był naszym pierwszym krokiem w kształtowaniu przyszłości autonomicznej motoryzacji".
Golden Sahara II, stworzony przez Jima Streeta i legendarnego projektanta aut pokazowych George'a Harrisa, był platformą do testowania nowych rozwiązań elektronicznych. Posiadał system sterowania – z inspirowaną technologią lotniczą dźwigną przyspieszania, hamowania i kierowania, oraz automatyczny układ hamulcowy, który wykorzystywał czujniki wykrywające potencjalne przeszkody na drodze samochodu.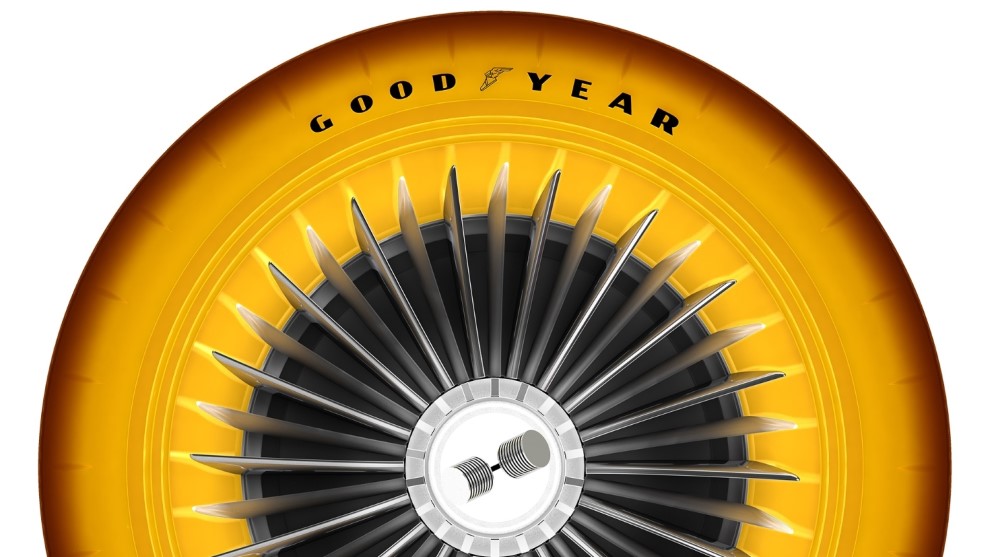 Opony do pojazdu zaprojektował Goodyear, wykorzystując do ich budowy Neothane – przezroczystą gumę syntetyczną. Ogumienie wyposażono w system oświetlenia, dzięki któremu błyszczało. Był to element badań amerykańskiego koncernu nad stworzeniem opon, które poprawiałyby widoczność pojazdów w złych warunkach pogodowych. Opracowano też system, który włączał światło w ogumieniu podczas hamowania.
"Golden Sahara II to wyjątkowy pojazd, który na trwałe zapisał się w historii amerykańskiej motoryzacji" powiedział Larry Klairmont, założycie i właściciel Klairmont Kollections – muzeum 300 klasycznych i unikatowych samochodów, które jest zlokalizowane w Chicago, w stanie Illinois. "Zespół i ja jesteśmy dumni ze współpracy z Goodyear, dzięki której ten kultowy pojazd wrócił do życia na Salonie Motoryzacyjnym w Genewie 2019".
W szczycie swojej popularności, Golden Sahara II jeździł po Stanach Zjednoczonych i był pokazywany w telewizji i filmach. Następnie przez ponad 50 lat stał w garażu aż do maja 2018 roku, kiedy to muzeum Klairmont Kollections kupiło go od Mecum Auctions. Pojazd został odrestaurowany z pomocą Speakeasy Customs and Classics w Chicago. Odnowionego, na czterech nowych, półprzezroczystych oponach Goodyear, można podziwiać podczas targów w Genewie.
"To dla nas prawdziwy zaszczyt raz jeszcze współpracować przy projekcie Golden Sahara II" dodał Dumortier. "Odkrycia i innowacje to podstawa działalności Goodyear. Prace nad projektami takimi jak Golden Sahara II i koncepcyjnymi oponami, które przedstawiamy na targach w Genewie, są okazją do ćwiczenia naszej wyobraźni i prezentowania wizji potencjalnych produktów i usług przyszłości".