Większość osób uważa, że samochody elektryczne to daleka przyszłość. Jednak w miarę zagłębiania się w historię okazuje się, że to właśnie samochody elektryczne były prekursorami motoryzacji, jaką dzisiaj znamy. Już w latach trzydziestych XIX wieku powstawały pierwsze powozy elektryczne, w których energia gromadzona była w ogniwach Volty. Uważano je za dużo przyjemniejsze dla użytkownika ze względu na łatwiejszą obsługę niż w późniejszych pojazdach wyposażonych w silniki spalania wewnętrznego. Pierwszy pojazd, który rozpędził się do prędkości 100 km/h (w 1899 roku), był napędzany silnikiem elektrycznym. Niestety w tamtych czasach nie było technologii pozwalającej na szybki rozwój tego typu napędów i przegrały one walkę z silnikami spalinowymi.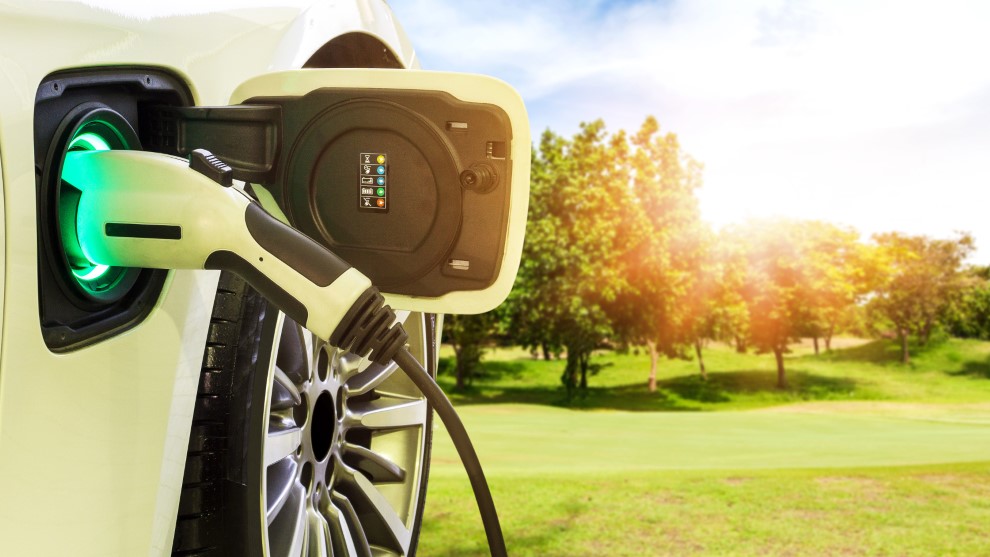 Aktualnie zarówno pojazdy elektryczne, jak i wszelkiego rodzaju hybrydy stają się modne. Coraz więcej ludzi chce je mieć, a jak wiadomo, jeśli jest popyt, to i znajdą się firmy, które dostarczą nam wymarzone auto. Z produkcją pojazdów elektrycznych jest inaczej niż z produkcją samochodów, które obecnie użytkujemy. Ze względu na prostą konstrukcję może je produkować praktycznie każdy. W Polsce został ogłoszony konkurs na projekt samochodu elektrycznego, a jeśli wierzyć zapowiedziom polityków, do 2025 roku ma ich u nas jeździć milion.
Napęd takich pojazdów składa się przede wszystkim z akumulatora wysokonapięciowego, który zazwyczaj montowany jest w podłodze ze względu na dość duży rozmiar i wagę. Akumulator przeważnie składa się z wielu małych ogniw połączonych w moduły, w których magazynowany jest prąd stały. Falownik z kolei odpowiada za zmianę prądu stałego na przemienny, którym jest zasilany silnik. W falowniku zazwyczaj znajduje się cała elektronika sterująca przepływem prądu. Silnik, np. indukcyjny, jest połączony z mechanizmem różnicowym za pomocą przekładni o jednym przełożeniu. Ze względu na to, że z silnika elektrycznego można uzyskać pełną moc w całym zakresie obrotów, nie ma potrzeby używania klasycznej skrzyni biegów. Wystarczy nadwozie z układem jezdnym i już mamy gotowy samochód. Dzięki prostocie konstrukcji takie samochody są bardzo mało awaryjne, np. w silniku elektrycznym są tylko dwa miejsca, w których dochodzi do tarcia – są to łożyska, na których podparty jest wirnik – a to zwiastuje bardzo długą żywotność silników. Nie wymagają one też takiego serwisowania jak silniki spalinowe, co ogranicza koszty użytkowania. Nawet klocki hamulcowe zużywają się dużo wolniej, ponieważ po odpuszczeniu pedału gazu odzysk energii powoduje tak duże spowolnienie pojazdu, że nie ma potrzeby używania hamulca.
Dlaczego więc wszyscy nie jeżdżą samochodami elektrycznymi, skoro mają one tyle zalet? Ponieważ mają jedną poważną wadę, a mianowicie zasięg, który zazwyczaj nie przekracza kilkuset kilometrów, i to jeśli jeździmy spokojnie i często hamujemy. Oczywiście samochody możemy naładować, niestety takie ładowanie z normalnej sieci trwa zazwyczaj około 8 godzin, co mocno ogranicza ich funkcjonalność. Dlatego aby móc się cieszyć w pełni ze wszystkich zalet pojazdów elektrycznych nie tylko w mieście, nie pozostaje nam nic innego, jak czekać, aż ktoś wymyśli superakumulatory.
Adam Klimek, Ekspert Team Total