Decydując się na zakup opon wybierasz najlepsze produkty. Co jednak zrobić w przypadku wystąpienia wad i konieczności złożenia reklamacji. Jak przebiega proces reklamacji i do kogo należy się zwrócić? Dowiedz się więcej.
W przypadku opon gwarancja ma dwie formy. Pierwsza wiąże się z odpowiedzialnością producenta i dotyczy wad fabrycznych. Drugą formą jest, wynikająca z ustawy o prawach konsumenta, możliwość rękojmi lub reklamacji związana z niezgodnością towaru z dokumentem sprzedaży, składaną u sprzedawcy. Wówczas decyzję podejmuje sklep, który w celu rozwiązania zaistniałego problemu kontaktuje się z producentem.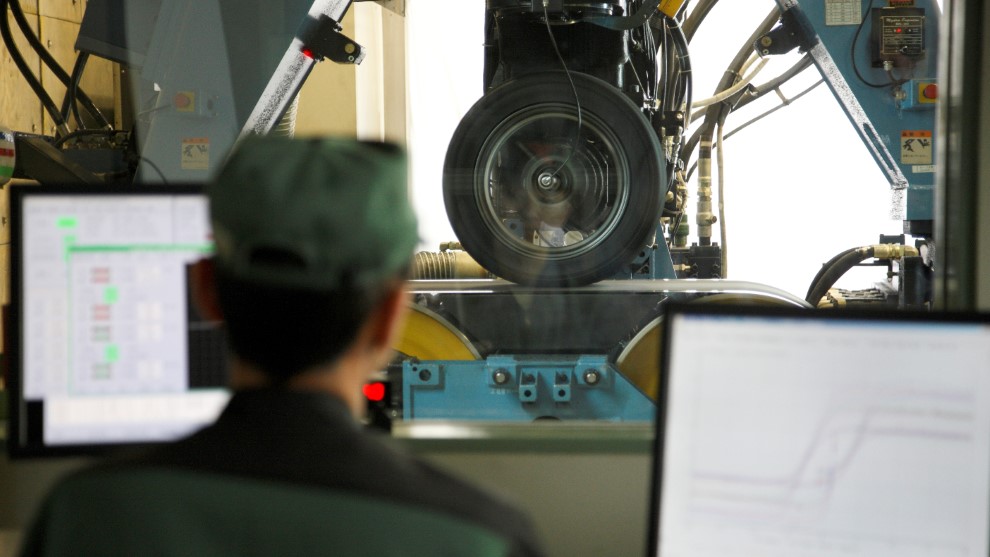 Podstawą rozpatrzenia karta gwarancyjna
Producent odpowiada za sposób wykonania produktu oraz jego jakość. Czas trwania gwarancji, jej warunki oraz odpowiedzialność wytwórcy zawiera "Karta Gwarancyjna". W tym dokumencie znajduje się zakres obowiązków kupującego, sprzedawcy oraz producenta. Są w niej też informacje na temat warunków kwalifikujących oponę do wymiany, przypadki, kiedy gwarancja nie ma zastosowania, jak i opis procedury reklamacyjnej. "Szczegółowe zapisy, np. te dotyczące okresu objętego gwarancją, wyjątków, itd., mogą różnić się w zależności od producenta. Japoński producent ogumienia, firma Yokohama, udziela 5 lat gwarancji od daty produkcji na wszystkie opony osobowe (w tym SUV i 4x4), ciężarowe, autobusowe i OTR. Pięcioletnia gwarancja nie obejmuje opon Yokohama przeznaczonych na potrzeby motosportu"– wyjaśnia Artur Posłuszny, przedstawiciel ITR CEE Sp. z o. o., firmy dystrybuującej opony Yokohama w Polsce. Oczywiście po upływie 60 miesięcy od daty produkcji, nowe opony wciąż nadają się do użytku. Japoński producent pieczołowicie pracuje nad innowacyjnymi rozwiązaniami, m.in. przeciwstarzeniowymi tak, aby ogumienie jak najdłużej zachowywało swoje właściwości. Yokohama przykłada dużą wagę do dbałości o szczegóły, na każdym z etapów poprzedzających dotarcie opony do klienta ostatecznego.
Surowa ocena zanim opona wyruszy w drogę do klienta
Wpływ na jakość opon ma ich użytkowanie oraz odpowiednie przechowywanie, czyli czynniki leżące po stronie użytkownika. Producent odpowiada za wady fabryczne. Najczęściej należą do nich problemy z wyważeniem, tendencje do drgań, bić, podwyższonego poziomu hałasu czy wybrzuszenia występujące niedługo po zamontowaniu. Producenci opon, tacy jak firma Yokohama, organizują testy poprzedzające wypuszczenie opon na rynek, aby nie dopuścić wadliwych partii do obrotu. Japończycy sprawdzają swoje produkty w czterech centrach testowych. Niemniej jednak w przypadku zauważenia wad produkcyjnych w nowych oponach należy zareklamować je w pierwszej kolejności w punkcie zakupu.
Bieżnik kluczowy przy reklamacjach
Inaczej jest z oponami używanymi, kiedy to ocena reklamacji musi być wykonana przez certyfikowanego specjalistę reprezentującego markę lub rzeczoznawcę. Musi on stwierdzić, czy uszkodzenie spowodowane jest przez wadę fabryczną czy nieodpowiednie użytkowanie. Zgodnie z "Kartą Gwarancyjną" firma Yokohama nie uwzględnia reklamacji przy uszkodzeniach powstałych z winy użytkownika, których katalog wymieniono w tym dokumencie. Zaliczyć do nich można: nieprawidłową jazdę, defekty powstałe na skutek warunków drogowych (przeszkody, gruz, itd.), pożaru lub w wyniku wypadku, błędów popełnionych przy montażu i demontażu oraz nieodpowiednim przechowywaniu. Odrzuceniu przy rozpatrzeniu reklamacji podlegają opony wcześniej naprawiane, bieżnikowane oraz zużyte w wyniku niewłaściwego ciśnienia.
W sytuacji wystąpienia wad producenta po pewnym okresie użytkowania opon, ich wartość określa się na podstawie oceny użyteczności bieżnika, obliczanej jako różnica pomiędzy aktualną średnią głębokością bieżnika a wartością 1,6 mm, poniżej której opony są bezużyteczne.
Japońska skrupulatność daje promile reklamacji
Mówi się, że liczby nie kłamią. Niezawodność opon Yokohama potwierdzają dane. W 2017 roku odsetek reklamowanych opon osobowych i dostawczych tego japońskiego producenta wyniósł w Polsce jedynie 0,02 proc., z czego reklamacji zasadnych było zaledwie 9 promili (0,009 proc.). Oznacza to, że tylko w paru sztukach opon Yokohama rocznie wykryto wadę fabryczną. Powyższe dane poświadczają, że przywiązanie ogromnej uwagi do jakości to słuszna droga. Nad rozwojem produktów i procesów produkcyjnych pracują w Japonii najlepsi inżynierowie, a dokładnej ocenie poddawana jest każda opona, opuszczająca fabrykę. "Kluczem do sukcesu i znikomego odsetka reklamacji są w Yokohamie prace badawczo-rozwojowe. Firma stawia na ciągły rozwój oraz innowacje technologiczne czego efektem jest niezawodność jej opon"– uważa Artur Posłuszny.
Źródło: Yokohama