Drugi samochód w rodzinie często służy do wożenia dzieci, a prowadzący go kierowca ma prawo jazdy zwykle od niedawna lub może się pochwalić raczej niewielkim doświadczeniem zdobytym za kółkiem. Bywa też, że jest to tańszy model, więc jego oponom zimowym poświęca się mniej uwagi – czasami wręcz umyślnie szuka się oszczędności właśnie w tym obszarze.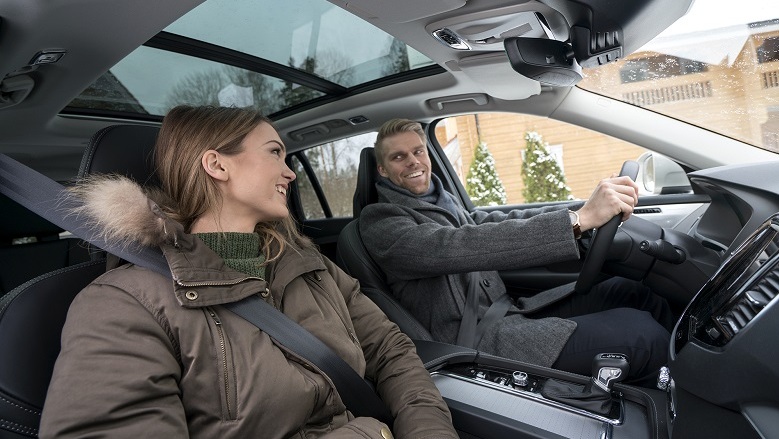 Podczas jazdy z dziećmi i młodzieżą na pokładzie bezpieczeństwo powinno stanowić priorytet. Co więcej, braki w umiejętnościach niedoświadczonych kierowców można nadrobić wykorzystując najwyższej klasy elementy zapewniające bezpieczeństwo, przy czym opony są jedną z najważniejszych części takich zabezpieczeń. Umiejętności prowadzenia samochodu oraz szybkiego reagowania, którymi świeżo upieczony kierowca będzie musiał się wykazać podczas swojej pierwszej zimy są dużo mniejsze niż doświadczonego kierowcy prowadzącego główny samochód w rodzinie. Dodatkowo, pierwszy samochód jest zazwyczaj wyposażony w lepsze opony.
Oczywiście, nawet bezpieczny samochód nie może zagwarantować pełni bezpieczeństwa, jeśli kierowca zachowuje się nieodpowiedzialnie. Jednak wpływ opon na bezpieczeństwo na drodze jest podkreślany już podczas lekcji w szkole nauki jazdy.
"Profesjonalny instruktor omawia znaczenie i zasady prawidłowego wykorzystania elementów zapewniających bezpieczeństwo. Wspólnie analizujemy tematy wpływu ogumienia na prowadzenie, dobierania odpowiedniego typu opon oraz znaczenia właściwego doboru ciśnienia w oponie", mówi Gerhard von Bressensdorf, prezes Niemieckiego Stowarzyszenia Szkół Nauki Jazdy.
Oszczędzanie w połowie sezonu może słono kosztować
Zakup nowych opon bywa odkładany w czasie zwłaszcza pod koniec sezonu. Motywacją jest oszczędność osiągana dzięki wykorzystaniu zużytych opon aż do końca wiosny lub jesieni, bo wkrótce i tak przyjdzie pora na sezonową wymianę opon. Jednak kwestie nie zależą od pór roku, a odpowiednie opony doceniamy w zmiennych warunkach pogodowych.
W pierwszym dziesięcioleciu dwudziestego wieku opony były czynnikiem ryzyka w co siódmym wypadku samochodowym spowodowanym przez samochód pasażerski lub furgonetkę. Choć uregulowana przepisami minimalna głębokość bieżnika w oponie zimowej wynosi 1,6 mm, nigdy nie należy zwlekać z wymianą opony do czasu osiągnięcia tej wartości granicznej. Nokian Tyres zaleca, aby głębokość bieżnika we wszystkich oponach wynosiła przynajmniej 4 mm.
"Nigdy nie wolno doprowadzać do całkowitego zużycia opon. Należy wymieniać je wtedy, gdy głębokość bieżnika liczy sobie około 4 mm. Podczas zmiany opon na zimowe należy sprawdzić, czy głębokość bieżnika przekracza w nich 5 mm. Dzięki temu można zapewnić przyczepność, gdy wreszcie nadejdzie pogoda sprzyjająca powstawaniu śliskiej nawierzchni", mówi Martin Dražík, dyrektor generalny ds. produktów w Nokian Tyres.
Trzeba również pamiętać, że wiek opony nie jest bez znaczenia – mieszanka, z której zrobiono bieżnik z czasem stwardnieje. Jeśli opony były aktywnie wykorzystywane przez ponad sześć lat, ich przyczepność na lodzie znacznie się zmniejszy nawet pomimo wystarczającej głębokości bieżnika. To problem powszechnie występujący w drugim samochodzie w rodzinie, ponieważ korzysta się z niego mniej niż z głównego pojazdu. Wiek opony można łatwo sprawdzić. Wystarczy spojrzeć na czterocyfrowy kod umieszczony na ścianie bocznej. Pierwsze dwie cyfry wskazują na tydzień, w którym została wyprodukowana opona, zaś dwie pozostałe oznaczają rok. Przykładowo jeśli kod to 1717, opona została wyprodukowana w 17. tygodniu 2017 roku.
WSKAZÓWKI DOTYCZĄCE OPON ZIMOWYCH DO DRUGIEGO SAMOCHODU W RODZINIE
Wybierz opony zimowe wysokiej jakości zaprojektowane z myślą o warunkach panujących w Europie Środkowej
Wymień opony po sześciu latach aktywnego użytkowania
Bez względu na to jak często korzystasz z samochodu, sprawdzaj symbole DOT na oponach i dopilnuj, aby ogumienie nie było starsze niż 10 lat
Opony wymieniaj najpóźniej wtedy, gdy głębokość bieżnika osiągnęła 4 mm
Sprawdzaj ciśnienie w oponach w drugim samochodzie – zalecana wartość jest o ok. 0,2 bara wyższa niż ta rekomendowana na lato
Źródło: Nokian