Od listopada 2017 nowy kompaktowy SUV Citroëna opuszcza taśmę produkcyjnych w hiszpańskiej Saragossie między innymi na oponach Hankook. SUV bazujący na zaprezentowanym w 2017 roku w Genewie wariancie C-Aircross wyposażony jest fabrycznie w zależności od rozmiaru kół i życzenia klienta w komfortowe opony letnie klasy Premium Ventus Prime³ lub w wariant całoroczny Kinergy 4S.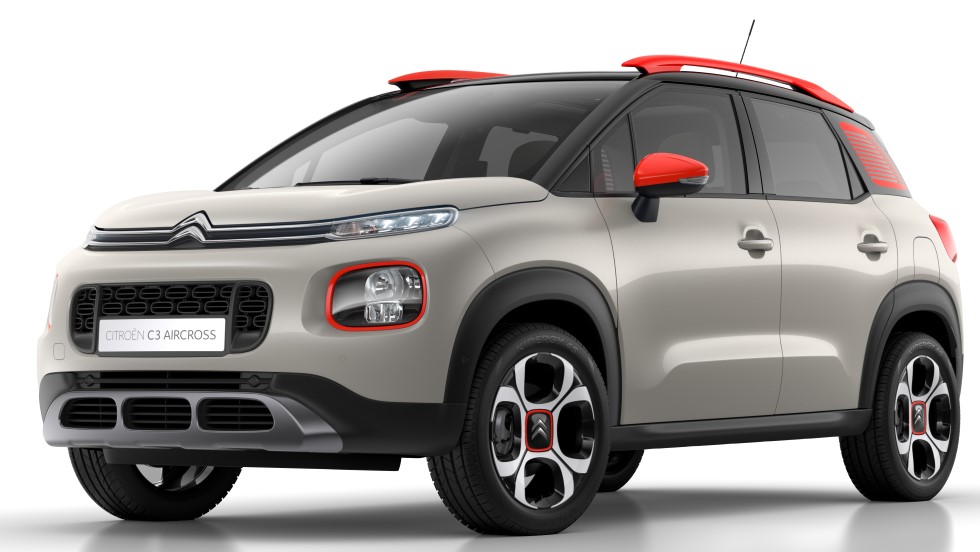 Opony całoroczne Kinergy 4S dostępne są w rozmiarach 195/60 R16 89H i 215/50 R17 91H, natomiast rozmiar 205/60 R16 92H dostępny jest dla obu wariantów opon.
W dobie wzrostu sprzedaży na rynku SUV-ów Citroën wprowadził na rynek kompaktową wersję SUV-a C3 Aircross, która doskonale sprawdza się zarówno w mieście, jak i w niezbyt wymagającym terenie. W ramach wyposażenia fabrycznego francuski producent zdecydował się między innymi na opony letnie i całoroczne marki Hankook. Wybrane zostały opony Hankook typu Kinergy 4S (całoroczne) w rozmiarach 195/60 R16 89H, 205/60 R16 92H i 215/50 R17 91H oraz typu Ventus Prime³ w rozmiarze 205/60 R16 92H (letnie).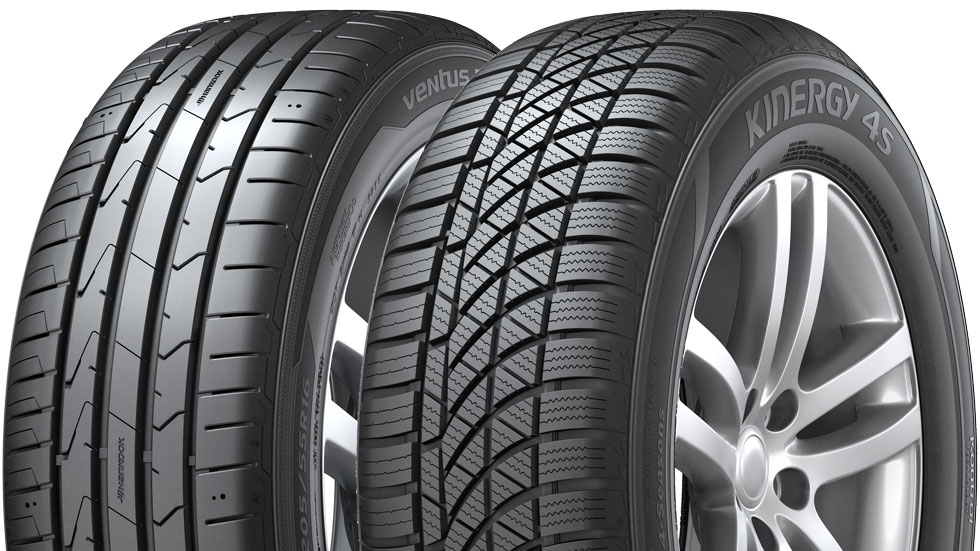 Citroën C3 Aircross jest kwintesencją świeżego, energetycznego designu. Dzięki wysokiemu stopniowi personalizacji zapewnia różnorodne możliwości indywidualnego dopasowania do oczekiwań klienta. Możliwość wyboru trybu jazdy (m.in. standardowy, po piasku, terenowy, po śniegu) to dla kierowcy najlepsze możliwe wsparcie podczas pokonywania tras w różnych warunkach pogodowych zarówno po utwardzonych drogach, jak i w terenie. Oprócz bardzo dobrych właściwości jezdnych atutami nowego kompaktowego SUV-a marki Citroën są niskie zużycie paliwa i związana z nim niewielka emisja substancji szkodliwych udokumentowane w specyfikacji technicznej opracowanej przez inżynierów ds. rozwoju produktu. C3 Aircross to mistrzowskie połączenie czystej radości z jazdy, ekonomiczności użytkowania i przyjaznych dla środowiska parametrów. Właściwości te są dodatkowo aktywnie wspierane przez opony Hankook o wyjątkowo niskim oporze toczenia. Ponadto dla inżynierów ds. rozwoju produktu w firmie Hankook priorytetami były między innymi krótka droga hamowania na mokrej nawierzchni oraz dynamika jazdy na suchej nawierzchni. Decydującym czynnikiem dla francuskiego producenta samochodów przy wyborze ogumienia były w szczególności zrównoważone właściwości opon Hankook, które harmonijnie łączą przyjemność prowadzenia, bezpieczeństwo i ekologię.
"Cieszymy się na dalszą owocną współpracę z drugim co do wielkości producentem samochodów w Europie, wzbogaconą obecnie o markę Citroën" – komentuje Tony Lee, wiceprezes firmy Hankook Tire odpowiedzialny za marketing i sprzedaż w Europie. "Od momentu, gdy zostaliśmy dostawcą wyposażenia fabrycznego dla siostrzanych marek Opel/Vauxhall i marki Peugeot, dostrzegamy duży potencjał dla dalszej intensywnej współpracy szczególnie na bardzo ważnym dla nas rynku europejskim".
Źródło: Hankook