Wymiana opon na letnie z apewnia bezpieczną jazdę i optymalne osiągi w dodatnich temperaturach, na suchych i mokrych nawierzchniach. Na co zwracać uwagę, by właściwie wybrać ogumienie i cieszyć się komfortem podróżowania wiosną i latem?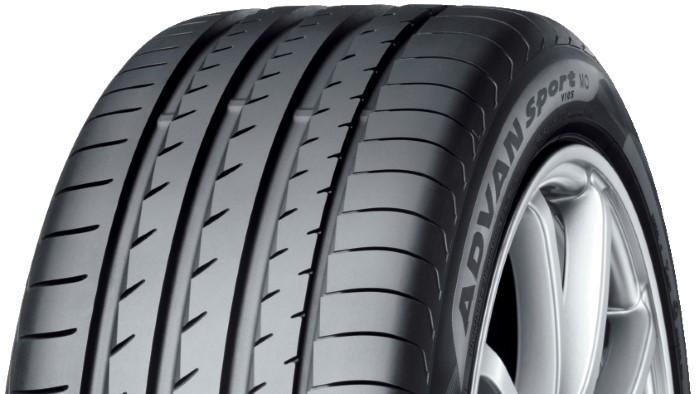 Zdaniem producentów sygnałem do zmiany opon jest temperatura powietrza. Jeżeli przez okres 1-2 tygodni utrzymuje się ona powyżej 7 st. C w ciągu dnia, a w nocy powyżej 4 st. C – to znak, że czas udać się do serwisu. Jazda na oponach zimowych, gdy temperatura powietrza jest wysoka, a asfaltowa nawierzchnia drogi rozgrzana, jest niebezpieczna i nieopłacalna.
– Opony to element tak samo ważny jak sprawne hamulce, zawieszenie czy oświetlenie naszego samochodu. Odpowiadają za utrzymywanie przez pojazd kontaktu z nawierzchnią, zapewniają prawidłowe działanie systemów kontroli trakcji czy ABS– mówi Artur Posłuszny z ITR CEE, firmy dystrybuującej opony YOKOHAMA.
Dopasowane do wyższych temperatur
Podział opon na zimowe i letnie ma zapewnić komfort i bezpieczeństwo jazdy w różnych warunkach atmosferycznych. Stosowany w letnich oponach inny skład mieszanki gumowej z większą ilością kauczuku sprawia, że ogumienie jest twardsze i bardziej odporne na zużycie latem. Wzór bieżnika opony letniej charakteryzuje mniejsza liczba rowków i nacięć, co zapewnia oponie większą powierzchnię styku z suchą nawierzchnią i lepsze hamowanie. Dodatkowo opony pozbawione licznych lamelek są cichsze i zapewniają bardziej komfortową jazdę. Specjalnie zaprojektowane kanały odprowadzają wodę i pozwalają zachować kontrolę nad pojazdem na mokrej nawierzchni. Letnie ogumienie zapewnia też niższe opory toczenia, zmniejszając zużycie paliwa w trakcie jazdy.
Istotne parametry przy doborze letnich opon
Dobrze dobrane opony to ich odpowiedni rozmiar, ale także właściwe indeksy prędkości i ładowności – wytyczne dla danego modelu auta znajdują się w książce pojazdu. Najważniejsze parametry opony, takie jak efektywność paliwowa, hamowanie na mokrej nawierzchni, poziom hałasu podawane są przez producentów ogumieniach na etykietach.
- Przed wyborem konkretnego modelu, warto się zastanowić, które z nich są dla nas najważniejsze. Dobra przyczepność na mokrej nawierzchni oznacza krótszą drogę hamowania, ale nie do końca idzie w parze z niskimi oporami toczenia. Te zaś przekładają się na mniejsze zużycie paliwa– mówi Artur Posłuszny. Aby wybrać właściwie należy określić najważniejsze cechy użytkowania, takie jak styl jazdy – sportowy lub spokojny, czy warunki użytkowania – drogi miejskie, autostrady czy bezdroża. Zdaniem ekspertów w mieście najlepiej sprawdzą się opony paliwooszczędne. Użytkownicy autostradpowinniwybrać oponę o wysokich parametrach bezpieczeństwa i niskim poziomie hałasu.
Innowacje w cenie
Bogata oferta producentów i dystrybutorów ogumienia na polskim rynku umożliwia wybór opon różnych półek cenowych, o zróżnicowanych osiągach czy trwałości. Warto obserwować pojawiające się nowości. Światowe koncerny prześcigają się w technologiach i ulepszaniu parametrów, zapewniających jak najlepsze parametry. Przykładem innowacyjnych rozwiązań są stosowane przez japońskiego producenta YOKOHAMA technologie stworzone na potrzeby opon projektowanych do udziału w WTCC (Wyścigowe Mistrzostwa Świata Samochodów Turystycznych).
– Dzięki tym rozwiązaniom, wykorzystanym w produkcji opony osobowej ADVAN Sport V105, model wyróżnia wysoka sztywność, co pozwala zwiększyć dopuszczalną prędkość bezpiecznego pokonywania zakrętów. Maksymalizując siłę docisku i precyzję kierowania, opona zapewnialepszą sterowalność i wyczucie samochodu w warunkach szybkiej jazdy– dodaje Artur Posłuszny.
Eksploatacja opon letnich – jak o nie zadbać?
Aby w pełni cieszyć bezpieczną i komfortową jazdą warto zwrócić uwagę na drobne, ale istotne elementy montażu i zadbać o właściwą eksploatację. W przypadku opon kierunkowych, prawidłowy kierunek toczeniawskazany jest strzałką wytłoczoną na boku opony i oznaczeniem. Opona zamontowana odwrotnie nie zapewni właściwej przyczepności, szybciej się zużyje i będzie głośniejsza. Dla maksymalnego komfortu istotne jest także w łaściwe wyważenie kół, dzięki któremupojazd spali mniej paliwa, a opona równomiernie się zużyje.
- Obowiązkowym elementem jest właściwe ciśnienie powietrza w oponach, umożliwiające utrzymanie odpowiedniego kontaktu z nawierzchnią, a w efekcie dłuższy przebieg. Ciśnienie niższe o 30% od zalecanego skróci przebieg opony do 60% – podkreśla Posłuszny. Podczas wymiany opon warto sprawdzić stan amortyzatorów, odpowiedzialnych za stabilność i kontakt z nawierzchnią.
Źródło: Yokohama