Warszawskie restauracje Atelier Amaro i Senses zachowały Gwiazdki Michelin. Właśnie ukazał się Czerwony Przewodnik Michelin "Main Cities of Europe 2017". Warszawska restauracja "Kieliszki na Próżnej" zyskała wyróżnienie Bib Gourmant, przyznawane za korzystny stosunek jakości potraw do ich ceny.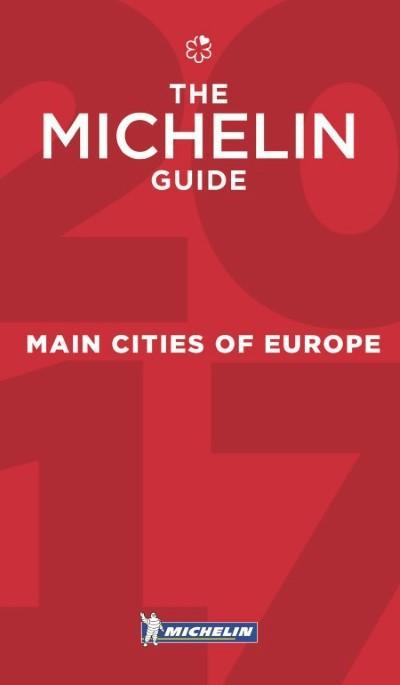 Gwiazdka Michelin, która niezmiennie od wielu lat jest uznawana za najwyższe wyróżnienie sztuki kulinarnej, stanowi marzenie szefów kuchni i właścicieli restauracji. Uwzględnienie lokalu w przewodniku to decyzja inspektorów Michelin. Dla restauratorów z całego świata już samo znalezienie się w Czerwonym Kulinarnym Przewodniku jest sukcesem.
W tym roku inspektorzy Michelin ocenili restauracje w 44 miastach z 20 krajów europejskich. 3 Gwiazdki Michelin ma obecnie 20 europejskich restauracji, 91 lokali ma 2 Gwiazdki, a 386 restauracji 1 Gwiazdkę. W tym roku inspektorzy przyznali europejskim restauracjom 51 nowych gwiazdek.
W przewodniku "Main Cities of Europe" restauracjom przyznawane są następujące symbole:
- Gwiazdki Michelin – za walory smakowe potraw (od jednej do trzech gwiazdek),
- Sztućce (Łyżka & Widelec) – za wystrój, jakość obsługi, atmosferę lokalu (od jednego do pięciu sztućców),
- Bib Gourmand – za stosunek jakości do ceny.
Czerwony Kulinarny Przewodnik Michelin ukazuje się od ponad 100 lat i jest uznawany za najważniejszy przewodnik kulinarny na świecie – stanowi numer jeden zarówno pod względem wysokości sprzedaży, jak i historii oraz reputacji.
Źródło: Michelin