Opona Geolandar A/T G015 to nowa propozycja japońskiej marki Yokohama, dedykowana pojazdom typu SUV i 4x4. Dzięki doskonałej trakcji, zwiększonej wytrzymałości i wysokim osiągom, zapewnia komfortowe prowadzenie zarówno na autostradach, jak i górskich drogach.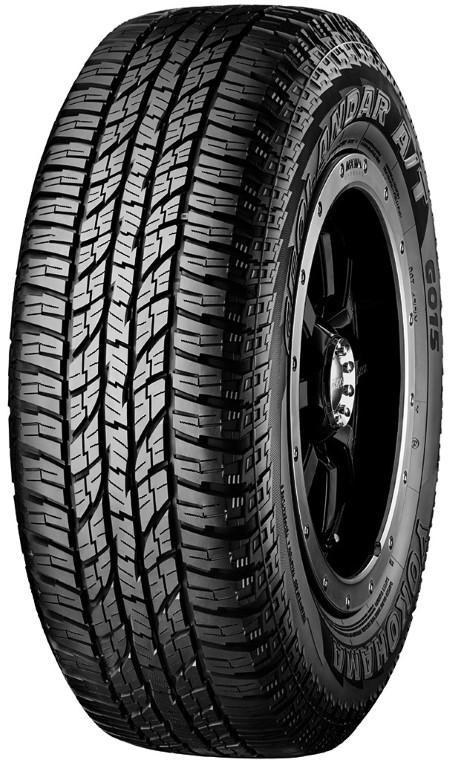 Geolandar A/T G015 to najnowszy model z serii opon, opracowanej przez Yokohama na potrzeby większych i cięższych pojazdów typu SUV, pick-up i 4x4. Wszechstronna opona typu all-terrain zapewnia wysokie osiągi w każdych warunkach drogowych. Produkt posiada oznaczenia 3PMSF oraz M+S, spełniając wszelkie wymagania dotyczące opon całorocznych.
Nowość gwarntuje doskonałą przyczepność na różnych rodzajach nawierzchni – suchej, mokrej czy ośnieżonej. Nowy wzór bieżnika z lamelami 3D i optymalnym rozłożeniem rowków obwodowych, w znacznym stopniu poprawia trakcję i zwiększa odporność ogumienia na zużycie. Oponę cechuje wysoka wytrzymałość – zastosowana w konstrukcji bieżnika pełna powłoka nylonowa, zapobiega uszkodzeniom, takim jak przecięcia czy ukruszenia. Na długą eksploatację opony wpływa też jej opytmalna szerokość, odpowiedzialna za dłuższy przebieg i wyższe osiągi podczas jazdy z dużą prędkością.
Geolandar A/T G015 została wyprodukowana z wykorzystaniem elementów innowacyjnej japońskiej technologii Yokohama BluEarth. Jednym ze składników nowej mieszanki gumowej jest olejek pomomarańczowy –innowacyjny składnik zapewnia lepszą przyczepność zwiększając elastyczność gumy i powierzchnię styku z nawierzchnią. Nawet przy dynamicznej jeździe w deszczu i śniegu, na zakrętach i trudnych drogach Geolandar A/T G015 doskonale poradzi sobie z hamowaniem. Specjalne rozwiązania zabezpieczają przed aquaplaningiem. Solidne bloki barkowe i cztery rowki wzdłużne – odpowiedzialne za dobry drenaż i odprowadzenie wody spod kół – chronią przed poślizgiem na mokrej nawierzchni.
Pięciostopniowy bieżnik redukuje poziom hałasu zewnętrznego zwiększając komfort kierowcy i pasażerów. Dodatkowym atutem jest oryginalny design bieżnika i ścian bocznych. Geolandar A/T G015 dostępna jest w rozmiarach od LT235/85R16 120R do 31X10.50R15 109S.
Źródło: Yokohama