Jak co roku większość polskich kierowców wybierze się na urlop własnym autem. Aby wakacyjna podróżc przebiegła bez niespodzianek, warto sprawdzić stan techniczny pojazdu, skontrolować wyposażenie, a szczególnie opony – mające kluczowy wpływ na bezpieczeństwo i komfort jazdy. Na co zwrócić uwagę przed wyjazdem?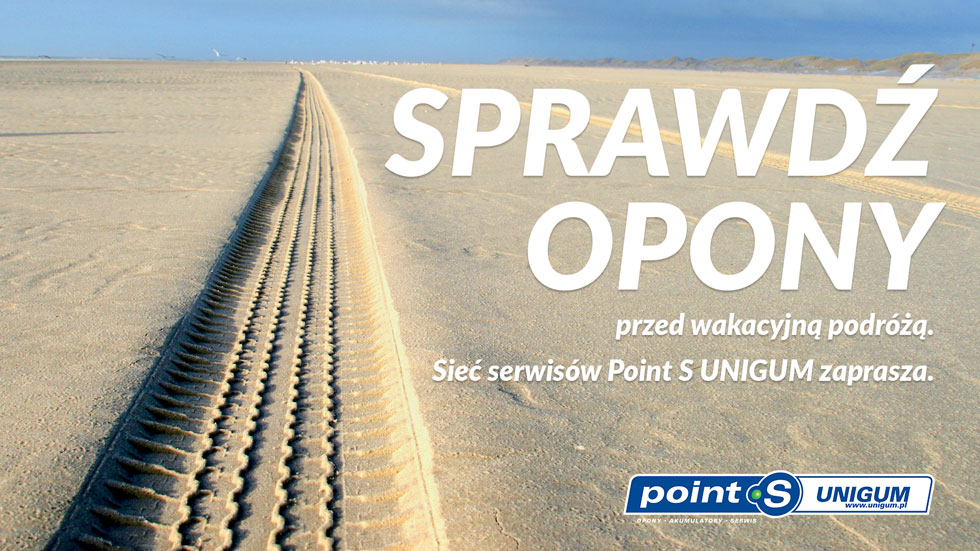 Opony odpowiedzialne są za utrzymywanie przez pojazd kontaktu z nawierzchnią, zapewniają prawidłowe działanie systemów ABS czy kontroli trakcji. Ich jakość ma więc kluczowy wpływ na bezpieczeństwo jazdy, ale także na zużycie paliwa, co nie jest bez znaczenia podczas pokonywania dalekich tras. Przed planowaną wyprawą autem dobrze odwiedzić diagnostę, przejrzeć obowiązkowe wyposażenie pojazdu, takie jak apteczka, kamizelka odblaskowa, podnośnik, zestaw kluczy czy lina holownicza. Przede wszystkim jednak sprawdzić stan ogumienia.
Stworzone do wyższych temperatur
Okres wakacyjny, gdy temperatura powietrza jest wysoka, a asfaltowa nawierzchnia drogi rozgrzana, to najwyższy czas by mieć na kołach opony letnie (wielu kierowców często zapomina wymienić je po zimie). Jazda na zimówkach latem jest niebezpieczna i nieopłacalna. Zimowe opony wykonywane są z innego rodzaju mieszanki, która pod wpływem ciepła mocno się rozgrzewa, co w wyższych temaperaturach skutkuje szybkim i nierównomiernym zużyciem. – W produkcji opon letnich marki stosują dedykowane rozwiązania, jak aerodynammiczna konstrukcja czy rzeźba bieżnika, które przekładają się komfort jazdy, ale także na ilość zużywanego paliwa – istotną przy długich wakacyjnych trasach– mówi Artur Posłuszny, z ITR CEE, firmy będącej dystrybutorem opon. – Przykładem jest opona letnia YOKOHAMA BluEarth-A AE-50, w której japońscy inżynierowie wykorzystali innowacyjną mieszankę gumy, zmniejszającą opory toczenia o 20% w porównaniu z tradycyjną mieszanką.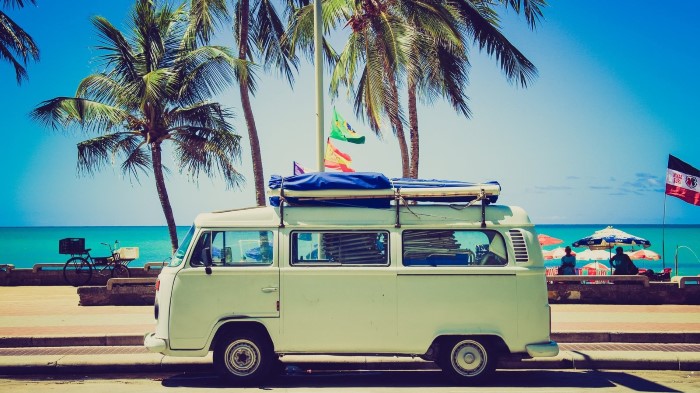 Sprawdź indeksy
Bezpieczeństwo na drodze zapewnia odpowiednio dobrany rozmiar opony i właściwe indeksy prędkości i ładowności. – Pierwszy z nich określa maksymalną prędkość, którą wolno nam osiągnąć podróżując, drugi zaś – maksymalne dopuszczalne obciążenie samochodu. Ma to szczególne znaczenie, gdy na wakacje zabieramy rowery, dodatkowy bagażnik na dachu czy ciężkie bagaże– wyjaśnia Artur Posłuszny.
Stan techniczny bieżnika
Nie da się uniknąć zużycia opon, dlatego by czuć się bezpiecznym należy sprawdzić ich aktualny stan techniczny, ocenić poziom zużycia i ewentualne uszkodzenia. Zgodnie z polskimi przepisami wymiana opon jest absolutnie konieczna, jeśli głębokość bieżnika jest mniejsza niż 1,6 mm. Jednak zdaniem ekspertów znajdujące się w letniej oponie rowki nie powinny być płytsze niż 3 mm. W przypadku jazdy w po mokrej drodze, zbyt płytki bieżnik nie gwarantuje skutecznego odprowadzenia wody spod kół. Efektem może być aquaplaning, czyli utrata kontaktu pojazdu z nawierzchnią i niebezpieczny poślizg. Ogumienie należy obejrzeć także pod kątem ewentualnych kamieni zalegających w rowkach czy uszkodzeń, takich jak wybrzuszenia, pęcherze czy rysy. Poprzeczne pęknięcia na bokach opony - to znak, że oponę należy niezwłocznie wymienić.
Sprawdź ciśnienie i oszczędzaj paliwo
Przed wyruszeniem w trasę trzeba również sprawdzić ciśnienie w oponach. Najlepiej robić to rano lub po półgodzinnym postoju. Poziom powietrza w oponie ma bezpośredni wpływ na bezpieczeństwo jazdy i zużycie paliwa. Nadmierne ciśnienie w oponie zwiększa jej podatność na uszkodzenie, a dodatkowo powoduje szybsze zużycie elementów zawieszenia pojazdu. Zbyt niskie ciśnienie zwiększa opory toczenia, wymagając większej mocy silnika do poruszania samochodu, i generuje większe zużycia paliwa. Obniżenie ciśnienia o 1 bar uważane jest za bardzo niebezpieczne – powoduje zakłócenie stabilności prowadzenia samochodu i wydłuża drogę hamowania. Oznacza też wzrost oporów toczenia o jedną trzecią, a zatem o kilka procent większe zużycia paliwa. Czynnikiem mogącym świadczyć o niskim ciśnieniu w oponach są lekkie drgania kierownicy. Jeśli się pojawią, poziom ciśnienia należy bezwzględnie sprawdzić korzystając z kompresora na stacjach benzynowych. Właściwa dla danego auta wartość ciśnienia podana jest w książce pojazdu.
Sprawdź opony przed wakacyjną podróżą. Sieć serwisów Point S UNIGUM zaprasza.
Źródło: Yokohama