Przy zapowiadanych zmiennych warunkach pogodowych i wymagających szutrowych nawierzchniach właściwy dobór opon będzie miał znaczny wpływ na wyniki polskiej rundy cyklu FIA WRC – ORLEN 74. Rajdu Polski. Rywalizacja rozpoczyna się w Mikołajkach dziś (czwartek 29 czerwca) i potrwa do 2 lipca. Na starcie stanie 49 załóg. Zespoły WRC w czasie rajdu mogą wykorzystać maksymalnie 28 opon, natomiast limit dla zawodników WRC2 to 26 opon. Kierowcy będą rywalizować na ogumieniu wykonanym z miękkiej lub twardej mieszanki. W sumie Michelin dostarcza zawodnikom partnerskich załóg 1422 opony.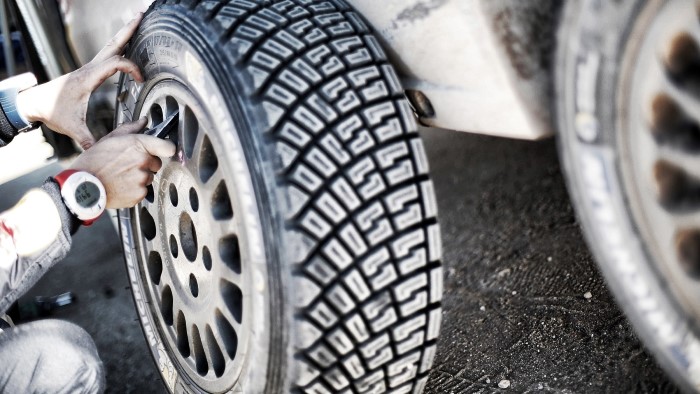 Samochody startujące w WRC na oponach Michelin zostaną wyposażone w wykonane z miękkiej mieszanki MICHELIN LTX Force S5przeznaczone na grząski lub mokry szuter przy temperaturze 15°C, które są najbardziej rekomendowane przez producenta. Opony te miały swój debiut w marcu tego roku podczas Rajdu Meksyku i od tego momentu zyskały opinię wyjątkowo wszechstronnych. Niemniej w przypadku zmiany warunków kierowcy będą mogli również zmienić opony na twardsze MICHELIN LTX Force H4.Przeznaczone są one na agresywne nawierzchnie i twardy szuter przy temperaturze 15°C.
Z kolei samochody startujące w WRC2 pojadą na MICHELIN Latitude Cross S80wykonanych z miękkiej mieszanki, a jako alternatywę będę mogli wykorzystać twardsze Latitude Cross H90.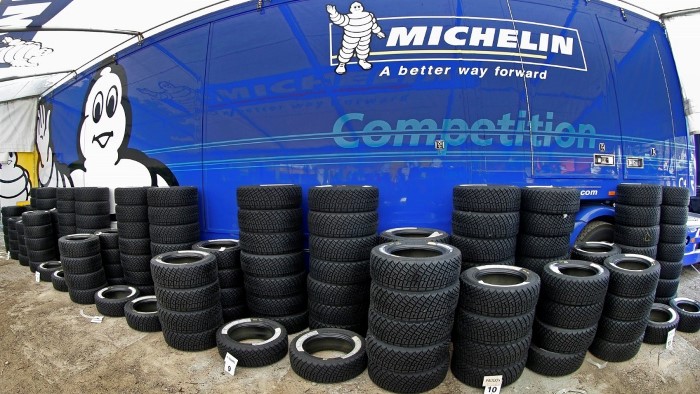 "Oprócz kilku kamienistych odcinków trasa ORLEN 74. Rajd Polski należy do najbardziej miękkich w całym cyklu WRC. Jeżeli kierowców nie zaskoczą opady, to piaszczyste drogi po raz kolejny odegrają dużą rolę w przypadku załóg, które jako pierwsze pojawią się na trasie. Chociaż mogą one stracić około pół minuty, to jest to różnica łatwa do nadrobienia w kolejne dni"– zauważa Jacques Morelli, manager programu FIA WRC w Michelin. "Jeśli natomiast spadnie deszcz, co w tym roku jest prawdopodobne, pierwszy zespół na trasie zyska od 0,1 do 0,3 sekundy na każdym kilometrze, ponieważ przyczepność będzie się pogarszać po każdym wyjeżdżającym samochodzie, a dodatkowo zaczną się tworzyć koleiny"– dodaje Jacques Morelli.
Twarde MICHELIN LTX Force H4 lub miękkie MICHELIN LTX S5
Opony MICHELIN LTX Force H4 wykonane z twardej mieszanki oraz MICHELIN LTX Force S5 wykonane z miękkiejzostały zaprojektowane, aby dawać kierowcom przewagę w jak najbardziej zróżnicowanych warunkach spotykanych na szutrowych trasach cyklu WRC. Specyfikacja opon została uzgodniona z FIA przed startem sezonu. Ze względu na spotykane przez cały rok duże różnice temperatur, rodzaje nawierzchni oraz zmienną pogodę na trasach wszystkich wyścigów MICHELIN LTX Force H4 oraz S5 muszą być wyjątkowo wszechstronne. Opony charakteryzują się odpornością na uszkodzenia oraz utrzymywaniem osiągów nawet na najdłuższych odcinkach w rajdach, które rozgrywane są zarówno w słońcu i wysokich temperaturach, jak Rajd Australii, oraz na błotnistych trasach, jak Rajd Walii.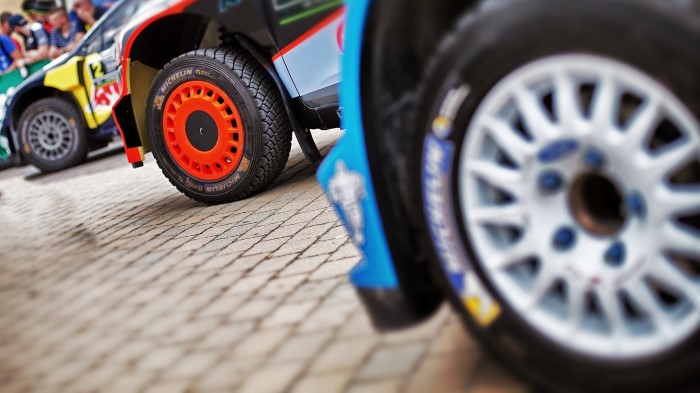 Podczas projektowania ogumienia inżynierowie Michelin czerpią z doświadczeń oraz wieloletniej i owocnej współpracy z FIA World Rally Championship, a także działają zgodnie z polityką firmy, która obszar sportów motorowych traktuje jako najlepsze miejsce do testowania nowych technologii.
Rajdy, gdzie rekomendowane są opony H4:Meksyk, Portugalia, Włochy, Australia, Hiszpania
Rajdy, gdzie rekomendowane są opony S4:Argentyna, Polska, Finlandia, Walia
MICHELIN LTX Force S5/H4 (zespoły WRC)
- 700 opon dostarczonych przez Michelin na potrzeby Rajdu Polski
- 28 opon do wykorzystania przez każdego kierowcę (spośród dostępnych 28 opon wykonanych z miękkiej mieszanki i 16 – z twardej)
MICHELIN LATITUDE Cross H90/S80 (zespoły WRC2)
- 722 opony dostarczone przez Michelin na potrzeby Rajdu Polski
- 26 opon do wykorzystania przez każdego kierowcę (spośród dostępnych 26 opon wykonanych z miękkiej mieszanki i 16 – z twardej)
Mistrzostwa Polski po raz kolejny odbędą się w Mikołajkach, których okolice obfitują w liczne trasy charakteryzujące się jednocześnie dużą szybkością oraz piaszczystą nawierzchnią. Średnia prędkość osiągana przez kierowców na tych drogach to najczęściej 125 km/h, przy czym największe dochodzą do nawet 200km/h.
Trasa tegorocznego ORLEN 74. Rajd Polski liczy w sumie 1 422,63 km i została podzielona na 23 odcinki specjalne. Krajobraz wyścigu oraz rodzaj tras są zbliżone do tych spotykanych na Rajdzie Finlandii, który jest następnym przystankiem w kalendarzu zmagań WRC.
Aktualnie w klasyfikacji kierowców przewodzi Sébastien Ogier (VW/ Michelin) z dorobkiem 141 punktów, zaś 18 "oczek" za nim znajduje się Thierry Neuville (Hyundai/ Michelin). Na trzecim miejscu plasuje się Estończyk Ott Tänak (Ford/ Michelin).
Źródło: Michelin