Continental, wiodący dostawca rozwiązań dla branży motoryzacyjnej, od wielu lat projektuje oraz wdraża technologie i rozwiązania, które przyczyniają się do poprawy bezpieczeństwa na drogach. Swoją strategię działania w tym obszarze zawarł w Wizji Zero, która zakłada całkowite wyeliminowanie wypadków drogowych.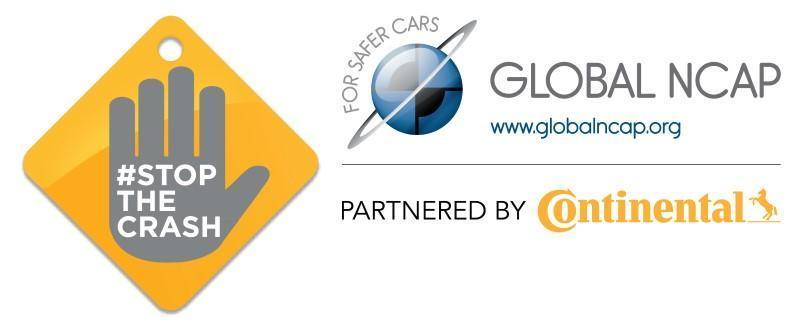 Każdego roku na drogach całego świata ginie ponad 1,25 miliona osób. W 2016 roku na drogach Unii Europejskiej życie straciło aż 25,5 tysięcy osób. Dlatego Continental od wielu lat pracuje nad rozwiązaniami, które służą wyeliminowaniu ofiar śmiertelnych w wypadkach komunikacyjnych i zminimalizowaniu liczby poszkodowanych.
Wizja Zero wspierana przez innowacje Continental
Continental, realizując Wizję Zero, koncentruje swoje działania na czterech filarach: edukacji kierowców, rozwiązaniach poprawiających jakość infrastruktury drogowej, a przede wszystkim na tworzeniu zaawansowanych technologicznie opon i systemów bezpieczeństwa.
,, Wizja Zero jest czymś więcej, niż tylko obietnicą. To idea, która zakłada rozwijanie i wdrażanie nowych technologii ratujących życie. Bo świat bez wypadków jest możliwy – mamy świadomość, że to zadanie ambitne, ale przy wykorzystaniu nowoczesnych technologii w motoryzacji jak najbardziej możliwe" – powiedział Dariusz Wójcik, Dyrektor Generalny Continental Opony Polska.
Od hamulców do opony
Jako jedyny dostawca dla branży motoryzacyjnej, Continental posiada unikalną wiedzę oraz kompetencje, które pozwalają zaprojektować i wdrożyć kompleksowe rozwiązania mające realny wpływ na poprawę bezpieczeństwa na drogach. Połączenie doświadczeń w produkcji opon i systemów bezpieczeństwa, pozwala dostarczać rozwiązania, które ułatwiają kierowcom prowadzenie samochodu i wykonywanie manewrów.
Przewaga dzięki technologii
O przewadze technologicznej Continental świadczą również rekordowe nakłady na badania i rozwój. W ciągu ostatnich pięciu lat koncern zainwestował ponad 3 mld euro w zwiększanie produktywności zakładów na całym świecie oraz tworzenie nowych placówek naukowych. Inżynierowie Continental rozwijają technologie w zakresie czujników czy intuicyjnych interfejsów komunikacji człowieka z maszyną. Firma prowadzi również prace nad technologią zautomatyzowanych manewrów parkingowych, zaawansowanymi systemami wspomagania kierowcy czy zintegrowanymi czynnymi i biernymi systemami bezpieczeństwa.
"Stop wypadkom" z Global NCAP
W 2015 roku Continental został partnerem globalnej kampanii informacyjnej "Stop wypadkom" prowadzonej przez Global NCAP. W ramach projektu wspólnie z partnerami, popularyzuje systemy i technologie wpierające bezpieczeństwo na drodze, by podkreślić jak ważne jest ich stosowanie w masowej produkcji samochodów, szczególnie w segmencie aut kompaktowych i miejskich.
Wizja Zero po polsku
Continental Opony Polska od lat za priorytet swojej działalności uznaje poprawę bezpieczeństwa na drogach, dlatego wspiera lokalne inicjatywy mające na celu jego poprawę. Na początku tego roku polski odział koncernu został partnerem Stowarzyszenia Partnerstwo dla Bezpieczeństwa Drogowego, by zaangażować się w projekty edukacyjne skierowane do obecnych i przyszłych kierowców.
Źródło: Continental