Fabryka Bridgestone w Poznaniu znalazła się pośród trzech zakładów produkcyjnych firmy, które zostały uhonorowane przyznawaną przez General Motors (GM) prestiżową nagrodą Supplier Quality Excellence Award 2015. Obok Poznania otrzymały ją fabryki w Bethune we Francji oraz w Burgos w Hiszpanii.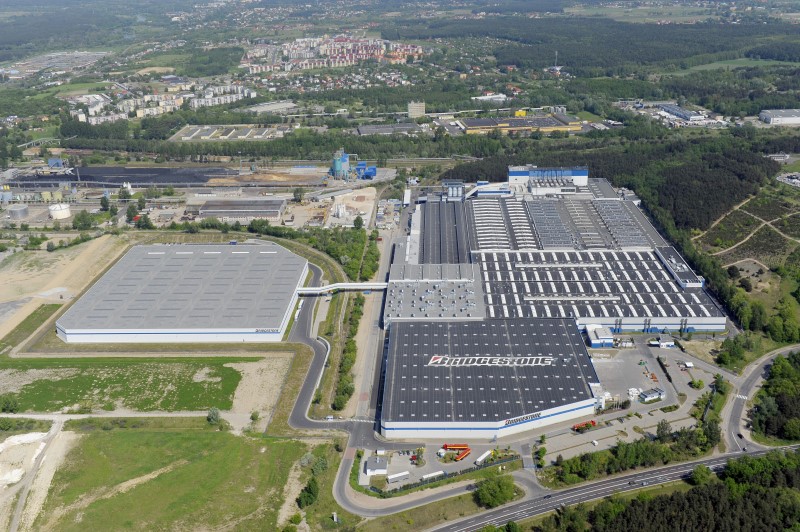 Bridgestone Poznań jest największą i jedną z najnowocześniejszych fabryk koncernu w Europie. "60% wszystkich produkowanych w Poznaniu opon trafia na pierwszy montaż, czyli bezpośrednio do producentów samochodów. General Motors jest jednym z naszych długoletnich odbiorców. Nagroda Supplier Quality Excellence Award od GM jest więc dla nas szczególnie ważna, gdyż stanowi potwierdzenie niezmiennej, wysokiej jakości naszych opon. Dowodem na to są również kolejne zlecenia od naszych obecnych klientów i nowe zamówienia od producentów z segmentu prestige: Maserati, Aston Martin i Ferrari" – mówi Marcin Przewoźny, Quality Manager w Bridgestone Poznań.
Supplier Quality Excellence Award to nagroda o zasięgu globalnym, która jest przyznawana co roku dostawcom komponentów dla samochodów GM. Producenci, którzy z grupy ponad 1000 dostawców trafiają do grona nominowanych, spełniają szereg różnorodnych kryteriów określonych przez General Motors. Dotyczą one m.in. jakości produktów, terminowości czy kompletności dostaw, a także wymogów dla certyfikowanych przez GM systemów zarządzania jakością.
Zakłady w Burgos i w Bethune otrzymały nagrodę po raz pierwszy. Z kolei fabryka w Poznaniu została wyróżniona przez GM po raz drugi w historii. We wcześniejszych latach otrzymywała ona także nagrody od innych samochodowych producentów takich, jak Ford czy Volvo. Produkcja w poznańskiej fabryce odbywa się zgodnie z certyfikatami zapewnienia jakości (zgodnymi z normą ISO/TS 16949), systemem ochrony środowiska (zgodnym z normą 14001), a także systemem bezpieczeństwa i higieny pracy (zgodnym z normą 18001). Zakład przygotowuje się również do certyfikacji na zgodność z normą dotyczącą zarządzaniem energią ISO 50001.
Bridgestone jest jednym z największych inwestorów zagranicznych w Polsce. W Poznaniu firma jest obecna od 18 lat. Na powierzchni 26,6 ha produkowane są tutaj wysokiej jakości opony do samochodów osobowych. Poznańska fabryka była rozbudowywana kilkakrotnie. Ostatnia inwestycja (o wartości 429 mln zł) zakończyła się w 2014 roku. Dzienna produkcja sięga ok. 30 tys. sztuk opon. W lutym br. fabrykę opuściła stumilionowa opona – Bridgestone Potenza S001.
Oprócz zakładu produkcyjnego w Poznaniu Bridgestone posiada również fabryki w Stargardzie (produkcja opon do samochodów ciężarowych, autobusów i bieżników), Wolsztynie oraz Żarowie (produkcja wyrobów gumowych), a także spółkę sprzedażową Bridgestone Sales Polska oraz centrum usług wspólnych Bridgestone European Business Services.
Źródło: Bridgestone