Continental zwiększa produkcję opon rolniczych w zakładach w portugalskim mieście Lousado. Dzięki temu, powstanie tam w najbliższych latach 125 miejsc pracy. Nowe opony Continental dla maszyn rolniczych mają trafić do sprzedaży w 2017 roku.
Inwestycja 49,9 mln EUR w produkcję opon do pojazdów rolniczych ma na celu poprawę wydajności fabryki w portugalskim Lousado. Wzrost produkcji opon do pojazdów rolniczych opatrzonych znakiem Continental poskutkuje również utworzeniem 125 nowych miejsc pracy. Zamierzeniem Continental jest zwiększenie w przyszłości poziomu inwestycji w produkcję opon do pojazdów rolniczych. Będzie to jednak uzależnione od reakcji rynku oraz wzrostu sprzedaży.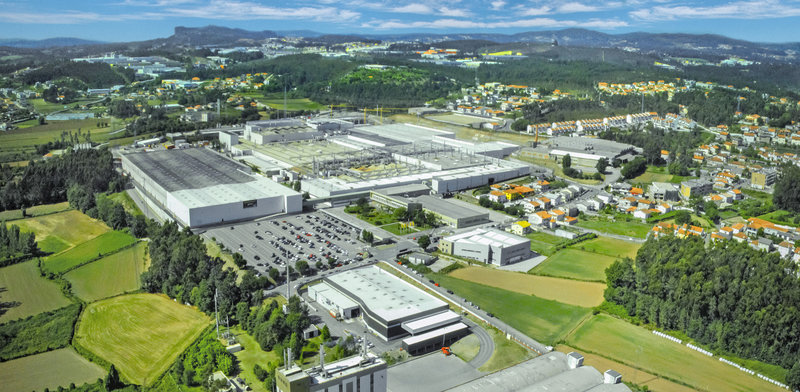 Continental ponownie rozpoczął działania na rynku ogumienia dla pojazdów rolniczych oferując wysokiej jakości produkty pod własną marką. Lousado to doskonale działająca fabryka, w której pracuje bardzo doświadczony zespół. Zakład jest zaawansowany technologicznie i produkuje nowoczesne opony radialne do pojazdów i maszyn rolniczych– powiedział Nikolai Setzer, członek zarządu Continental, odpowiedzialny za Dział Opon.
Continental zamierza wprowadzić na rynek kompleksową ofertę ogumienia do traktorów oraz kombajnów, współpracując przy tym z największymi, liczącymi się na rynku producentami tego typu pojazdów. Oferta będzie obejmować zarówno opony radialne, jak i diagonalne w 150 rozmiarach.
Sposób pracy zawodowych rolników zmienił się ogromnie na przestrzeni ostatnich lat. Ze względu na wzrost liczby ludności i coraz większe zapotrzebowanie na produkty rolnicze, zwiększa się także liczba gospodarstw prowadzących działalność na dużą skalę, a tym samym rośnie popyt na ogumienie pojazdów rolniczych– dodał Thorsten Bublitz, menedżer ds. opon do pojazdów rolniczych w Continental.
Wprowadzenie na rynek opon do pojazdów rolniczych oferowanych pod marką Continental zaplanowane jest na 2017 rok. Proces ten zbiegnie się z upływem terminu obowiązywania umowy licencyjnej na wykorzystywanie znaku towarowego, zawartej pomiędzy Continental a Mitas w 2004 roku. Przejęcie czeskiego producenta opon spowodowało, że Continental odzyskał prawa do marki wcześniej, niż w uzgodnionym umownie terminie przypadającym na 2019 rok. Dzięki temu, może wprowadzić na rynek gamę opon do pojazdów rolniczych pod własną, renomowaną marką.
Continental wytwarza obecnie przeznaczone dla sektora rolniczego opony diagonalne >w południowoafrykańskich zakładach Port Elizabeth oraz w malezyjskiej miejscowości Petaling Jaya. W portugalskim Lousado, dzięki inwestycji w wysokości 2,5 mln, obok zakładu produkcyjnego ma powstać nowe Centrum Badawczo-Rozwojowe. Ośrodek ten będzie blisko współpracować z Centralnym Działem Badań i Rozwoju w Hanowerze w Niemczech.
Firma Continental dostarcza również komponenty i systemy przeznaczone do maszyn oraz rolniczych rozwiązań infrastrukturalnych. Portfolio produktowe obejmuje kompleksowe rozwiązania z zakresu oprzyrządowania, kamer i czujników, technologie stosowane w produkcji gumowych gąsienic i taśm przenośników oraz systemy oczyszczania spalin. Dzięki oferowaniu tak szerokiej gamy rozwiązań pochodzących z jednego źródła, Continental może zapewnić klientom z branży rolniczej wszechstronną obsługę, umożliwiając im zwiększenie poziomu wydajności, działanie w sposób bardziej przyjazny dla środowiska, a także oszczędzanie zasobów.
Inwestycje związane z produkcją opon radialnych przeznaczonych do pojazdów rolniczych w zakładach w Lousado są częścią strategii Vision 2025, który został wdrożony w 2011 roku i stanowi dla Działu Opon koncernu Continental podstawę planowania strategicznego, umożliwiając systematyczny postęp technologiczny. Do pozostałych projektów inwestycyjnych firmy należą: AIBA – Automatyczny Wewnętrzny System Badania Opon (2012), zajmujące się bieżnikowaniem opon do pojazdów ciężarowych oraz recyklingiem gumy zakłady ContiLifeCycle w Hanover-Stöcken (2013) oraz Centrum Zaawansowanych Technologii w Korbach (2014).
Źródło: Continental