Firma Michelin zaprezentuje swoje opony podczas rozpoczynającego się w czwartek 30 czerwca 2016 r. na torze w Poznaniu Gran Turismo Polonia – zlotu najbardziej luksusowych i najszybszych aut z całej Europy.
Na stoisku Michelin będzie można zobaczyć najnowszą innowacyjną oponę Michelin Pilot Sport 4, sportowe opony Michelin Pilot Sport Cup 2 oraz jedyny w Polsce egzemplarz BMW M235i Racing Macieja Dreszera wyposażony w sportowe opony typu slick. Odwiedzający Gran Turismo będą mogli podziwiać około 200 samochodów. Wśród nich znajdzie się 49 modeli Porsche, 34 modele Ferrari i 12 modeli Lamborghini, a także najnowsze modele Audi, Bentleya, Jaguara, Morgan Maserati i Mercedesa W-AMG. Gran Turismo Polonia to spotkanie właścicieli sportowych luksusowych aut, a dla wszystkich miłośników motoryzacji okazja, by przetestować najdroższe samochody świata na torze w Poznaniu. W związku z tym na imprezie nie mogło zabraknąć firmy Michelin, która w swoje ofercie posiada zarówno zaawansowane opony sportowe, jak i innowacyjne opony do najszybszych modeli samochodów, które dzięki swoim osiągom gwarantują dynamiczną jazdę. Spotkaniu będzie też towarzyszyć hala ekspozycyjna Gran Turismo Expo, gdzie pod jednym dachem zaprezentowane zostaną najbardziej widowiskowe samochody.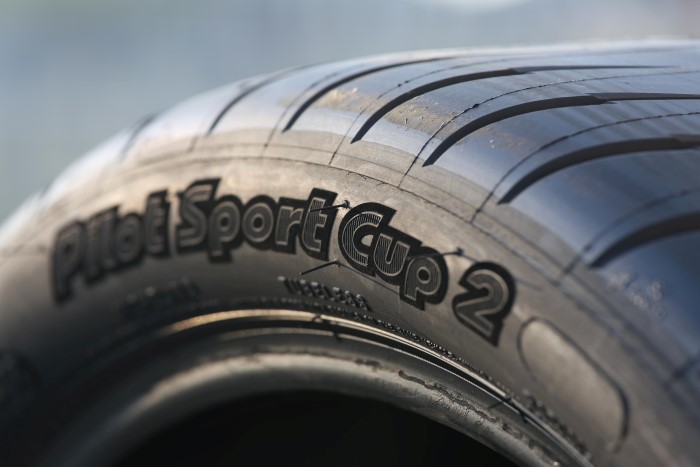 Większość luksusowych aut obecnych w Poznaniu będzie wyposażona w sportowe opony Michelin Pilot Sport Cup 2, w których zastosowano szereg nowatorskich technologii:
Track Longevity – ponad 50% więcej okrążeń z większą prędkością
Technologia dzięki której opona wytrzymuje dłużej na torze podczas intensywnej eksploatacji, ponieważ zewnętrzny bark wzmocniono specjalną mieszanką charakteryzującą się wysoką odpornością na ścieranie.
Track Variable Contact Patch 3.0 – zmienna powierzchnia kontaktu
Technologia optymalizuje naciski na powierzchni kontaktu opony z podłożem, tak aby przylegało do niego jak najwięcej gumy.
Mieszanka bieżnika produkowana przy użyciu technologii Bi-CompoundGuma w zewnętrznej części wykonana jest z elastomeru zapewniającego maksymalną przyczepność w zakrętach na suchej nawierzchni, natomiast wewnętrzny obszar wykonano z optymalnie usztywnionego elastomeru zapewniającego precyzję kierowania na suchej i mokrej nawierzchni.
Michelin Velvet Technology, czyli "aksamitne" boki
Guma powstająca w tym procesie załamuje światło w taki sposób, że opona wygląda jak wykonana z aksamitu.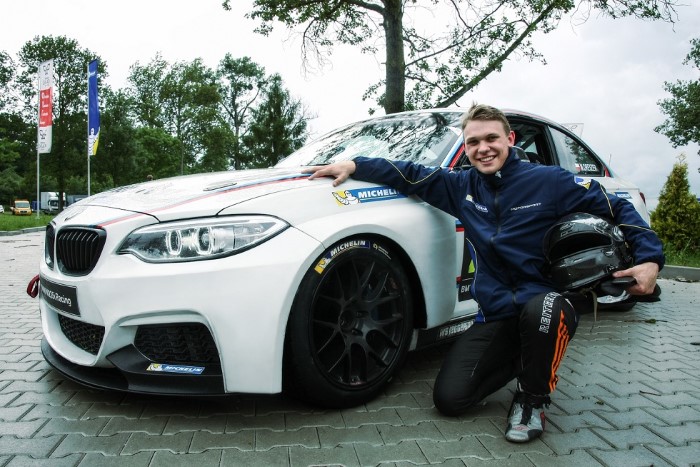 Na swoim stoisku Michelin zaprezentuje ponadto auto Macieja Dreszera BMW M235i Racing wyposażone w profesjonalne sportowe opony typu slick. Samochód został przygotowany specjalnie do serii wyścigów BMW M235i Racing Cup. Na świecie zostało wyprodukowanych zaledwie 20 sztuk tych aut, z czego tylko jeden egzemplarz znajduje się w Polsce i będzie go można zobaczyć właśnie w Poznaniu.BMW M235i Racing posiada sześciocylindrowy benzynowy silnik twin power turbo o mocy ponad 330 KM i stosunkowo niewielkiej wadze sięgającej zaledwie 1250 kg. Kierowcą tego samochodu jest utalentowany Maciej Dreszer, zdobywca tytułu wicemistrza Europy w wyścigach górskich FIA CEZ Hill Climb Trophy (grupa N+2000) w 2014 r. Swój sukces zawdzięcza m.in. oponom Michelin, których pełna gama umożliwia idealny dobór ogumienia do rodzaju asfaltu i charakterystyki każdej drogi oraz torów wyścigowych. Maciej Dreszer jest również pierwszym Polakiem ścigającym się na torze Nürburgring, a zarazem najmłodszym kierowcą wyścigowym w historii tego toru.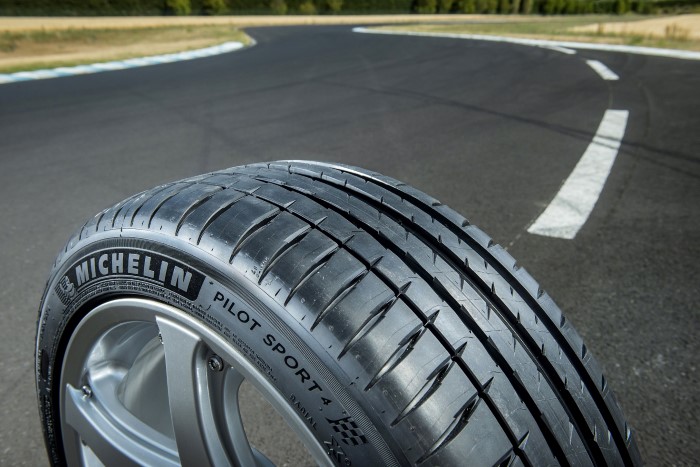 Michelin zaprezentuje też w Poznaniu swoją najnowszą innowacyjną oponę Michelin Pilot Sport 4 z ultra reakcyjnym bieżnikiem oraz innowacyjną technologią Velvet, dzięki której bok opony wyróżnia się wyjątkowym wyglądem imitującym aksamit.
Ultrareakcyjny bieżnik powstał na bazie Michelin Pilot Sport EV – opony stworzonej na Mistrzostwa Formuły E, gdzie startują całkowicie elektryczne bolidy. Bieżnik błyskawicznie reaguje na zmianę kierunku jazdy i dostosowuje się do nawierzchni. Jest to zasługa nowej technologii Michelin Dynamic Response opartej na opasaniu wykonanym z hybrydowego połączenia aramidowych i nylonowych wzmocnień tekstylnych. Wysokiej gęstości włókna pięciokrotnie bardziej odporne na naprężenia niż stal, a jednocześnie ekstremalnie lekkie, są w stanie sprostać działaniu siły odśrodkowej przy wysokich prędkościach, zapewniając utrzymanie optymalnej powierzchni styku opony z nawierzchnią.
Inną wyjątkową cechą opony Michelin Pilot Sport 4 jest jej wygląd będący zasługą nowatorskiej technologii grawerowania form o nazwie Velvet.
Źródło: Michelin