W październiku ubiegłego roku, podczas francuskich targów EquipAuto w Paryżu, korporacja Point S i grupa Mobivia ogłosiły międzynarodowe porozumienie dotyczące zakupów. Fabien Bouquet, prezes Point S Development, komentuje ten sojusz.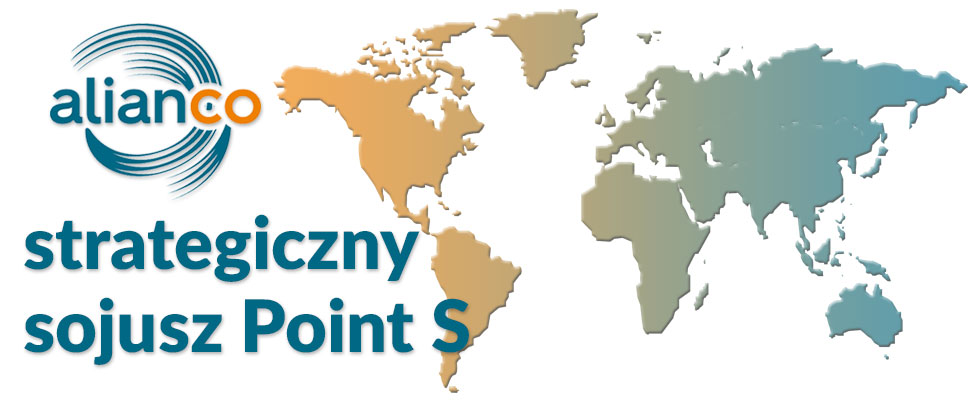 Po co ten sojusz?
Mimo że nasza grupa osiągnęła już optymalne pokrycie na rynku europejskim a także zdołała rozszerzyć swoją działalność na rynki Ameryki Północnej i Republiki Południowej Afryki, jesteśmy świadomi, że obecna międzynarodowa konsolidacja branży opon i części motoryzacyjnych oraz dystrybucji stanowi wyzwanie dla przyszłości naszej sieci. Wyzwaniem staje się możliwość samego przewidzenia pojawienia się konkurentów, co wynika z koncentracji branży.
Sprzymierzenie się z grupą Mobivia jest sposobem na utrzymanie naszej niezależności i siły nabywczej, daje ono także możliwość przewidzenia przyszłych scenariuszy rynkowych, które już stają się rzeczywistością.
Dlaczego sojusz z Mobivią?
Mobivia, podobnie jak Point S, jest niezależnym, stabilnym i zrównoważonym podmiotem. Przez 45 lat oba przedsiębiorstwa były obecne na rynku i udowodniły swoją zdolność zarządzania w długim okresie czasu.
Oba przedsiębiorstwa podzielają również tę samą kulturę biznesu, z procesem dystrybucji skoncentrowanym na handlu detalicznym oraz na aktywnej polityce ekspansji międzynarodowej.
Mobivia jest obecna w 16 krajach w Europie, Afryce Północnej i Argentynie pod różnymi nazwami handlowymi, z których głównymi są Norauto, Midas i Bythjul, witryna sklepu internetowego w Skandynawii. Skonsolidowane globalne wielkości zamówień opon obu tych przedsiębiorstw wynoszą 22 mln sztuk rocznie. Drugim z naszych najważniejszych priorytetów dla tego sojuszu jest osiągnięcie synergii w zakupach w skali globalnej.
Jaki mandat w działaniu daje Point S Development temu sojuszowi?
Point S Development (PSD) przeniósł swój mandat negocjacyjny z dostawcami na dedykowaną spółkę, Alianco, utworzoną właśnie w tym celu, w której PSD i Mobivia posiadają po 50% udziałów. Point S Development (PSD) będzie nadal odpowiadać za operacje międzynarodowe sieci Point S i nadal będzie zaangażowane w rozwój rynku i kontynuację umów wynegocjowanych z dostawcami przez Alianco.
Point S i Mobivia pozostają niezależnymi, równymi konkurentami w swoich strategiach dotyczących handlu, marketingu i rozwoju, ponieważ nowy sojusz jest ograniczony wyłącznie do sfery zakupów.
Dlaczego zawarcie sojuszu jest dobrą infromacją dla członków Point S?
Sojusz gwarantuje każdemu członkowi stabilność i wzrost siły nabywczej na każdym z rynków, tym samym wzmacnia dystrybucję poprzez optymalizację marży detalicznej. Jedną z misji Point S Development jest wyraźne wsparcie rentowności członków Point S.
Jest to również okazja dla Point S do skorzystania z doświadczeń grupy Mobivia w branży części samochodowych, celem repozycjonowania swojej marki. Wreszcie otwiera to nowe możliwości np. pozyskiwania produktów marki własnej w zakresie mechaniki.
Taki rodzaj porozumienia dotyczącego zakupów między dwoma rynkowymi graczami i jest powszechny w innych sektorach gospodarki, takich np. jak przemysł spożywczy. Jednak w naszej branży jest to pierwszy przykład takiego porozumienia. Point S ma za zadanie wprowadzać innowacje na rynku, który zmienia się szybciej niż było to jeszcze 10 lat temu, zarówno w Europie, jak i w Ameryce Północnej. Dlatego porozumienie to dodaje otuchy członkom Point S – wiedzą oni bowiem, że są częścią sieci, która jest w stanie przewidywać zmiany zachodzące na rynku a nie tylko je po prostu przetrzymywać.
Źródło: point newS nr 4, Międzynarodowy Magazyn Sieci Point S