Michelin zaprezentował nowe gamy opon, które powstały w wyniku ewolucji dotychczasowej gamy MICHELIN X WORKS. Opony MICHELIN X WORKS, MICHELIN X WORKS HD oraz MICHELIN X FORCE przeznaczone są do różnych typów użytkowania: na drogi, dojazdy do placów budowy, budowy i w kamieniołomach. Wybrane modele z nowych gam objęto bezpłatną Gwarancją na Uszkodzenia.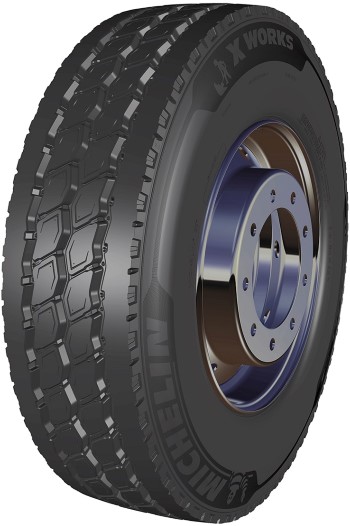 Drogi oraz dojazdy do placów budowy
Nowe opony gamy MICHELIN X WORKS są dostępne w rozmiarze 315/80 R 22.5 (na oś prowadzącą i napędową) oraz 385/65 R 22.5 (na oś wleczoną). Oznacza to, że te dwa najpopularniejsze rozmiary mogą stanowić kompletne wyposażenie całego pojazdu, który przez więcej niż 80 proc. czasu pracy jest użytkowany na drogach lub na utwardzonym podłożu.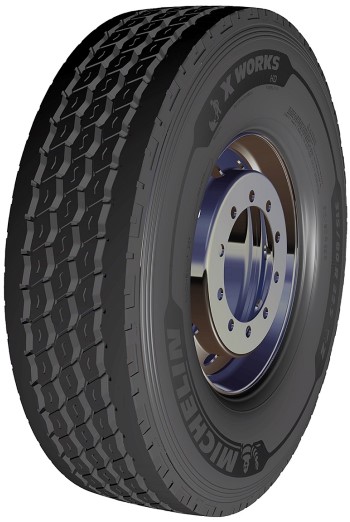 Place budowy
Opony gamy MICHELIN X WORKS HD są przeznaczone dla użytkowników, którzy 20 proc. transportu realizują na dużych placach budowy obiektów takich jak lotniska, infrastruktura drogowa, osiedla mieszkaniowe czy wielkopowierzchniowe centra handlowe. Gama jest objęta bezpłatną Gwarancją na Uszkodzenia. Opony MICHELIN X WORKS HD 315/80 R 22.5 na oś prowadzącą i napędową będą dostępne na europejskich rynkach od 1 maja 2016 r.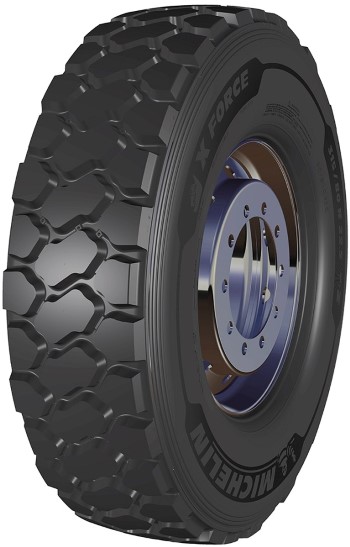 Kamieniołomy
Opony MICHELIN X FORCEzapewniają trakcję i dużą odporność na uszkodzenia w wyjątkowo ciężkich warunkach użytkowania. Opony tej gamy powstały z myślą o pojazdach poruszających się po agresywnym, nieutwardzonym podłożu, na placach budowy i w kamieniołomach. Opony te przeznaczone są dla pojazdów, które 90 proc. czasu spędzają na pracy w terenie, na niestabilnym i bardzo nierównym podłożu. Michelin wykorzystał w oponach MICHELIN X FORCE doświadczenia w konstruowaniu opon do pojazdów specjalistycznych i wojskowych. Nowe opony MICHELIN X FORCE 315/80 R 22.5 na oś prowadzącą będą dostępne w sprzedaży od 1 stycznia 2017 r. Gama jest objęta bezpłatną Gwarancją na Uszkodzenia.
MICHELIN X WORKS – redukcja kosztów
Opony MICHELIN X WORKS do zastosowania na drogach dojazdowych do placów budowy obniżają koszty prowadzenia działalności transportowej. W porównaniu do modeli poprzedniej generacji nowe opony charakteryzują się dłuższą żywotnością. MICHELIN X WORKS Z (na wszystkie pozycje) oferuje przebieg o 25 proc. większy od poprzedniczki, MICHELIN X WORKS D (oś napędowa) o 15 proc., a MICHELIN X WORKS T (oś wleczona) to zysk 10 proc. całkowitego przebiegu.
Z nową propozycją Michelin łączy się oferta bieżnikowania gwarantująca użytkownikom maksymalne wykorzystanie potencjału i wartości karkasów opon MICHELIN.
W oponach MICHELIN X WORKS Z (na wszystkie pozycje), D (oś napędowa) i T (oś wleczona) zastosowanie znalazły trzy najbardziej zaawansowane technologicznie innowacje Michelin opracowane w odpowiedzi na potrzeby użytkowników:
Carbion:Bardziej jednorodna mieszanka gumy bieżnika powstająca w specjalnym procesie łączenia składników stałych z płynnymi. Oprócz zwiększenia trwałości bieżnika mieszanka Carbion zapewnia niższy opór toczenia opony przekładający się na niższe zużycie paliwa.
Lamele w kształcie litery Z:Lamele zaprojektowane, by zwiększać przyczepność opon zimą, szczególnie na drogach zaśnieżonych. Dzięki tej technologii opony MICHELIN X WORKS D posiadają na bokach oznaczenie 3PMSF (3 szczyty górskie i płatek śniegu) potwierdzające, że spełniają one wymogi opon śniegowych.
Powercoil:Bardziej wytrzymały i lżejszy stalowy kord osnowy. Kord nowej generacji obniża wagę opon, a jednocześnie zwiększa ich wytrzymałość i zmniejsza opór toczenia.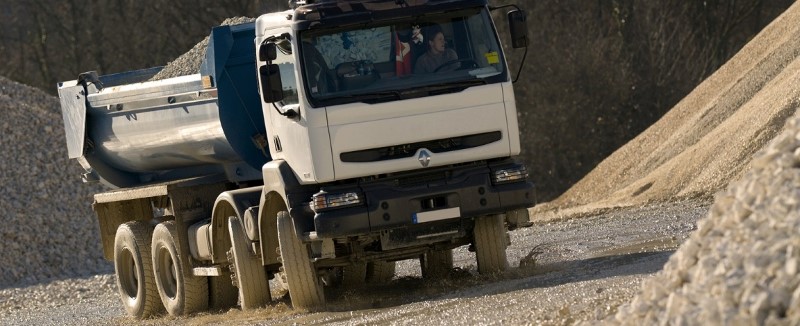 Nowe gamy – fakty i liczby:

3 obszary użytkowania nowych gam opon MICHELIN: drogi dojazdowe do placów budowy, place budowy oraz kamieniołomy.
2-3 proc.– tempo rocznego wzrostu europejskiego rynku budowlanego. Sześć krajów europejskich o największej dynamice wzrostu to: Francja, Niemcy, Włochy, Polska,Hiszpania i Wielka Brytania. Na te kraje przypada 75 proc. ogólnego wzrostu w Europie. Wiąże się on z większym zapotrzebowaniem na opony, a to z kolei oznacza, że nowe rozwiązanie MICHELIN X WORKS nabiera w tym kontekście jeszcze większego znaczenia.
50 proc. –dwa najpopularniejsze rozmiary (315/80 R 22.5 Z i D oraz 385/65 R 22.5 T i Z) stanowią 50 proc. sprzedaży na europejskim rynku opon budowlanych.
MICHELIN X WORKS HD i MICHELIN X FORCE – Gwarancja na Uszkodzenia
Bezpłatną Gwarancją na Uszkodzenia objęte są nowe opony MICHELIN X WORKS HD, MICHELIN X FORCE oraz bieżnikowane opony MICHELIN Remix. Gwarancja zabezpiecza inwestycję, jaką jest zakup oponi pozwala ograniczyć ryzyko związane z użytkowaniem w specyficznych warunkach eksploatacji (budowy, dojazdy do placów budów, często jazda po nieutwardzonych nawierzchniach). W razie przypadkowego uszkodzenia opony użytkownik otrzymuje zwrot pieniędzy w postaci noty kredytowej. Rejestracja opon i aktywacja gwarancji odbywa się on-line na portalu MyAccount na stronie www.ciezarowki.michelin.pl.
Źródło: Michelin