Eksperci Continental przewidują, że rynek opon samochodowych z segmentu UHP (Ultra High Performance) znacznie rozwinie się do 2020 roku. W odpowiedzi na rosnące zapotrzebowanie, firma wprowadza do sprzedaży nowy model opony sportowej SportContact 6. Obecnie około jedna trzecia nowych aut w Europie zjeżdża z linii produkcyjnych wyposażona w ogumienie Continental.
–Szacujemy, że europejski rynek opon o wysokich osiągach będzie rozwijał się w tempie prawie 10% rocznie. Na popularności zyskają zwłaszcza opony w rozmiarze 19–23 cali, co oznacza wzrost rynku o około 7,5 mln opon do 2020 roku. Nowa SportContact 6 doskonale wpisuje się w to zapotrzebowanie– komentuje Andrzej Mazur, Field Sales Manager, Dział Opon Osobowych Continental Opony Polska.
Prognozy ekspertów Continental wskazują, że sprzedaż opon w najpopularniejszych rozmiarach 17 i 18 cali, będzie wykazywała wzrost na poziomie około 5% rocznie, co daje około 37,3 mln opon do 2020 roku. Z kolei rynek opon o wielkości 19 cali będzie rozwijać się w tempie 8%, a 20-calowych 10% rocznie. Natomiast sprzedaż ogumienia o średnicach 21 cali i większych, będzie wzrastać o 14% każdego roku. Oznacza to, że zapotrzebowanie na opony w tym segmencie zwiększy się dwukrotnie do roku 2020!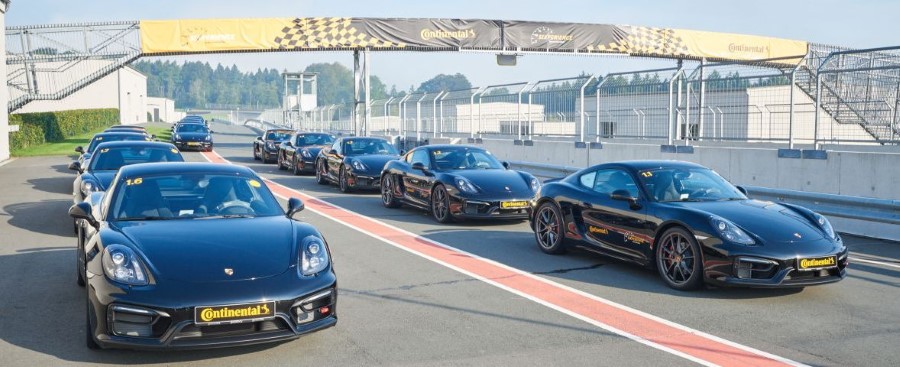 Sportowa nowość Continental
Opona SportContact 6 to nowość Continental, którą docenią wszyscy zmotoryzowani fani sportowych emocji. Jest przeznaczona do samochodów typowo sportowych, jak Audi R8 lub Porsche 911 oraz do aut o sportowym charakterze, takich jak BMW Serii 5 lub Mercedes AMG. W ofercie SportContact 6 znajduje się również opona odpowiednia do zasilanej energią elektryczną Tesli S. Nowe ogumienie Continental zastępuje oponę ContiSportContact 5 P. W porównaniu do poprzedniczki, SportContact 6 zapewnia znaczną poprawę precyzji kierowania, prowadzenia na suchej nawierzchni oraz przyczepności. Sportowa nowość Continental zdobyła już swój pierwszy znak jakości: Honda zatwierdziła ją na pierwsze wyposażenie do nowego Civic Type R przed oficjalną premierą, a także ustanowiła nowy rekord okrążenia na legendarnym niemieckim torze Nürburgring Nordschleife.
Continental dla aut sportowych
Pierwsza opona sportowa Continental została wprowadzona do sprzedaży w 1994 roku. ContiSportContact szybko zyskała popularność wśród wielu producentów aut, a Audi, Porshe, BMW oraz Mercedes używali jej w swoich najmocniejszych modelach. Nowa odsłona opony – ContiSportContact 2 – pojawiła się dopiero po siedmiu latach. Obecnie cykle życia opon są krótsze, co wynika z postępu technologicznego oraz intensywnych prac działów R&D.
Wszystkie opony z rodziny "ContiSportContact" okazały się rynkowym sukcesem. Otrzymały ponad 250 zatwierdzeń producentów pojazdów i specjalistów tuningowych, zostały też docenione w testach prasy branżowej. Od tego czasu osiągi nowoczesnego ogumienia uległy znacznej poprawie, a nowa SportContact 6 została zatwierdzona do użytku przy prędkościach aż do 350km/h!
Źródło: Continental