Pod maską swojego samochodu mają go wszyscy, bez wyjątku. To właśnie dzięki akumulatorowi Twoja codzienna podróż samochodem może się w ogóle rozpocząć.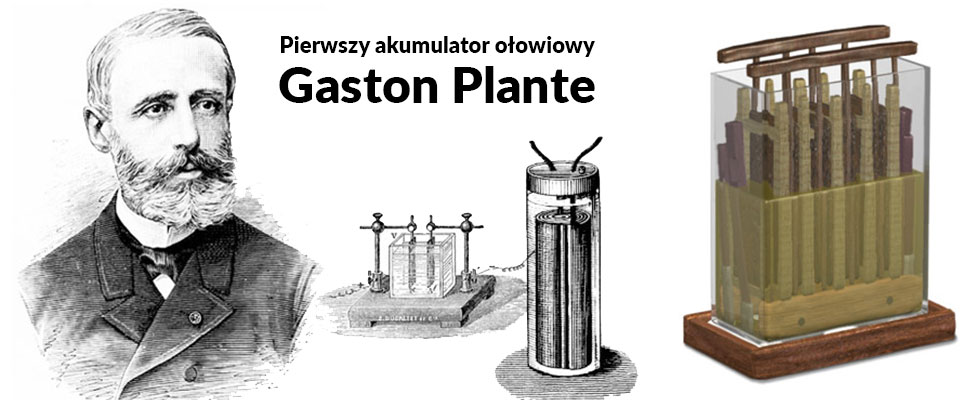 Pierwszy akumulator powstał już w 1859 roku. Wtedy to Francuz Gaston Planté wykonał pierwsze ogniwo dające się ponownie ładować, użył do tego dwóch kawałków folii ołowianej, które oddzielił kawałkiem flaneli, a następnie zwinął folię i zanurzył w kwasie. Naładował ogniwo przyłączając je do źródła prądu elektrycznego. Od czasu tego jakże epokowego wydarzenia minęło już ponad 140 lat. W tym czasie człowiek zdążył postawić pierwsze kroki na księżycu, rozszczepić atom i poznać tajniki kodu DNA. W kwestii akumulatorów praktycznie nic jednak się nie zmieniło.
W czym więc tkwi tajemnica akumulatora?
Akumulator jest, w najprostszy sposób ujmując chemicznym źródłem i jednym z dwóch źródeł prądu w każdym samochodzie z silnikiem spalinowym. Drugim jest alternator lub prądniaca (w wypadku starszych samochodów). Oba źródła pełnią rolę przemienne. Co oznacza, iż gdy jedno dostarcza energię drugie tego nie robi. Akumulator dostarcza energię do obwodów elektrycznych samochodu w wypadku gdy silnik pojazdu jest wyłączony lub gdy ten jest włączony jednak prędkość obrotowa wału korbowego jest zbyt mała aby nastąpiło uruchomienie prądnicy. Tak więc w momencie rozruchu silnika prąd niezbędny do zasilania rozrusznika oraz układu zapłonowego dostarczany jest z akumulatora. Od momentu kiedy silnik rozpoczyna pracę akumulator przestaje być źródłem prądu jest ładowany prądem wytworzonym przez prądnicę/alternator.
Źródło: Centra