Continental, wiodący dostawca rozwiązań dla branży motoryzacyjnej, został partnerem globalnej kampanii informacyjnej "Stop wypadkom" prowadzonej przez Global NCAP.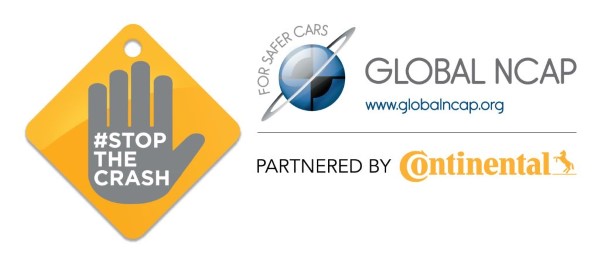 W ramach kampanii "Stop wypadkom" Global NCAP wspólnie z partnerami, w tym z Continental, będą prezentować systemy i technologie wpierające bezpieczeństwo na drodze, by podkreślić jak ważne jest ich stosowanie w masowej produkcji samochodów, szczególnie w segmencie aut kompaktowych i miejskich. Akcja będzie skierowana głównie do gęsto zaludnionych krajów rozwijających się, w których dominują auta z tych segmentów rynku. W ramach projektu zostaną zeprezentowane systemy ESC, AEBS i ABS w motocyklach, a także, w przypadku opon, podkreślana będzie konieczność kontroli poziomu ciśnienia oraz głębokości bieżnika. Continental zaplanował cykl warsztatów pokazowych dwa razy do roku w takich krajach jak: Chiny, Indie, Malezja i Meksyk.
"Opona to jedyne miejsce styku samochodu z nawierzchnią, a zatem wszystkie siły przenoszone na drogę są rozkładane na powierzchni nie większej od rozmiaru pocztówki. W krytycznej sytuacji to właśnie opona decyduje czy pojazd jest w stanie zatrzymać się w odpowiednim miejscu lub czy utrzyma się w zakręcie. To dlatego chcemy poinformować możliwie największą liczbę kierowców na całym świecie o zaletach bezpieczeństwa używania nowoczesnych opon, z odpowiednim poziomem ciśnienia i głębokością bieżnika" – komentuje Nikolai Setzer, Członek Zarządu Continental AG i Dyrektor Działu Opon.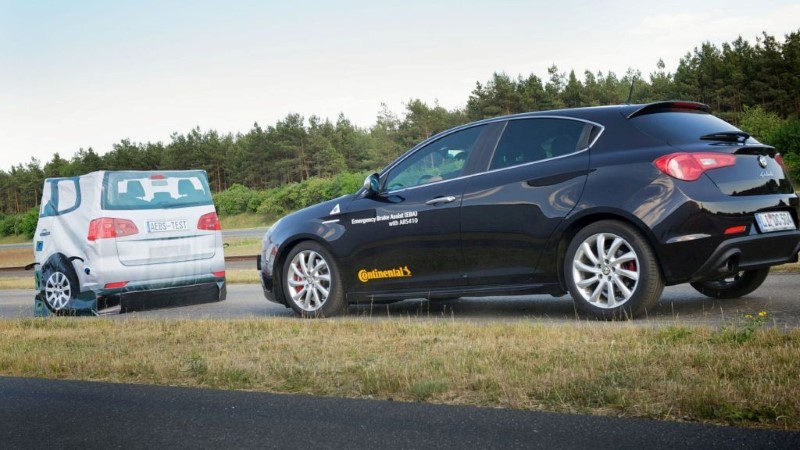 Firma Continental od wielu lat pracuje nad rozwiązaniami, które służą wyeliminowaniu ofiar śmiertelnych w wypadkach komunikacyjnych i zminimalizowaniu liczby poszkodowanych do zera. Stałe innowacje i ciągłe doskonalenie produkowanych przez koncern komponentów i systemów, firma odgrywa ważną rolę w zwiększaniu bezpieczeństwa na drogach.
"Odkąd pasy bezpieczeństwa, ESC, system monitorowania ciśnienia w oponach (TPMS) i AEBS stały się obowiązkowe w samochodach osobowych w Europie, całkowita liczba ofiar śmiertelnych, rannych i wypadków drogowych uległa znacznemu zmniejszeniu. Jednak wciąż każdego roku na drogach całego świata ginie ponad 1,2 miliona osób – wiemy, że można to zmienić i musimy starać się, aby zmniejszyć tę liczbę" – dodaje Nikolai Setzer.
"Cieszymy się z partnerstwa z Continental w ramach tej ważnej inicjatywy zwiększającej świadomość na temat systemów zapobiegania wypadkom i bezpieczeństwa opon. Aby zmniejszyć o połowę liczbę ofiar śmiertelnych na drogach do 2020 roku, co jest jednym
z celów Organizacji Narodów Zjednoczonych, musimy zintensyfikować nasze działania, szczególnie na bardzo szybko rosnących rynkach takich jak Azja i Ameryka Łacińska. Jeśli wpłyniemy na zwiększenie powszechności stosowania tych chroniących życie rozwiązań i technologii, będziemy w stanie szybciej zbliżyć się do świata wolnego od ofiar śmiertelnych na drogach" – oświadczył David Ward, Sekretarz Generalny Global NCAP.
Kampania Global NCAP "Stop wypadkom" ("Stop the Crash") została oficjalnie zainicjowana 18 listopada 2015 roku podczas II Konferencji Bezpieczeństwa Drogowego. Mottem spotkania światowych liderów politycznych, menedżerów flotowych i reprezentantów mediów było hasło "Czas na rezultaty".
Szczegóły na temat akcji na stronie www.stopthecrash.org.
Źródło: Continental