W tegorocznych testach opon przeprowadzonych przez niezależne autorytety branżowe opona Continental ContiWinterContact TS 850 uzyskała znakomite wyniki aż w siedmiu niezależnych rankingach. Świetnie wypada także Continental ContiWinterContact TS 850 P – najnowsza opona zimowa koncernu.
Pierwsze zestawienia opon zimowych są publikowane już wczesną jesienią. Jedne z najbardziej oczekiwanych, to wyniki testów przeprowadzonych wspólnie przez kluby automobilowe ADAC, ÖEAMTC, TCS i organizację konsumencką Stiftung Warentest. W tym sezonie najlepsza w tych testach dla rozmiaru 205/55 R16 H okazała się opona Continental ContiWinterContact TS 850. Eksperci docenili zwłaszcza jej zrównoważone osiągi, znakomitą wydajność na mokrej i suchej nawierzchni oraz prowadzenie na śniegu. Zwycięska opona zapewnia też niższe zużycie paliwa. Model jest poddawany profesjonalnym testom opon regularnie od 2012 roku, niezmiennie znajdując się w czołówce ogumienia zimowego.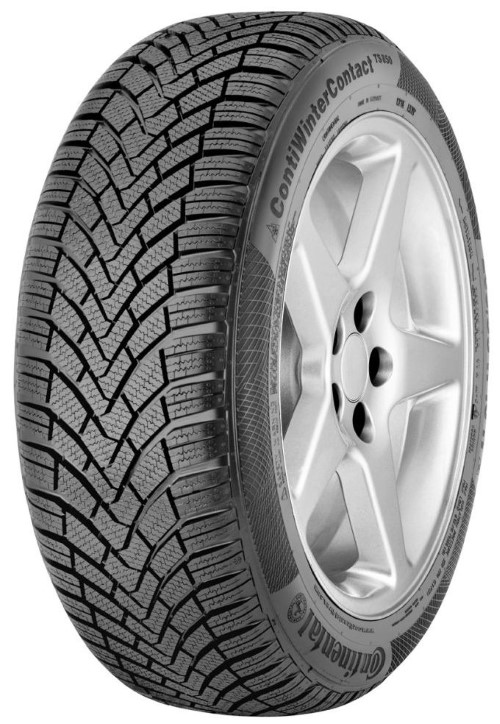 Eksperci wiedzą co najlepsze
Continental ContiWinterContact TS 850 potwierdziła swoje mocne strony zajmując najwyższą pozycję w zestawieniu opon zimowych niemieckiej organizacji nadzoru technicznego Gesellschaft für Technische Überwachung mbH (GTÜ). W popularnym rozmiarze 225/50 R 17 – przeznaczonym dla samochodów osobowych średniej i wyższej klasy – opona uzyskała bardzo dobre wyniki w próbach na śniegu oraz na mokrej i suchej nawierzchni. Co więcej, testy trakcji i hamowania tego modelu zdobyły najwyższe noty.
Najlepsze zdaniem redakcji
Aby ułatwić czytelnikom wybór najlepszej opony zimowej, każdego sezonu redakcje magazynów motoryzacyjnych organizują własne testy, w których ocenie poddawane są właściwości opon w różnych warunkach zimowych.
W tym roku Continental ContiWinterContact TS 850 została zwycięzcą testów w rozmiarze 185/65 R15 T/H, przeprowadzonych pod patronatem magazynu "Auto Zeitung". Również zdaniem redakcji "Auto Moto", to opona bezpieczna, szybka i zapewniająca zrównoważone osiągi, dlatego zajęła pierwsze miejsce w rankingu dla tego samego rozmiaru. Co więcej, model jest "polecany" przez specjalistów "auto, motor und sport", którzy testowali ogumienie w rozmiarze 225/50 R17 – tu opona zebrała najlepsze oceny za prowadzenie na mokrej nawierzchni. Zdaniem redakcji polskiego magazynu "Motor" Continental ContiWinterContact TS 850 jest bezkonkurencyjna w popularnym rozmiarze 205/55 R16. Ponadto, decyzją specjalistów z "AutoBild", opona zajęła trzecie miejsce na podium w zestawieniu dla rozmiaru 185/60 R15.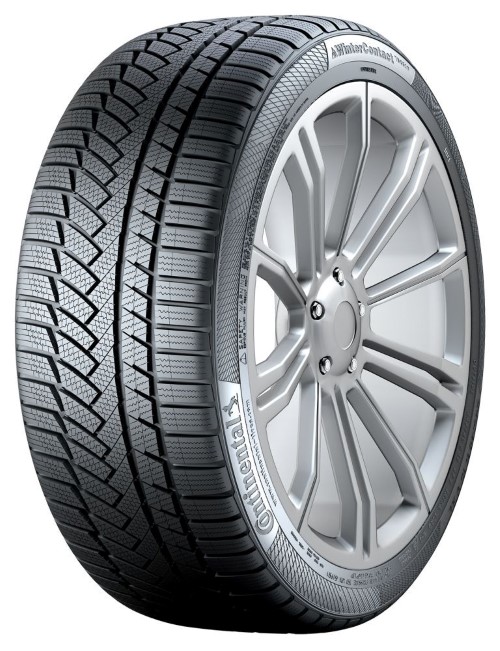 Nowość doceniona
Warto podkreślić, że testom został poddany również najnowszy model opony zimowej koncernu – Continental ContiWinterContact TS 850 P SUV. Opona w rozmiarze 215/65 R16 znalazła się na podium i jest "zdecydowanie polecana" kierowcom przez specjalistów z "AutoBild Allrad". Jak zauważyli eksperci, model świetnie sprawdza się we wszystkich konkurencjach rozgrywanych na śniegu. Ponadto Continental ContiWinterContact TS 850 P otrzymała ocenę wzorową w rankingu "AutoBild Sportcars" dla rozmiaru 225/45 R18.
" Stale inwestujemy w rozwój nowych technologii w produkcji opon. Naszym celem jest poprawa bezpieczeństwa i komfortu jazdy, przy jednoczesnym zachowaniu troski o środowisko naturalne. Wieloletnia obecność na wysokich pozycjach rankingów, potwierdza doskonałą jakość i znakomite właściwości opon Continental na każdym rodzaju nawierzchni" – komentuje Andrzej Mazur, Menedżer marki Continental, Continental Opony Polska.
Opony zimowe Continental sprawdzają się nawet w najtrudniejszych warunkach, o czym świadczą rekomendacje niezależnych instytucji i magazynów branżowych. W tym sezonie opony Continental otrzymują wysokie noty niemal w każdym liczącym się zestawieniu.
Źródło: Continental