Hankook zobowiązał się do realizacji inicjatywy Science Based Targets (SBTi) i przedstawił swoje cele w zakresie redukcji emisji gazów cieplarnianych z własnej działalności.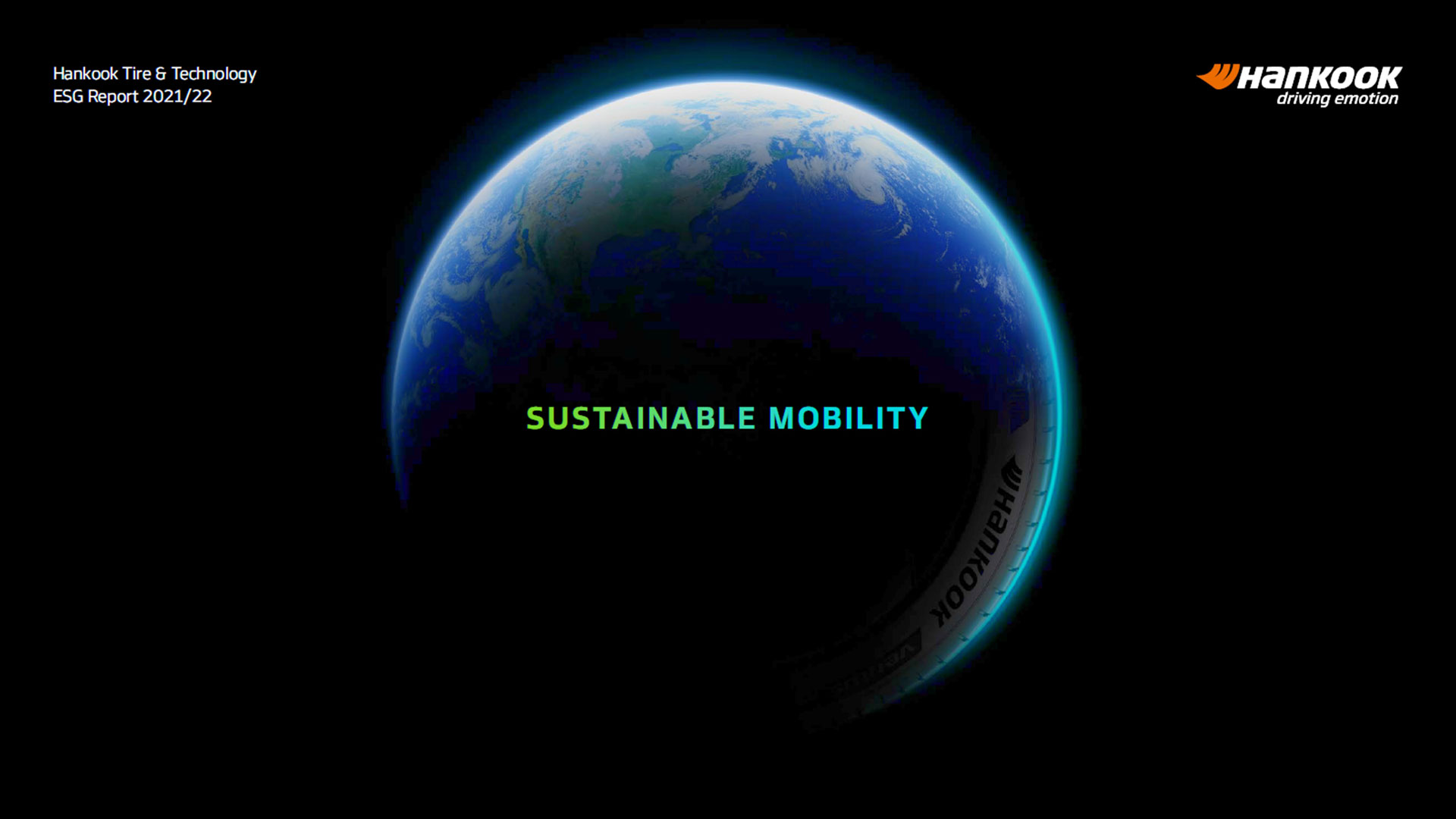 SBTi to partnerstwo między CDP (Carbon Disclosure Project), UN Global Compact (UNGC), World Resources Institute (WRI) i World Wide Fund for Nature (WWF). Ponad 3600 globalnych firm współpracuje z SBTi w celu ustalenia, pomiaru i raportowania opartych na badaniach naukowych celów redukcji emisji zgodnie z Porozumieniem Paryskim, prawnie wiążącym międzynarodowym traktatem w sprawie zmian klimatu.
Hankook dołączył do inicjatywy SBTi w marcu tego roku jako pierwszy koreański producent opon. W sierpniu firma przedstawiła swoje średnio- i długoterminowe cele ograniczenia emisji oparte na badaniach naukowych. Walidacja ma nastąpić na początku 2023 roku. Firma do 2030 r. planuje zredukować emisje z Zakresu 1 i 2 występujące na etapie produkcji prawie o połowę, zmniejszając je o 46,2% w stosunku do wartości bazowej z 2019 r. Oprócz tego Hankook zobowiązał się, aby do 2030 r. ograniczyć emisje z Zakresu 3 w swoim łańcuchu wartości o 27,5% w stosunku do wartości bazowej z 2019 r. Obejmuje to redukcję wszystkich gazów cieplarnianych wytwarzanych w wyniku pozyskiwania surowców, dystrybucji, inwestycji, produkcji i innych głównych działań biznesowych.
Apel do firm na całym świecie: "Business Ambition for 1,5°C"
Ponadto firma Hankook ogłosiła swój udział w kampanii Business Ambition for 1,5°C, który wzywa firmy do działania w celu wyznaczenia celów na rzecz ograniczenia globalnego ocieplenia do 1,5°C i uniknięcia najgorszych skutków zmian klimatycznych poprzez dążenie do osiągnięcia neutralności węglowej. W kampanii tej, prowadzonej przez SBTi we współpracy z międzynarodowymi partnerami, bierze udział ponad 1300 międzynarodowych przedsiębiorstw.
Firma Hankook uczyniła ochronę klimatu i zrównoważony rozwój jednym ze swoich głównych celów już w 2010 roku i od tego czasu stale zmniejsza emisję gazów cieplarnianych w procesie produkcji opon. W lipcu ubiegłego roku w ramach zarządu powołano komitet ESG (Environmental Social Governance), aby wzmocnić zarządzanie ESG firmy. Komitet przedstawił długoterminowy cel Hankook dotyczący zmniejszenia emisji gazów cieplarnianych o 50 procent w latach 2050-2030 w porównaniu z rokiem 2018. Firma stworzyła również nowy plan działania na rzecz neutralności węglowej do 2050 r., który obejmuje emisje z Zakresu 3.
Inicjatywy firmy Hankook w zakresie zrównoważonego rozwoju są regularnie doceniane przez renomowane instytucje. W 2021 r. firma Hankook zdobyła platynowy medal w rankingu społecznej odpowiedzialności biznesu EcoVadis, przyznawany tylko 1% najlepszych przedsiębiorstw w każdym sektorze przemysłu. Firma była również notowana w indeksie Dow Jones Sustainability Index World przez sześć kolejnych lat od 2016 do 2021 roku. W 2022 r. Hankook został nagrodzony najwyższą możliwą kategorią Gold Class w Roczniku Zrównoważonego Rozwoju 2022 opublikowanym przez S&P Global, otrzymując najwyższą ocenę w sektorze komponentów samochodowych.
Zaangażowanie w wysokie standardy zrównoważonego rozwoju: Raport Roczny ESG 2021/22 jest już dostępny online. Raport ESG firmy Hankook jest publikowany corocznie od 2010 r., a zatem raport za rok 2021/22 jest już jego 13. edycją. Raport obejmuje wszystkie działania i mierniki zrównoważonego rozwoju firmy, a także jej średnio- i długoterminową strategię w obszarach ochrony środowiska, spraw społecznych i ładu korporacyjnego. W równym stopniu skupia się on także na ekologicznym łańcuchu wartości, zrównoważonych produktach i odpowiedzialnym zaangażowaniu.
Wraz z rosnącym zaangażowaniem w ochronę klimatu, raport w sekcji najważniejszych informacji szczegółowo przedstawia plan działania firmy Hankook na rzecz neutralności węglowej. Ponadto ujawnione w raporcie informacje w porównaniu z poprzednim rokiem w większym stopniu odpowiadają zaleceniom grupy zadaniowej ds. ujawniania informacji finansowych związanych z klimatem (TCFD). Inne innowacje obejmowały ogłoszenie przez Hankook w maju karty ładu korporacyjnego, która miała stanowić fundament pod przejrzyste zarządzanie ESG.
Przegląd: W 2009 roku firma Hankook Tire po raz pierwszy utworzyła własną organizację CSR. Od tego czasu przedsiębiorstwo konsekwentnie angażuje się w zrównoważony rozwój poprzez liczne działania i zajmuje się tematem szeroko pojętej mobilności.
Raport ESG Hankook 2021/22 jest dostępny online i można go zobaczyć w dowolnym momencie pod adresem www.hankooktire.com/global/en/esg/esg-report.html .