Bridgestone, wprowadził ultra wytrzymałe, uniwersalne opon Duravis R002. Nowy produkt ma umożliwić flotom obniżenie kosztów eksploatacji w wyniku znaczącej redukcji kosztu przejechanego kilometra dzięki nadzwyczajnej trwałości i zoptymalizowanej wydajności paliwowej. Ponadto zapewniają nadzwyczajną przyczepność na mokrej nawierzchni.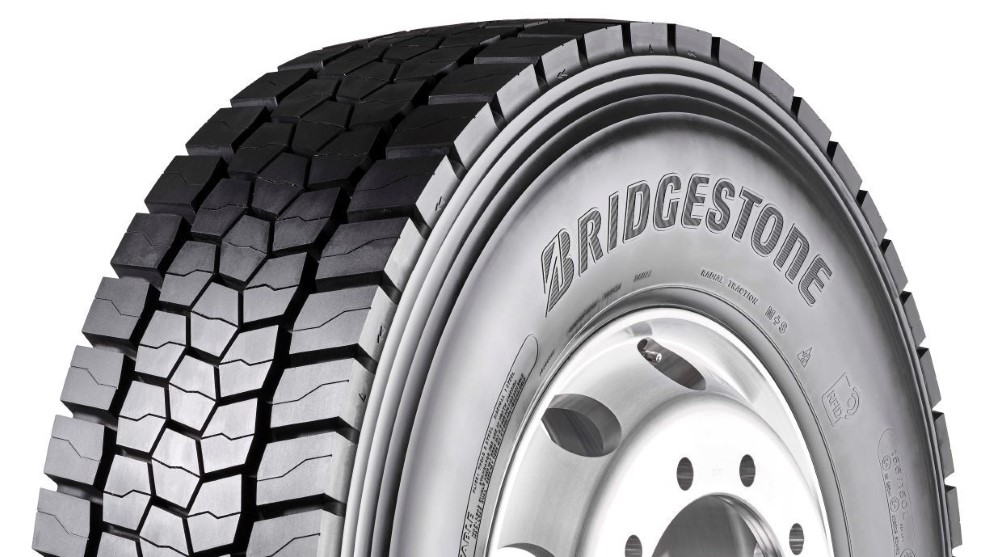 Obniżenie kosztu przejechanego kilometra
Obecnie, z uwagi na zwiększone zapotrzebowanie w branży transportowej, właściciele i menedżerowie flot muszą szczególnie maksymalizować efektywność i zarazem minimalizować koszty eksploatacji. Najnowszą generację opon Bridgestone Duravis opracowano i przetestowano we współpracy z 17 flotami z 13 krajów w przeróżnych warunkach eksploatacyjnych, aby opony spełniały powyższe wymagania i jak najlepiej służyły klientom flotowym.
Opona Duravis R002 gwarantuje żywotność zwiększoną o 45% w porównaniu do jej poprzednich modeli, a koszt przejechanego kilometra zmniejszył się o 15% w stosunku do poprzedniego modelu (średnia opon na oś kierowaną, napędową i naczepową). Oszczędności poczyniono nie tylko w zakresie kosztów, ale także emisji CO2 - nowe opony Duravis zapewniają zoptymalizowaną wydajność paliwową dzięki kombinacji B-C-B w osiach kierowanych, napędowych i naczepowych.
Duravis R002 to wielofunkcyjne opony dla wszystkich rodzajów flotowych pojazdów ciężarowych mające szeroki zakres zastosowań, od jazdy po drogach regionalnych po autostrady. Opony Duravis R002 zapewniają nadzwyczajną przyczepność na mokrej nawierzchni i wydajność przez cały rok dzięki najwyżej klasie 'A' w zakresie przyczepności opon na oś kierowaną na mokrej nawierzchni. Ponadto są dostosowane do jazdy w warunkach zimowych, o czym świadczą oznaczenia opon 3PSFM i M+S na osiach kierowanych, napędowych i naczepowych.
Steven De Bock, Director Sales & Operations Commercial Products w Bridgestone EMEA, powiedział: "Floty jeszcze nigdy nie stały przed tyloma wyzwaniami, a na Bridgestone spoczywa obowiązek zapewnienia pomocy naszym klientom, którzy muszą im sprostać. Nadmierne zużywanie się opon to jedna z największych obaw flot, które chcą uniknąć dodatkowych kosztów. Dzięki wyjątkowej wydajności nasza nowa opona Duravis R002 pomoże im w obniżeniu kosztów eksploatacyjnych."
Zaprojektowane dla przyszłości logistyki
Cztery główne rozmiary opon Duravis R002 dostępne będą od września 2019 roku, a w roku 2020 pojawi się sześć dodatkowych rozmiarów. Nowe opony Duravis R002 uproszczą gamę produktów Bridgestone w segmencie uniwersalnym, zastępując wszystkie obecne produkty.
Nowe opony, opracowane i wyprodukowane w Europie, są połączeniem nowej innowacyjnej koncepcji i wzorów bieżnika z nowym ulepszonym procesem produkcji.
Opony Duravis R002 będą fabrycznie montowane u czołowych producentów pojazdów takich jak MAN, SCANIA, DAIMLER, VOLVO, RENAULT, IVECO, po przeprowadzeniu dokładnych testów homologacji.