System ContiPressureCheck, kompleksowe rozwiązanie Continental do monitorowania poziomu ciśnienia i temperatury w oponach w czasie rzeczywistym, zostanie zainstalowany w pojeździe ciężarowym rosyjskiego zespołu rajdowego KAMAZ-master.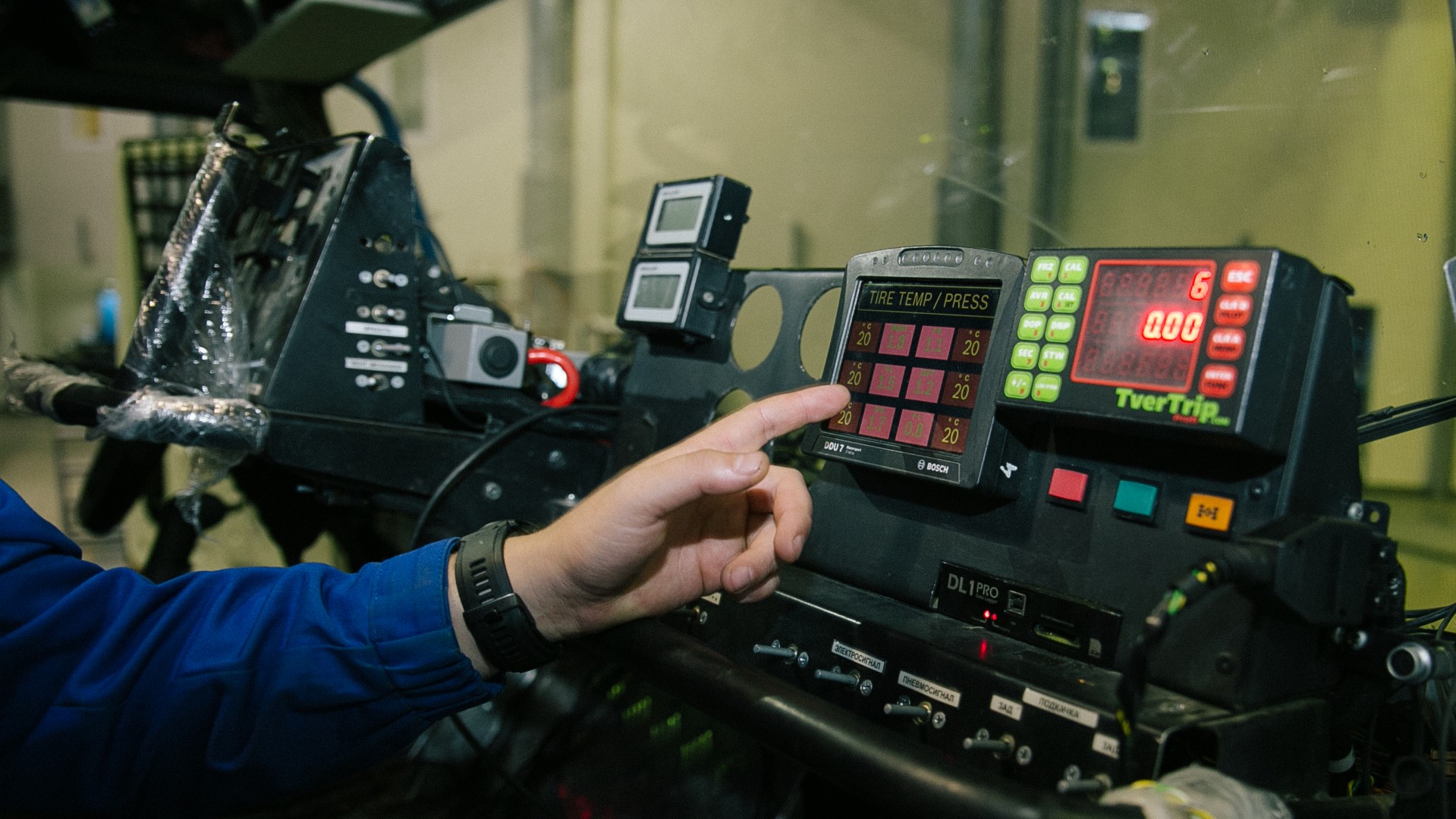 Montaż systemu ContiPressureCheck w oponach ciężarówek rajdowych rosyjskiego zespołu to już kolejna współpraca między Continental a KAMAZ-master. Początkiem kooperacji produktowej było wyposażenie pojazdów rajdowych w wytrzymałe opony HCS 14.00 R 20, które pomogły pokonać dwa najtrudniejsze rajdy świata – Rajd Dakar 2017 oraz Africa Eco Race 2017. Opony Continental sprostały wówczas najbardziej ekstremalnym warunkom i przyczyniły się do zwycięstwa zespołu KAMAZ-master. Instalacja systemu ContiPressureCheck w oponach ciężarówek rajdowych pomoże rosyjskiej załodze monitorować na bieżąco najważniejsze parametry opon podczas rajdu.
"Rajdy to bardzo trudny i wymagający sport, w którym opony są narażone na bardzo duże obciążenia przy znacznych prędkościach, dlatego każdy kierowca rajdowy powinien kontrolować poziom ciśnienia i temperatury w oponie. Trasa rajdu prowadzi najczęściej przez bezdroża, pola czy lasy, gdzie nawierzchnia jest bardzo nierówna. Oznacza to, że ciśnienie w oponach może się wahać od poziomu 1,8 bara na piasku do 6–7 barów na twardym podłożu, na którym rozwijane są duże prędkości. Wybraliśmy system ContiPressureCheck, ponieważ umożliwia monitorowanie każdej opony osobno, co pozwala kierowcy szybko reagować w przypadku ewentualnej awarii" – powiedział Eduard Nikolayev, dwukrotny zwycięzca rajdu Dakar.
"KAMAZ-master współpracuje z nami już od kilku lat. Zespół testował wcześniej opony Continental, a teraz postanowiliśmy poszerzyć naszą współpracę o montaż systemu ContiPressureCheck w ogumieniu pojazdu rajdowego. System ContiPressureCheck dostarczamy wielu firmom transportowym na całym świecie, a teraz dodatkowo mamy okazję przekonać się o jego skuteczności od najwyższej klasy inżynierów i sportowców z jednego z najlepszych na świecie zespołów rajdowych" – oświadczył Ilya Suslov, specjalista ds. rozwiązań cyfrowych w Continental Rosja.
Jak działa system ContiPressureCheck?
Statystyki dotyczące wypadków wykazują, że co piątą awarię pojazdu ciężarowego powodują problemy z oponami. Przyczyną 90% awarii ogumienia jest stopniowa utrata ciśnienia wynikająca z niewykrytego przebicia opony. Co więcej, poziom ciśnienia w 25% opon ciężarowych jest o ok. 10 proc. niższy od zalecanego. Dokładny monitoring ciśnienia i temperatury, dzięki pomiarom zebranym przez czujniki ContiPressureCheck zamontowane wewnątrz opony, zapobiega przedwczesnemu zużyciu opony i zmniejsza ryzyko awarii, np. pozwala uniknąć wystrzału opony. Jest to rozwiązanie, które znacząco poprawia również komfort i bezpieczeństwo jazdy. Czujniki ContiPressureCheck można łatwo zamontować w dowolnej bezdętkowej oponie przeznaczonej do samochodów użytkowych i ciężarowych (≥17,5"). Każdy czujnik posiada własną baterię zapewniającą nieprzerwaną pracę przez sześć lat lub 600 000 km przebiegu. Sygnały z czujników są przekazywane do centralnej jednostki sterującej w pojeździe, która analizuje oraz interpretuje informacje, a następnie wyświetla je w kabinie kierowcy lub przesyła do podłączonego systemu telematyki. System można wykorzystywać w pojazdach wieloosiowych o różnych konfiguracjach kół.
Źródło: Continental