Nokian WR D4 to jedna z opon, która zajęła zaszczytne, drugie miejsce w przeprowadzonych przez ADAC testach opon zimowych. Spośród 16 produktów poddanych ocenie, Nokian WR D4 najlepiej sprawdził się podczas jazdy na śniegu. Model ten świetnie poradził sobie również na suchej nawierzchni i wykazał się bardzo niskim zużycie paliwa.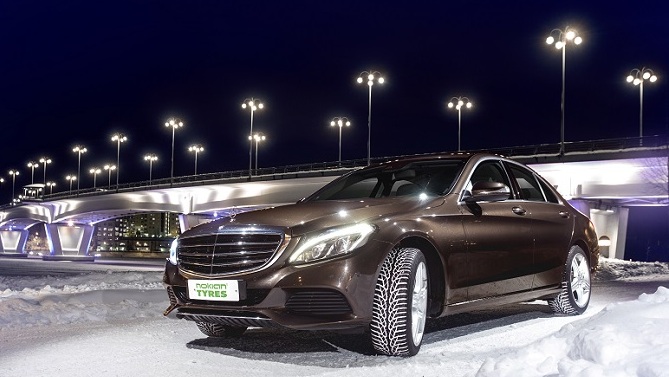 ADAC to największy w Europie klub motoryzacyjny – wyniki przeprowadzonych przez ten ośrodek testów będą publikowane przez liczne organizacje i magazyny branżowe na całym kontynencie, takie jak na przykład austriacki klub ÖAMTC czy szwajcarski klub TCS. W opinii ÖAMTC i TCS, model Nokian WR D4 jest "Godny polecenia", a według klasyfikacji ADAC otrzymał ocenę "Satysfakcjonujący". Testom poddano oponę w rozmiarze 215/65 R16. Opona Nokian WR D4 w wersji dla mniejszych samochodów, czyli w rozmiarze 195/65 R15, również najlepiej poradziła sobie na śnieżnej nawierzchni i zapewniła bardzo niskie zużycie paliwa, dzięki czemu otrzymała takie same noty, jak jej większy odpowiednik.
Nokian Tyres, producent opon z dalekiej Północy, to ekspert w dziedzinie opon zimowych przeznaczonych do jazdy niezależnie od warunków atmosferycznych, jakie występują o tej porze roku. Model Nokian WR D4 opracowano z myślą o zmiennej zimowej aurze Europy Środkowej. Charakteryzuje się on doskonała przyczepność, a zastosowane w nim innowacyjne rozwiązania zapewniają bezpieczną i stabilną jazdę. Dzięki optymalnej lamelizacji bloków opony oraz zastosowaniu mieszanki gumowej Twin Trac Silica opony Nokian Tyres to gwarancja pełnej kontroli nad pojazdem, doskonałej przyczepności i efektywności paliwowej.
Pełne wyniki testów są dostępne tutaj:
ADAC: https://www.adac.de/infotestrat/tests/reifen/winterreifen/2017_winterreifen_215_65_r16.aspx?ComponentId=301822&SourcePageId=31821
ÖAMTC: https://www.oeamtc.at/thema/tests/oeamtc-winterreifentest-2017-20889492
TCS: https://www.tcs.ch/de/testberichte-ratgeber/tests/reifentests/winterreifen.php
Źródło: Hankook